Virago Modern Classic Book Club: Little Women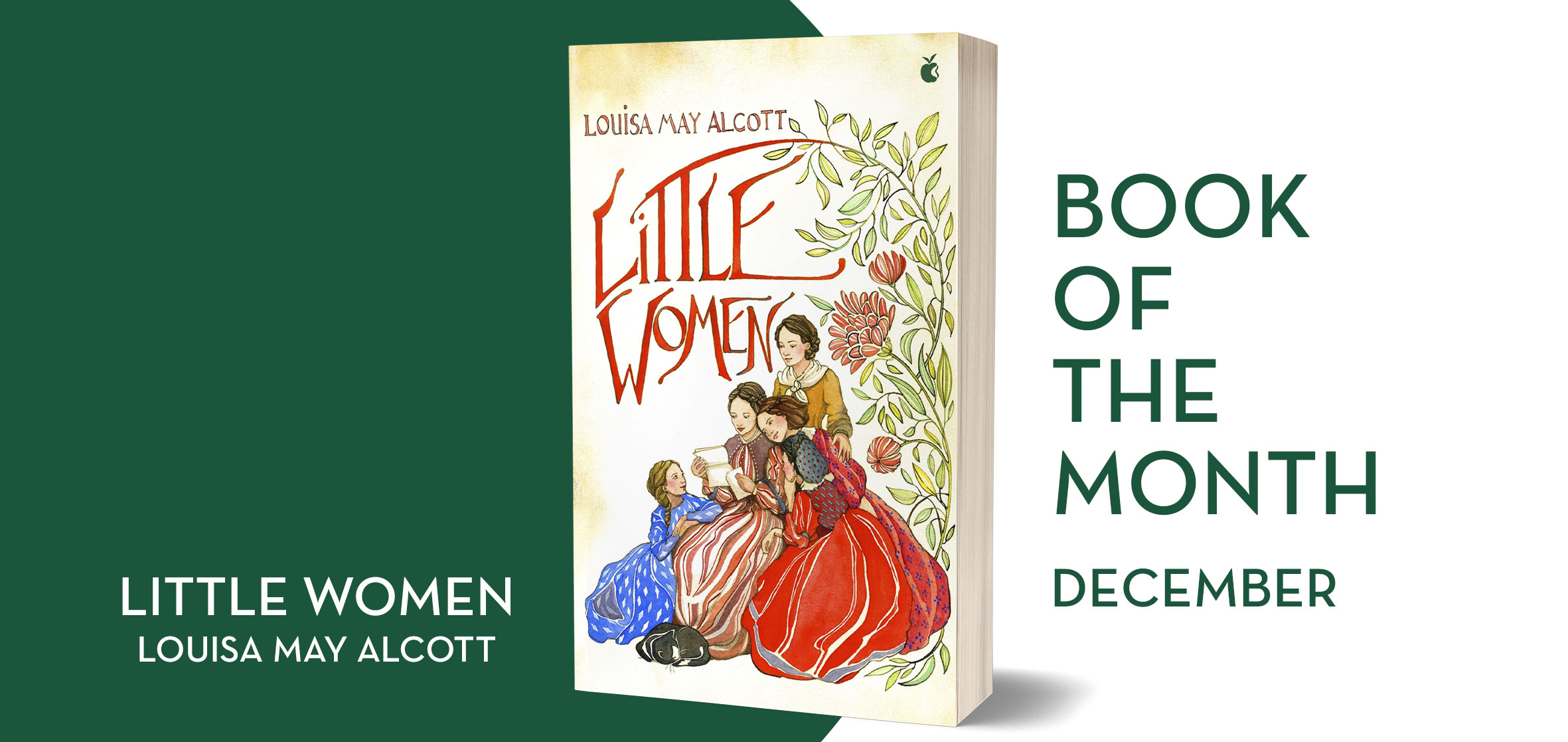 Virago Modern Classics Book Club
December 2019
Little Women
by Louisa May Alcott
Generations of readers have fallen in love with the March sisters. Here are talented tomboy and author-to-be Jo, tragically frail Beth, beautiful Meg, and romantic, spoiled Amy, united in their devotion to each other.
It is no secret that Alcott based Little Women on her own early life. While her father, the freethinking reformer and abolitionist Bronson Alcott, hobnobbed with such eminent male authors as Emerson, Thoreau, and Hawthorne, Louisa supported herself and her sisters with "woman's work," including sewing, doing laundry, and acting as a domestic servant. But she soon discovered she could make more money writing.
Little Women brought her lasting fame and fortune, and far from being the "girl's book" her publisher requested, it explores such timeless themes as love and death, war and peace, the conflict between personal ambition and family responsibilities, and the clash of cultures between Europe and America.
'I like good strong words that mean something . . .'
Will you be reading along this month? Let us know using #VMCBookClub on Facebook, Twitter and Instagram.
'I am not afraid of storms, for I am learning how to sail my ship.'

The four March sisters couldn't be more different: Meg, the eldest, is dutiful and patient; Jo is adventurous, with dreams of being a great writer; shy, musical Beth is the peacemaker; and headstrong Amy likes the finer things in life. They may not always get along, but with their father away in the Civil War and their mother struggling to make ends meet, the sisters have never needed each other more. Together, the girls navigate growing up - from first love to sibling rivalry, loss and marriage. Whatever comes their way, they know they can rely on each other.

Also available in Virago Children's Classics: Good Wives, Little Men and Jo's Boys
Click here to discover what else we will be reading this year.