Daphne du Maurier at Somerset House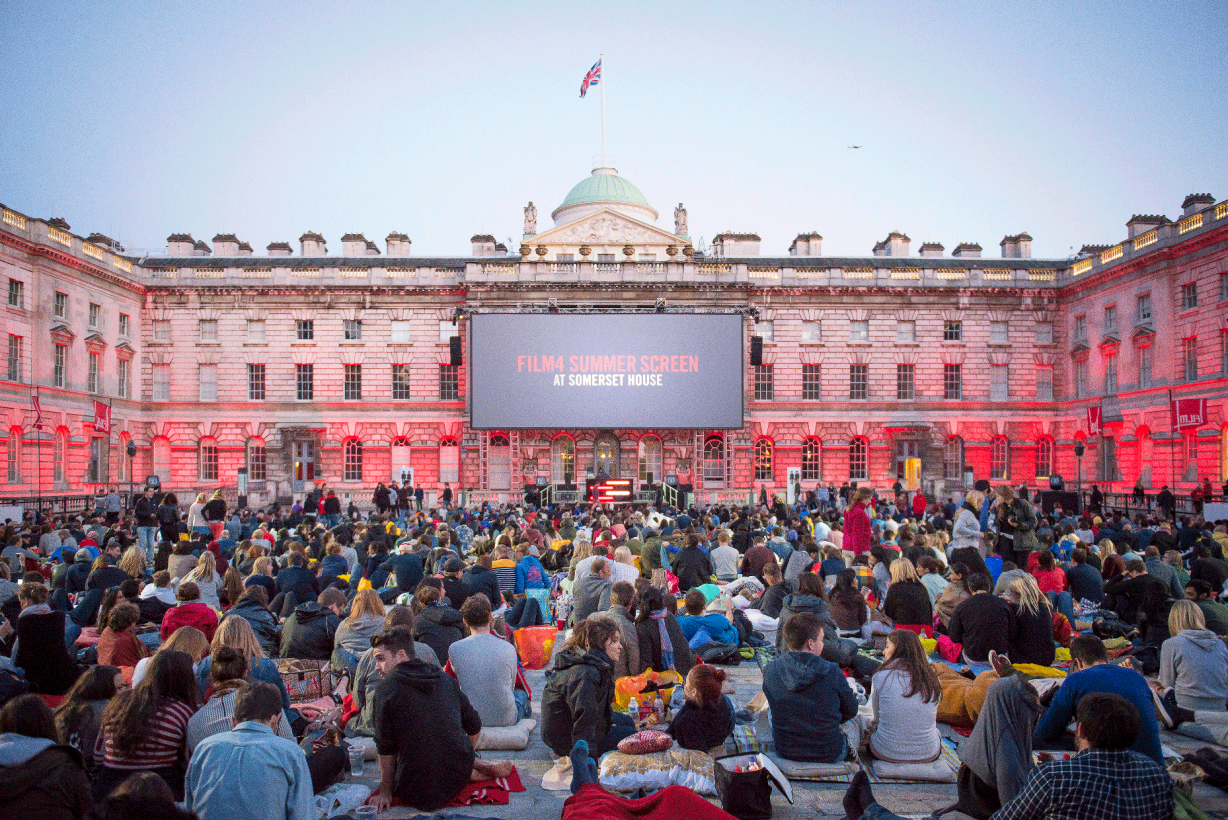 DAPHNE DU MAURIER AT SOMERSET HOUSE​
Rebecca's 80th birthday celebrations continue: Somerset House are showing Hitchcock's adaptation as part of their Film Four Summer Screen season. Is there a more perfect summer evening for fans of Hitchcock and du Maurier? We can't think of one.
'Last night I dreamt I went to Manderley again. ..'​
Hitchcock's Rebecca:
Released in 1940, Hitchcock's Rebecca is widely considered the first example of the film noir genre and won two Academy Awards, Best Picture and Cinematography, out of a total 11 nominations.
Look no further than the title for evidence of who is the driving force in Rebecca – no matter that the character in question is dead before the action starts and never appears on screen. Instead, Rebecca de Winter seems to haunt every inch of the halls of Manderley, the cursed estate that is home to Maxim de Winter and his new, unnamed wife, and is all but survived there by Mrs. Danvers, the family housekeeper who fanatically maintains a shrine to her beloved former employer.
Physically absent, but omnipresent in the overbearing atmosphere of Manderley, Rebecca threatens to drive a wedge between Laurence Olivier's emotionally distant Maxim and Joan Fontaine's timid second Mrs. de Winter as she finds herself increasingly unable to shake off the spectre of her predecessor. But when the truth of the past resurfaces after an interrupted costume party, the mask begins to slip: it appears that Rebecca perhaps wasn't the perfect mistress immortalised in Danvers' deranged memory and Maxim may not be the broken widower the second Mrs. de Winter assumed him to be.
'One of the most influential novels of the twentieth century, Rebecca has woven its way into the fabric of our culture with all the troubling power of myth or dream. A stunning book' Sarah Waters​
Find out more about Film Four Summer Screen and their Rebecca Screening here.
Love Rebecca? Share a picture of your copy(ies) using #RebeccaSeason!