Heartburn by Nora Ephron | #VMC40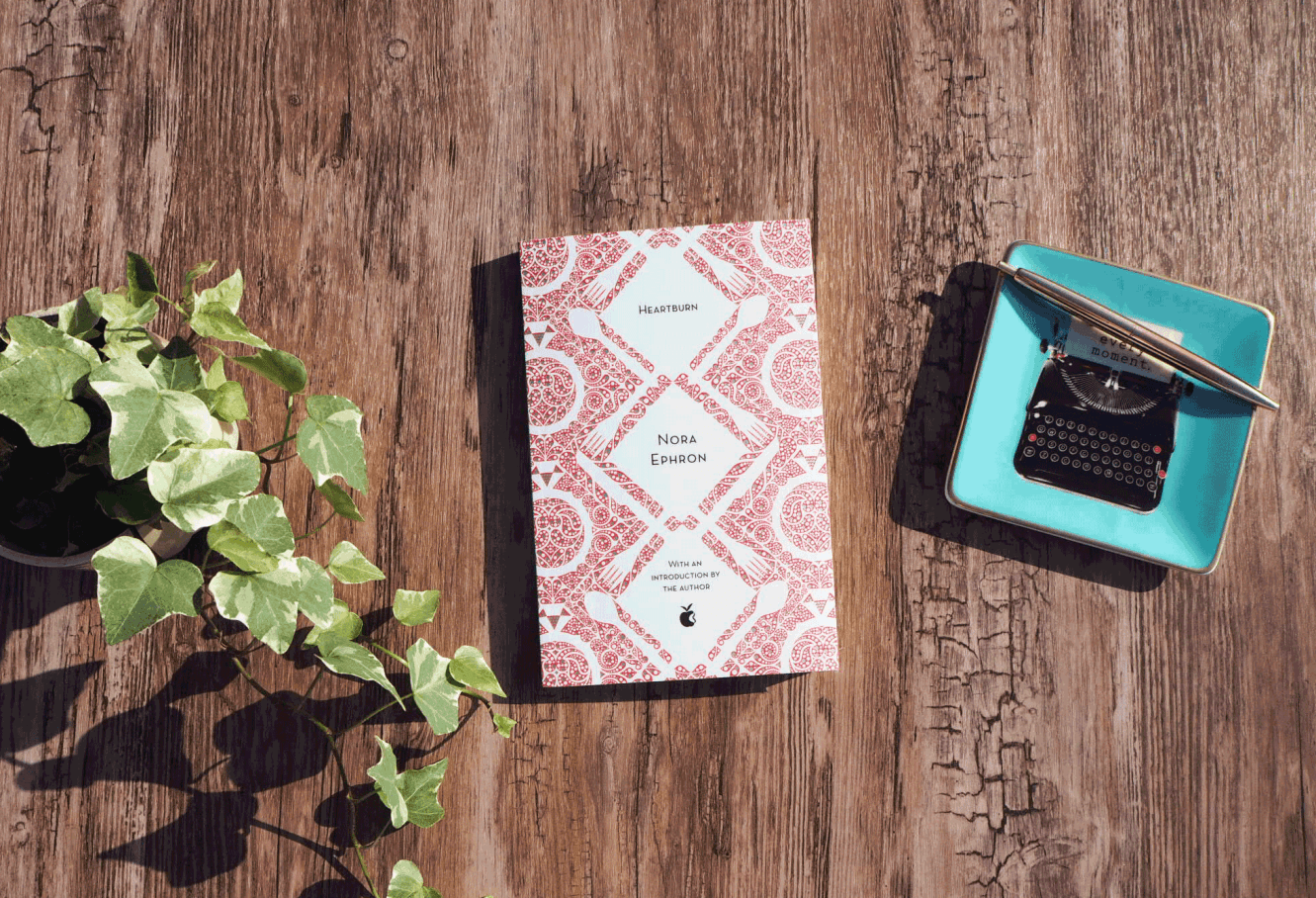 As part of our Virago Modern Classics 40th anniversary celebrations, the Virago team have each chosen a title from the #VMC40 series to champion. Each month, we will introduce the book and share with you why we love it.
This June our #VMC40 book of the month is Heartburn by Nora Ephron.
---
Heartburn
By Nora Ephron
"I have made a lot of mistakes falling in love, and regretted most of them, but never the potatoes that went with them."
Seven months into her pregnancy, Rachel discovers that her husband is in love with another woman. The fact that this woman has a 'neck as long as an arm and a nose as long as a thumb' is no consolation. Food sometimes is, though, since Rachel is a cookery writer, and between trying to win Mark back and wishing him dead, she offers us some of her favourite recipes.
Heartburn is famous for being based upon Nora Ephron's own life circumstances and she herself wrote in the introduction that it "is often referred to as a thinly disguised novel. I have no real quarrel with this description, even though I've noticed that the words 'thinly disguised' are applied mostly to books written by women… Philip Roth and John Updike picked away at the carcasses of their early marriages in book after book, but… they were never hit with the thinly disguised thing."
Many love it for it's snappy one-liners, but I think the greatness of Heartburn is found in how Ephron turns moments of great pain into comedy. I also love the recipes interspersed within the narrative, which are also filled with humour whilst sounding mouthwateringly delicious. It is a roller coaster of love, betrayal, loss and – most satisfyingly – revenge.
Grace Vincent, Senior Publicity Manager

Are you reading Heartburn with the Virago Modern Classics Book Club? Here are some reading group questions to get you thinking and discussing:
Do you identify with the character of Rachel? In what ways, and at what points in the story?
Does the fact that the novel refers to true events in Nora Ephron's life have an impact on your response?
Discuss the effect of recipes being interspersed within the story.
Did Mark seem an authentic and believable character in his role? And did he change or remain static throughout the book?
Heartburn is often praised as being a funny novel, did you find humour in your reading? If so, which particular bits were most funny?
Want to know more? 
Join us in July as we explore The Magic Toyshop by Angela Carter. Plus, share your thoughts on Heartburn, or any of the #VMC40 collection, with us on Twitter, Instagram or Facebook.