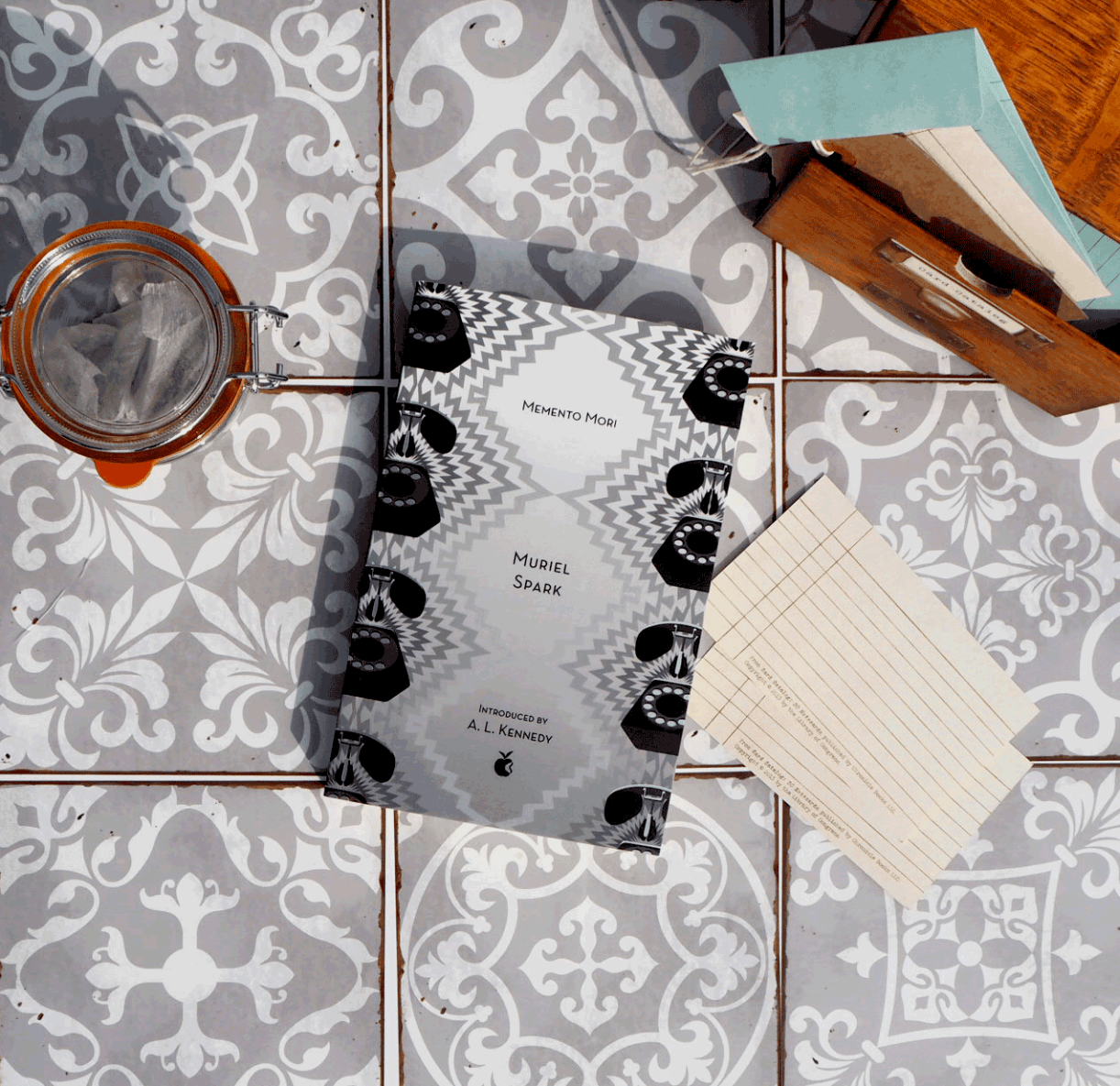 As part of our Virago Modern Classics 40th anniversary celebrations, the Virago team have each chosen a favourite title from the #VMC40 series. Each month, we will introduce the book and share with you why we love it.
This April our #VMC40 book of the month is Memento Mori by Muriel Spark
---
Memento Mori
By Muriel Spark
'She is damn difficult today, Doctor.'
'Ah well,' said the doctor, 'it's a sign of life.' 
Remember you must die.
So begins Memento Mori. Dame Lettie is the first of her friends to get the calls, but soon they start spreading like a disease, giving members of the elderly group unwelcome reminders of their mortality and leaving them to wonder who might be targeting them.
Who indeed? Far too often in literature, elderly people are presented as wise and stoic. Not so here—Spark's characters are not the type that planning on going gently, passing life lessons along the way. That's part of the book's charm. Instead, Spark presents a group of spirited people—they spend their days blackmailing each other, gossiping and generally causing trouble. Everyone is a suspect, and even death can be weaponized—for what if Dame Lettie dies before updating her will yet again?   
The characters that popular Memento Mori may not have many years left, but they're determined to pack as much life into them as possible. A good reminder that we must die, but we should be certain to live first.
Hillary Tisman, Head of Literary Marketing
---
'You must watch, my dear, and pray. It is the only way to be a scholar, to watch and to pray.'
Reading Group Questions:
Did you identify with any of the characters in Memento Mori? If so, who? Describe how you identified with them and at what points in the story.
How do each of the characters react to the anonymous phone calls telling them to remember that they must die? Did you find any of their reactions surprising? If so, why? How would you react to such calls?
How does Charmain change during the course of the story? Why does she think she'll be more of a person in a nursing home? Do you agree?
The characters all have different theories about who is calling and telling them 'Remember you must die.' Describe some of those theories. Did any of them seem likely to you? Who did you think was responsible for making the calls? Why?
Discuss the ending of Memento Mori. Why do you think that Spark includes the list detailing the fate of each of the characters What's the effect of reading it?
'It is difficult for people of advanced years to start remembering they must die. It is best to form the habit while young.'
Further information: 
'The art of fiction is very like the practice of deception.'