The Seventh Cross – A classic novel ripe for rediscovery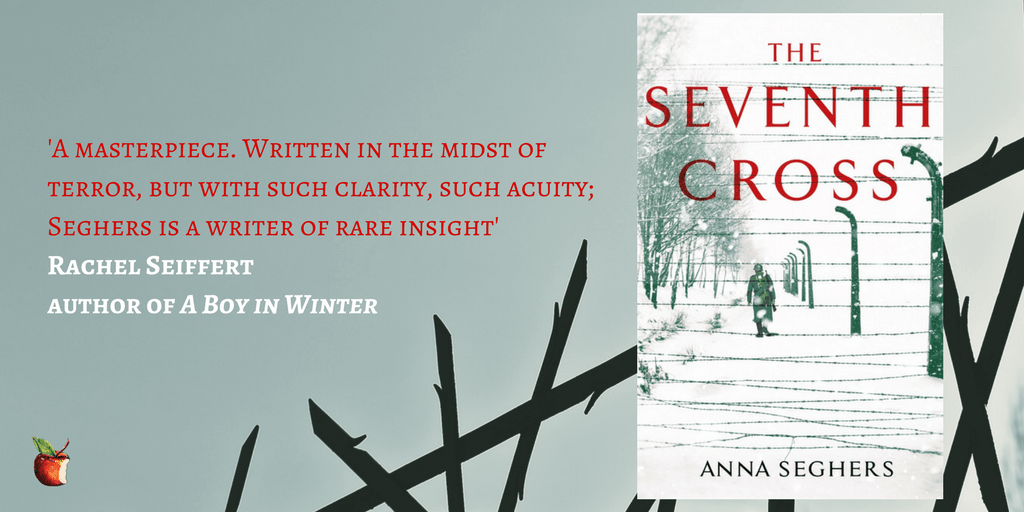 First published in 1942, The Seventh Cross will be released for the first time in the UK on 7th June.  Like Alone in Berlin and Suite Française, The Seventh Cross is a powerful, defiant and gripping novel, written and set when the Nazis were in power. Here the editor, Donna Coonan, introduces this incredible classic, and impresses why it is every bit as important a read, nearly eighty years on. 
The Seventh Cross is an astonishing novel. Written when the Nazis were at the height of their power, it documents the insidious rise of a fascist regime – the seething paranoia, the sudden arrests, the silence and fear. Anna Seghers's aim was to write a book 'that makes it possible to get to know the many layers of fascist Germany through the fortunes of a single man', and the result is both a defiant novel of resistance and a gripping escape story.

Seghers was one of the most important German writers of the twentieth century. A Jewish Communist, she fled Germany for France in 1933 and wrote The Seventh Cross while living in exile. After the German invasion in 1940, she was forced to flee again, and it is remarkable that this novel survived. According to Seghers, there were four copies of the manuscript: one was lost by a friend who was also fleeing the Nazis; one was destroyed in an air raid; one was found by the Gestapo; the last copy, fortunately, she sent to her publisher in America just as she left France. With the help of Varian Fry, Seghers sailed from Marseilles to Mexico on a ship that included Victor Serge and André Breton among its passengers.

First published in 1942, The Seventh Cross became an international bestseller, selling over 420k copies in its first six months of publication in America alone. It was the basis for an MGM film starring Spencer Tracy in 1944 and was one of the only depictions of Nazi concentration camps during the War, both in literature and film. It has been translated into more than thirty languages and is an established classic in Germany, but it has never been published in the UK before. The 1942 English translation was heavily abridged, so this new translation is the first to present the novel in full.

The premise is simple: seven political prisoners escape from a concentration camp and the commandant vows to catch the fugitives within seven days. Six are quickly apprehended, but George Heisler evades capture, each day of his escape bringing new hope to the camp inmates. It becomes a matter of pride to track George down, no matter what. The years of fear have changed those whom George knew best: his little brother is now an SS officer; his lover turns him away. Injured and exhausted, he casts around for someone to trust, some way out. But what will happen to those who aid in his escape – and to their families? George is certainly a flawed hero – not a good friend, father or husband – but you cannot help but feel for this hunted, desperate man.

This is a powerful, resonant novel, intense and gripping. It asks important questions of the reader and chillingly shows what can happen when decent people keep their heads down. It absolutely deserves rediscovery.