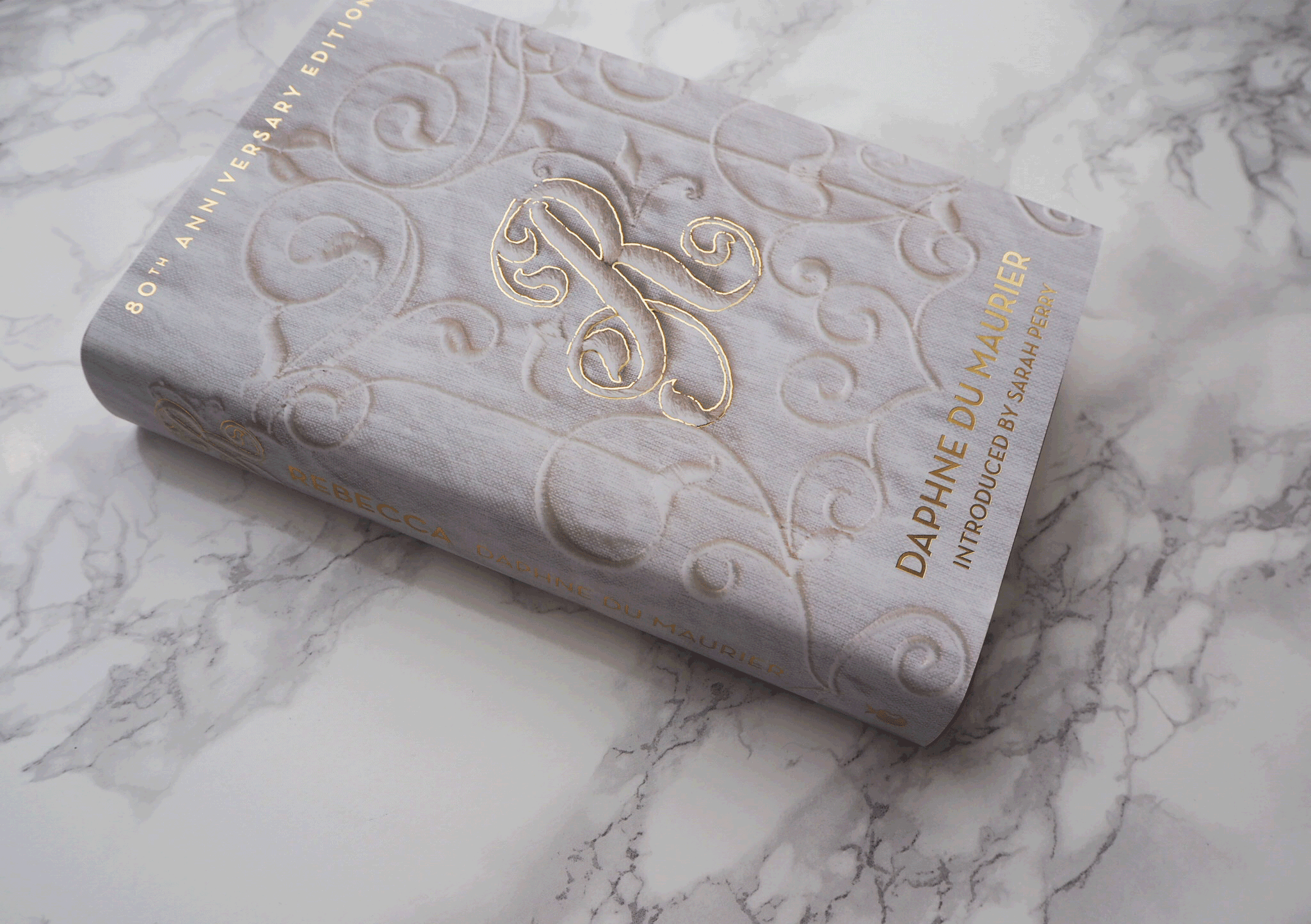 Special Anniversary Edition of Du Maurier's Rebecca
This March we are celebrating the 80th anniversary of Daphne du Maurier's Rebecca. We are marking this milestone with a gorgeous jacketed hardback edition, featuring artwork designed by Hannah Wood and brought to life by Hand & Lock, a specialist embroidery firm.
Order your special anniversary edition here.
From Editorial Director of the Virago Modern Classics, Donna Coonan:
Rarely has a book captured the imagination with a grip as firm as Rebecca. Since its first publication eighty years ago, this masterful, atmospheric novel has inspired prequels, sequels and has been adapted many times for stage and screen – most famously by Alfred Hitchcock. Rebecca is the godmother of modern psychological thrillers such as  Gone Girl and The Girl on the Train, and its influence is evident in the film Phantom Thread, with director Paul Thomas Anderson citing it as one of his inspirations.  Never has 'the other woman' cast so long a shadow. The book's power to keep the reader in suspense, on the edge of their seat – and thoroughly entertained – is as strong today as it ever was. As Sarah Waters, one of the book's many admirers, says:
'One of the most influential novels of the twentieth century, Rebecca has woven its way into the fabric of our culture with all the troubling power of a myth or dream. A stunning book.'
To mark Rebecca's anniversary, we are proud to publish this beautiful hardback edition, with a wonderful new introduction by Sarah Perry.
From Daphne du Maurier's son, Kits Browning:
Eighty years and still going strong.  Rebecca has never been out of print and what a wonderful way to celebrate Daphne du Maurier's classic novel than with this new stunning edition, together with a splendid new introduction by Sarah Perry.
From Art Director, Hannah Wood:
My aim for this 80th anniversary special edition was to create a contrast to the other packages that already exist for Rebecca. There is a haunting scene in the novel where the new Mrs de Winter finds Rebecca's azalea-scented, monogrammed handkerchief, and I was inspired by this. Whilst being light in colour palette, and therefore a good contrast to the dark covers we have produced in the past, it still felt gothic, and the craft that goes into such an item suited the 'luxury' edition part of the brief. I set about creating my own monogram, using the 'R' and the iron gates synonymous with Manderley. Once I had created an illustration that wrapped around the whole jacket, the wonderful team at Hand & Lock, a specialist embroidery firm, brought the design to life. The complete jacket image was created on fabric, with the central 'R' carefully padded and hand-stitched. All the embroidery has been done at the true scale of the jacket, so that it feels really authentic, and then photographed for the cover, which we have embellished with gold foil to look like gold threads.
Watch for yourself how the cover was created: