Message From the Skies with Val McDermid & Susan Ferrier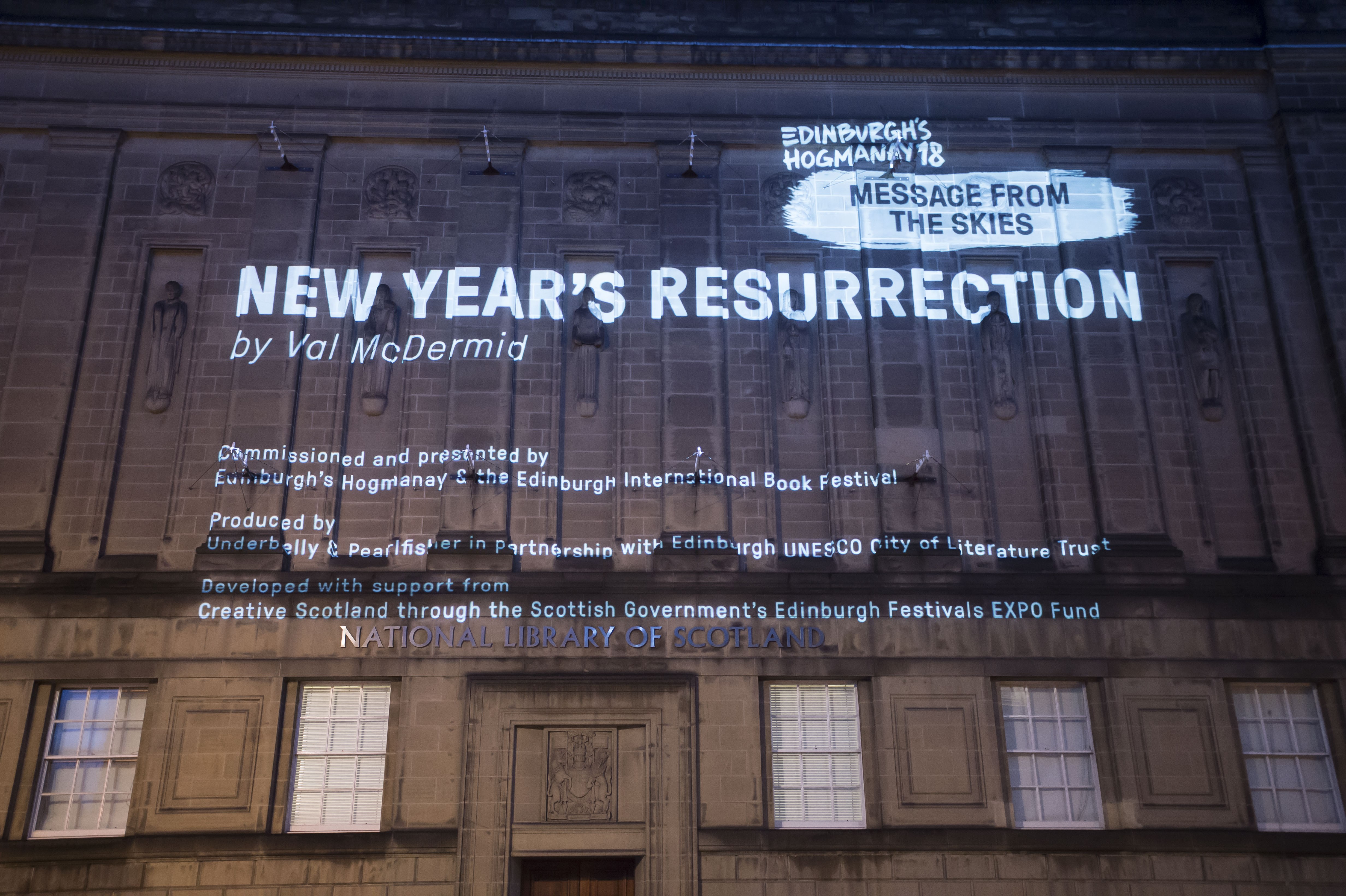 Inspired by a line from Robert Burns' poem Sketch New Year's Day. To Mrs Dunlop (1790),Edinburgh's Hogmanay and the Edinburgh International Book Festival commissioned bestselling author Val McDermid to write a short story, New Year's Resurrection, which is being told in a series of chapters through projections and other art onto buildings and landmarks around Edinburgh throughout January.
This 'Message From the Skies' launched on New Year's Day and will run until Burns Night.  The 'resurrection' in Val's story is that of Susan Ferrier, nineteenth century Virago novelist and author of Marriage, reissued as a Virago Modern Classic 200 years after it was first published at the end of 2017.
'The most remarkable thing about the nineteenth century Scottish novelist Susan Edmonstone Ferrier is that she has all but disappeared from our consciousness. In her lifetime, her novels were wildly popular, earning her significantly more substantial publisher's advances than Jane Austen. And yet now almost nobody knows her name. Susan Ferrier deserves better than this.' said Val McDermid.
Our beautiful edition of Marriage contains a new introduction by Val McDermid and is available from all good retailers now.