Festive Treats from Sarah Waters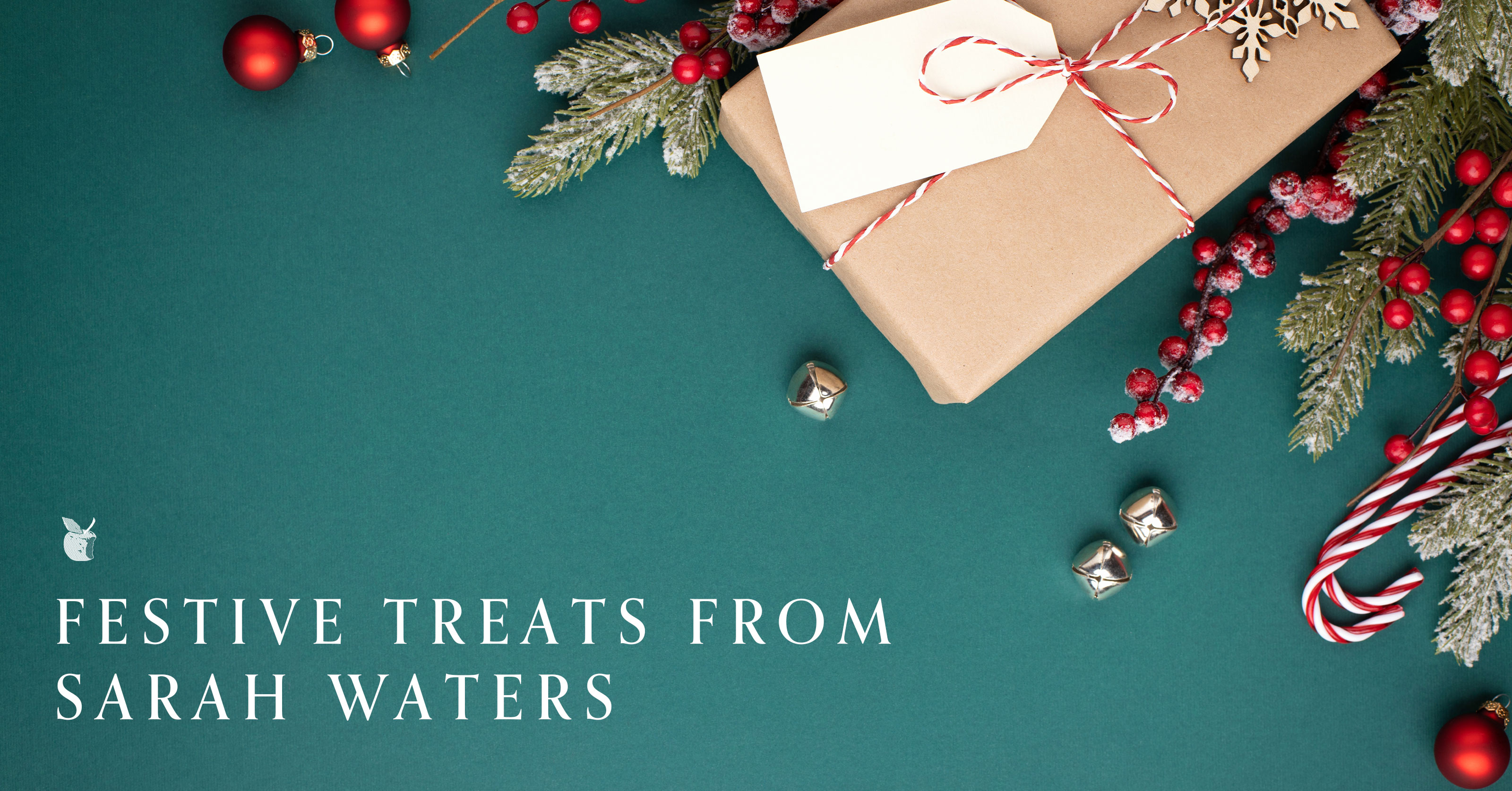 Let award-winning author Sarah Waters inspire you to give books this festive season.
Sarah Waters, author of favourites including Tipping the Velvet, Fingersmith and The Little Stranger has treated us to a list of five Virago titles she recommends gifting to your fellow readers. Plus, a little sneak peek at her own festive traditions!
I discovered Hazzard's marvellous, luminous writing only rather recently; now I don't know how I ever managed to get along without it. Her novels and short stories are all terrific, but The Great Fire is my favourite: the story of a quiet, grand passion played out in Asia, New Zealand and England in the wake of the Second World War.
The Secret Diaries of Miss Anne Lister, Vols 1 and 2, ed Helena Whitbread
The inspiration for tv's Gentleman Jack – but the real Anne Lister was a more complex character, and her frank descriptions of her romantic and sexual entanglements with other women, along with her determination to live life on her own terms, make for a compulsive, fascinating read.
Vera, Elizabeth von Arnim
This 1921 novel is often seen as a forerunner to Daphne du Maurier's Rebecca, but it exists in a creepy league all of its own. A darkly comic story of a naïve young woman being sucked into marriage with a manipulative narcissistic husband, it's a brilliant depiction of coercive control.
Along with her stories in Up the Junction, this novel established Dunn as an amazingly faithful and sympathetic chronicler of 1960s London working-class life. Controversial in its day because of its frankness about female desire, prostitution and petty thievery, it is clear-eyed, unsentimental, still quite startling, but incredibly warm. I adore this book.
The author of this astonishing diary was trapped in Berlin when the city was captured by the Soviet Army at the end of the war, and she writes with devastating clarity of life in the ruins: of hunger, humiliation, forced labour, and rape. Not exactly a cheery festive read – but gripping, intensely moving, and, in the end, surprisingly uplifting.
Festive traditions of my own
Like many people, I really enjoy the run-up to Christmas more than the day itself, and one particular tradition I have is to take myself off on Christmas Eve, list in hand, for a last bit of festive shopping. The gifts are just an excuse, however, for a solitary wander round London: weather crisp, the wintry sunshine giving way to the early twilight, the decorations still looking twinkly but the shops beginning to thin out… I usually end up buying myself a book or two, as well – bliss!