Looking back on SALVATION CITY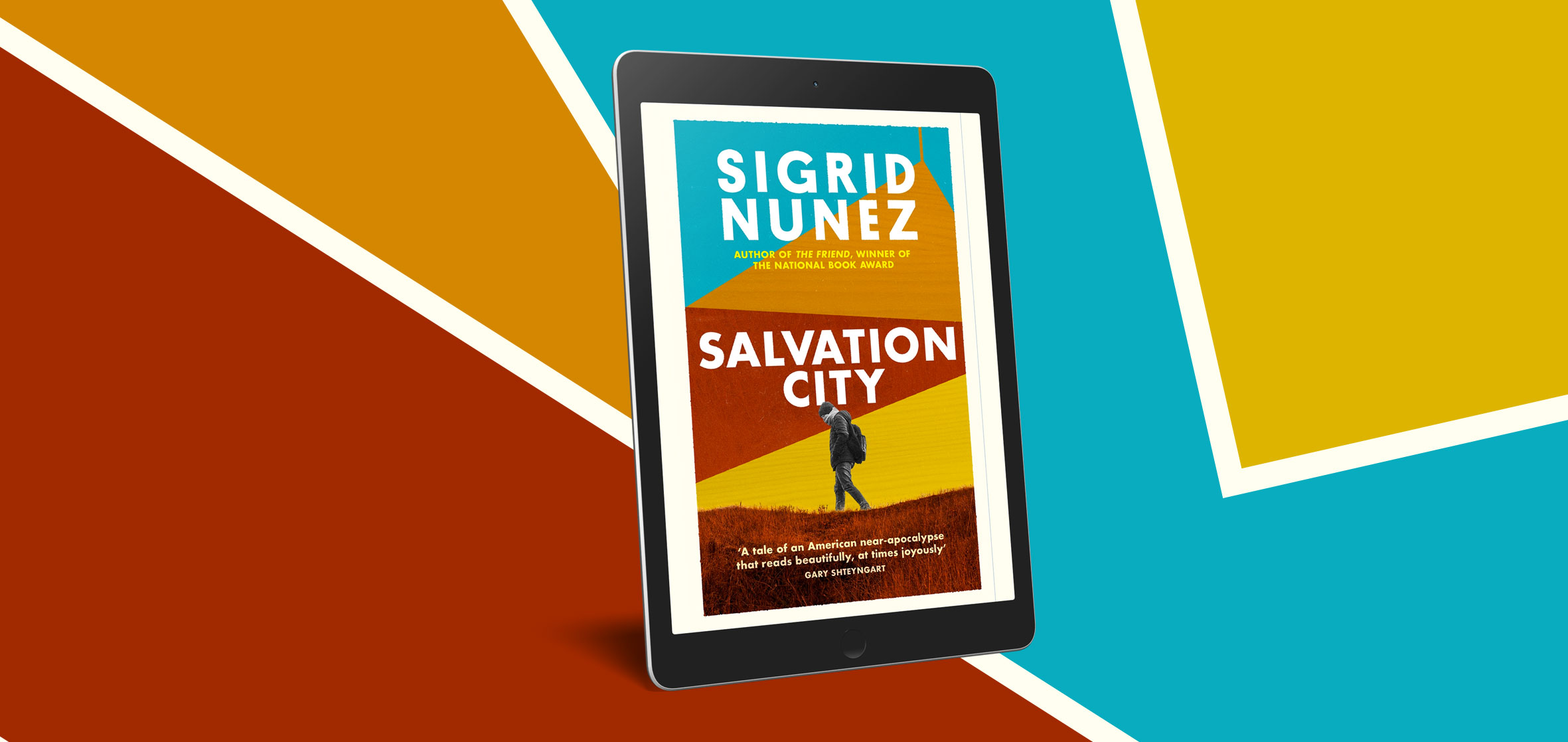 Author Sigrid Nunez looks back on SALVATION CITY, her novel about a flu pandemic.
As only one of many who have written books about a lethal viral pandemic, I find it enraging to hear Donald Trump, that feckless, reckless "authority," repeat over and over that no one could have predicted Covid-19. For years, public health experts have warned that another pandemic on the scale of the Spanish flu of 1918 was not a matter of if, but when. I started paying attention to the work of Dr. Anthony Fauci in the 1980s, during the AIDS crisis. I read The Great Influenza, John M. Barry's current New York Times number one best seller, when it first came out in 2004. I knew that the possibility of a catastrophic pandemic occurring sometime during my lifetime was far from unlikely. I did not invent the elbow bump.
But Salvation City didn't begin with the idea of a pandemic; it began with an idea for a character. After having written five novels with female protagonists, I wanted to create a story around a male character—a boy. I was aware that during the 1918 flu a large number of children had been orphaned—the writer Mary McCarthy was one of them. The mother of another writer, William Maxwell, was also a casualty of that flu. Aged ten at the time, Maxwell never recovered from the loss, and his enduring grief is at the heart of all his work. I tried to imagine what it would be like for my main character, a thirteen-year-old boy named Cole, to experience such an ordeal.
Although the pandemic in Salvation City wreaks colossal damage, it does not destroy the world—as the world was not destroyed by the Great Influenza and will not be destroyed by Covid-19. And because it takes place in the immediate future, the America it describes isn't much different from America in 2006, when I began writing the book. Most of the issues I wrote about—extreme weather patterns, escalating culture wars, political polarization, evangelical belief in imminent end-times and rapture—were already more than familiar. And given the broken health care system, rampant mistrust of government, the tendency of those in power to put profits ahead of pubic good, it wasn't hard to imagine an era of rolling calamities.
In the course of writing, Cole's story became a kind of künstlerroman: a portrait of the artist as a young boy. At the most painful and uncertain moment of his life, he discovers the consolation of drawing comics. I saw Cole as the kind of kid who grows up to write graphic novels. Living in my imagination for several years, he became more alive to me than any other character I'd ever invented, and when the book was finished I found myself missing him for a long time. I can picture him as he would be today, a resilient and resourceful young man, no doubt making his way as a successful graphic novelist. But I prefer to think of him as I left him: a brave, ardent boy wary of adult teaching and preaching and determined to find out for himself the answer to the question What should I believe? So much befalls Cole in one short year, forcing him to grow up fast. Who knows how many kids today will lose a parent, a home, a childhood? Covid-19 is the crucible in which their characters will be formed. How will they remember it? How will they describe their radically transformed lives? What stories will they tell so that future generations may know what it was like to come of age in one of history's most tragic hours?
From the National Book Award-winning author of The Friend, the moving and eerily relevant novel that imagines the aftermath of a flu pandemic as seen through the eyes of a thirteen-year-old boy uncertain of his destiny.

In an America devastated by a flu pandemic, orphaned thirteen-year-old C ole finds safety and stability with an evangelical pastor and his wife. Happiness becomes disquiet as he realises the cost at which this peace comes, and the extent to which it challenges everything he knows.

Salvation City is a story of love, betrayal, and forgiveness, blending a deeply affecting portrait of one young boy's transformation with a profound meditation on belief, heroism, and the true meaning of salvation.

'A tale of an American near-apocalypse that ... reads beautifully, at time joyously, and makes one reconsider the ordering of our world' Gary Shteyngart

'Not only timely and thought-provoking but also generous in its understanding of human nature. When the apocalypse comes, I want Nunez in my lifeboat' Vanity Fair

'Nunez's writing is gorgeously spare, and she gets the life and the lingo of a teenage boy just right.... A gorgeously strange novel' Boston Globe

'A satisfying, provocative and very plausible novel' Abraham Verghese, New York Times Book Review Editors' Choice

'A wise and richly humane coming-of-age novel' O Magazine