Read the Introduction from Writers as Readers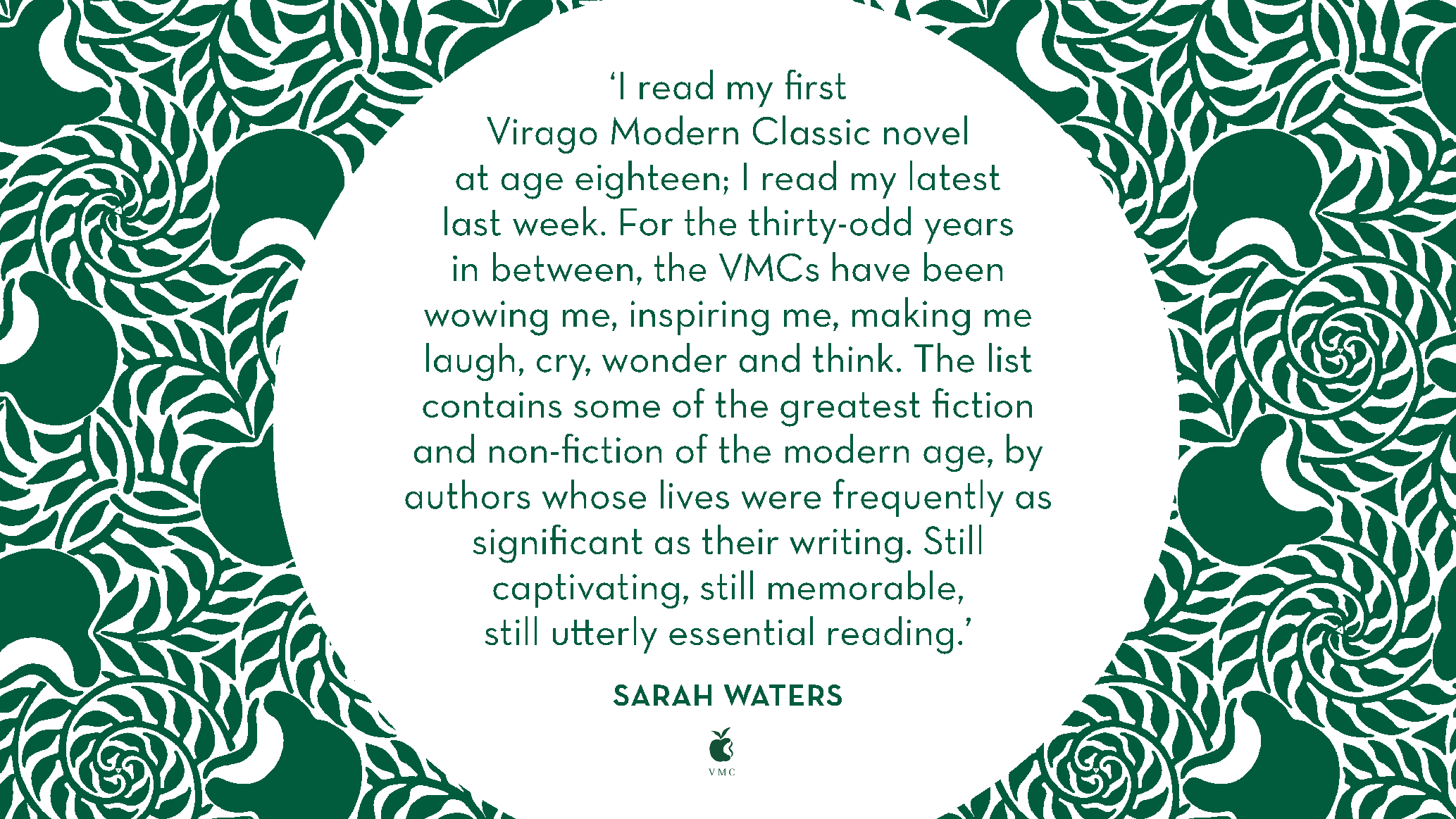 Writers as Readers: A Celebration of Virago Modern Classics
Introduction:
Forty years ago, the Virago Modern Classics list was created by Carmen Callil, and it's not an overstatement to say that it changed literary history. Launching with Antonia White's elegant, devastating autobiographical novel, Frost in May, the list's aim was, and is, to celebrate women writers and to demonstrate the existence of a female tradition in literature. Published with distinctive green spines and introductions by some of the best contemporary writers, it attracted an enthusiastic, dedicated following, which continues today. Four decades later, our ethos hasn't changed: we are still discovering books by women, to inspire, challenge and delight. One might say life is just beginning.
If women's stories aren't published in all their variety, their voices are silenced, and only part of human experience – both in the historical and imaginative landscapes – is represented. Vera Brittain recognised this when she wrote Testament of Youth: 'Any picture of the war years is incomplete which omits those aspects that mainly concerned women.' Today it seems astonishing that her searing memoir, a monumental bestseller in 1933 and now regarded as integral to the canon of First World War literature, had been all but wiped from the public's consciousness until it was republished by Virago in 1978.
The Virago Modern Classics list redrew the literary map to expose what had been hidden from view, providing a counterbalance to the existing male-dominated perspective. Many of the books had been unavailable for decades, but that certainly wasn't due to lack of literary merit – or, I would argue, how could Hemingway have been in print, but not Willa Cather? A platform that values the female experience as equal to the male is crucial: storytelling is central to what it is to be human, and giving a voice to generations of important but neglected women writers benefits everyone. History is incomplete without them, and readers miss out on the pleasure of discovering their female literary heritage.
One only needs to consider the writers published in the first few years of the list's existence to realise how essential it was: Elizabeth Taylor, Rebecca West, Edith Wharton, Willa Cather, Charlotte Perkins Gilman, Rosamond Lehmann, Stevie Smith, Radclyffe Hall and Sylvia Townsend Warner. I have always taken the availability of these writers for granted, but back then Virago, a fledgling list, was the only publisher issuing them. Antonia White and Rosmamond Lehmann were still living and delighted at their 'reincarnation' (as Lehmann put it), and readers were thrilled to rediscover their novels.
The list has always been a uniquely collaborative enterprise, with authors, agents and readers suggesting long-lost favourites to resurrect. In this anthology of forty introductions from the past four decades, we celebrate some of the many women and men who, from the list's inception, have shared their knowledge, insights and enthusiasm to endorse books that deserve once again to be read. I only wish we could have included more.
Introductions act as personal recommendations to readers. You may not have heard of Sylvia Townsend Warner, but if Sarah Waters tells you 'she's certainly one of the most shamefully under-read great British authors of the past hundred years,' it might persuade you to try her. When Sandi Toksvig says that Confessions of a Failed Southern Lady by Florence King 'ought to be printed with a mechanism for turning down the volume of the reader' as it contains 'some of the best comic writing ever put down on paper', you'll want to be let in on the joke. When Diana Athill introduces The Diary of 'Helena Morley', beautifully translated by the poet Elizabeth Bishop, she enthuses, 'I love the book . . . her writing carries us away out of our own lives into hers, so different, so surprising, often so funny and always, because of her company, so enjoyable.' How can you deny yourself this little-known Brazilian classic a moment longer?
As well as endorsing a work ('Perhaps this introduction can act like a friend enthusing over her favourite book and urging you to read it. Why should you? Why is Frame's work so good?' – Michéle Roberts), an introduction should enhance your reading experience, whether that's by informing you about a writer's life, her other works, or the historical context in which the book was written. Or it may be a deeply personal appreciation.
The books that we read and love, especially when young, shape us, help us to forge our identity, and let us know that we are not alone. A number of the writers in this collection introduce books that were seismic discoveries for their younger selves:
'I had never read anything like it before, I hadn't known it was possible to write in such a clean, insouciant style . . . It was one of those moments … when the world suddenly shifts on its axis and everything looks sharp with potential' Maggie O'Farrell on The Yellow Wallpaper
'Gay politics and the tortuous fight for dignity and equality are inextricably linked in my mind to my first reading of Mary Renault' Simon Russell Beale
'At fourteen I couldn't find words (or words I liked) for the marvellous feeling of recognition that came with these characters who had my hair, my eyes, my skin … These forms of identification are so natural to white readers' Zadie Smith on Their Eyes Were Watching God
It is the introducer's role to offer a new perspective; to unseat your assumptions; to make you see familiar books in a new light. You might not agree that Valley of the Dolls, that juicy, record-breaking sixties bestseller, is 'a brave, bold, angry and, yes, definitely a feminist book,' but Julie Burchill makes a good case for it.  What writer could better open your eyes to the fairy tale heritage of Jane Eyre than Angela Carter? This is also a poignant piece, as Carter's early death would follow just two years after she wrote: 'there is a tender embarrassment to rereading Jane Eyre in the middle age; one wants the world to be kind, not to Jane, but to the girl who invented Jane, and, in doing so, set out so vividly her hopes and fears and longings on the page . . . If she had not died so young, the course of English fiction would have been utterly different. Anything would have been possible.'
Just as painters study early masters, discovering their own unique style in the process, so writers hone their craft by reading widely and analytically. There is a thread of inspiration and influence that can be traced across generations of storytellers, exemplified here in the introductions of Beryl Bainbridge, who introduces Emily Bronte, and Linda Grant, who introduces Bainbridge's early work. The Brontes, and Emily in particular, were enthralled by the folktales told to them by their housekeeper, Tabby, and those wild stories influenced Wuthering Heights. Bainbridge alludes to this, and admires Bronte's style: the 'almost casual confidence of a writer of genius telling a superb story.' In her introduction, we go on a pilgrimage with her, trundling in a 1950s snub-nosed car, to Howarth Parsonage, so she can get closer to the writer she loved.
In Linda Grant's introduction to Bainbridge, she recalls the first time she met Beryl, whom she 'had been reading since [her] early twenties'. She perfectly describes her novels as having 'a black heart . . . in a comic chest,' and the esteem in which she holds Bainbridge is tangible: 'she was sui generis, one of the greatest'. And so, when Grant dissects soap plotlines with Bainbridge while chugging down Turnpike Lane in a minibus, we can follow a thread that leads back to a Yorkshire servant entrancing her charges with stories by the parsonage fire.  The female literary tradition is perfectly encapsulated here.
I hope, as you dip into these pages,  you will encounter a writer you've never heard of or a book you've never read – whether Muriel Spark's first novel or Barbara Pym's last; whether the diary of a Brazilian schoolgirl or the memoir of a wartime nurse. In viewing familiar books through another reader's eyes, I hope you will revisit old favourites and see them anew, alive to new interpretations.   And I hope, that in continuing to champion voices from the past, we will help provide inspiration for the writers of the future.
Donna Coonan | Editorial Director, Virago Modern Classics
Have you seen the complete Virago Modern Classics 40th Anniversary collection? Take a peek at all 14 titles here: https://www.virago.co.uk/books/virago-modern-classics/ 
Plus, discover every Virago Modern Classics title ever published, in order of publication, here: https://www.virago.co.uk/books/virago-modern-classics/the-complete-virago-modern-classic-collection/