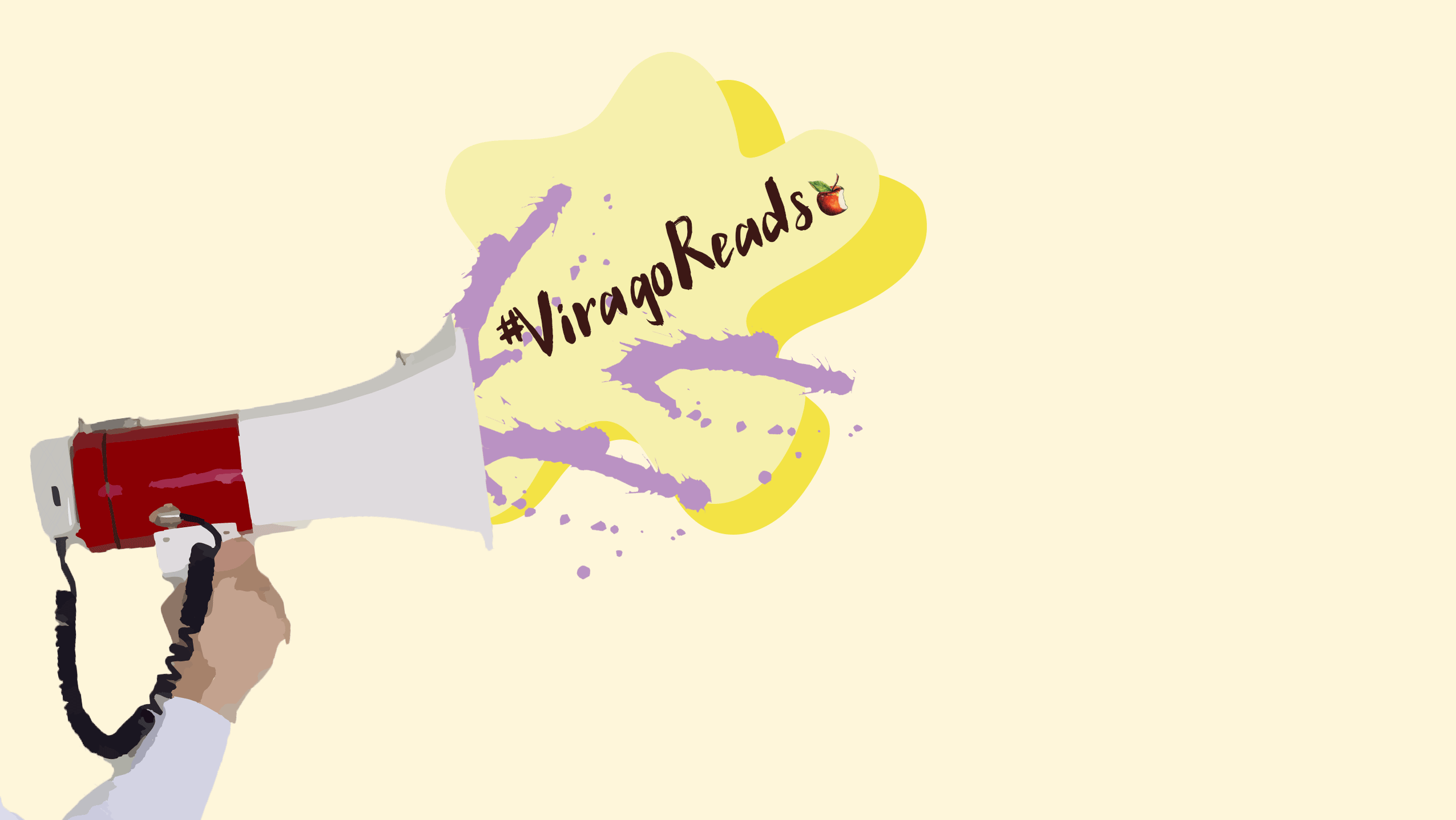 Team Virago's Recommended Reads:
With just a few weeks of summer left, the Virago team have been contemplating their favourite summer reads. With suggestions ranging from Kamila Shamsie's Home Fire to Do Not Say We Have Nothing by Madeleine Thien (plus a Virago title each, thrown in for good measure) we had to share our summer reads recommendations.
Read on to discover the team's tips:
---
Ailah Ahmed:
Recent political events in the US has made this summer one of fear and unrest. Just last month Donald Trump placed discriminatory restrictions on transgender people in the military and this news is a reminder that we must arm ourselves with knowledge. Read Trans Like Me by CN Lester for a thoughtful, informative and empathetic account of what it means to be trans in our society – it's a book essential for the mind and the heart.
Do you love books? Do you love books about loving books? Yi Yun Li moved from China to the US, learned the English language and become a critically acclaimed writer. After two suicide attempts and hospitalisation, Li ventured deep into her own sense of self, writers from the past, and the purpose of literature to produce Dear Friend, From My Life I Write to You in Your Life. It's quietly and beautiful dazzling. 
---
David Bamford:
Rachel Seiffert's new novel, A Boy in Winter, is an unflinching account of the Nazi invasion of a small town in Ukraine. Through beautiful, powerful writing, Seiffert tells unsentimental and yet devastating stories of ordinary people and their humanity, both good and bad, in the most terrible of circumstances. This short novel will stay with me for a long time, and – tragically – feels timely.
My summer reading has tended away from escapism this year, as I've also been stunned by Kamila Shamsie's Home Fire. Shamsie uses the ancient Greek tale of Antigone to tell a heart-stoppingly contemporary story about the radicalisation of a young British Muslim and the ripples of devastation this causes in his family and beyond. It's a gripping state-of-the-nation novel that you won't be able to turn away from.
---
Grace Vincent:
I could not put down I Was Told To Come Alone by Souad Mekhennet, and would definitely recommend it as an informative and important read. It's a brave and powerful memoir from journalist, Souad, who has had unique access to some of the world's most wanted men who tend not to speak to western journalists. I, not only, learnt a lot about terrorist organisations, but also about some of the difficulties Muslims can encounter in the west and was constantly impressed by Souad's tenacity, bravery and thirst for the truth. 
I also loved This Must Be the Place by Maggie O'Farrell, which is a heart-warming novel spanning many characters and countries. It was the first of her books I've read, and I have definitely been digging into her backlist since!
---
Hayley Camis:
I read Jeannette Walls' memoir The Glass Castle on a recent long train journey, ahead of the new film starring Brie Larson, Naomi Watts and Woody Harrelson out in UK cinemas 6th October this year. It tells the story of her wild and unconventional childhood of extreme poverty led by free-spirited, dysfunctional parents. Both devastating and uplifting, it had me in emotional turmoil not knowing whether to condemn her parents for their reckless choices, or admire their big dreams and sense of wonder. Full of heart and adventure, it is the perfect road-trip summer read.
For my holiday I am packing Do Not Say We Have Nothing by Madeleine Thien which was shortlisted for the Man Booker Prize 2016. I heard her amazing talk at Hay Festival this year and bought the paperback immediately, but I haven't been able to give it the long period of undisturbed reading and thinking time it deserves.  She spoke so beautifully about the music and silence that reverberates throughout the novel, so I'm looking forward to getting lost in this tragic and epic story of revolution.
---
Jonny Keyworth:
Turning by Jessica J. Lee- As the British Summer goes through its annual identity crisis, Jessica's exploration of the changing of the seasons through swimming in the lakes of Berlin makes the shifting British weather feel like our own academic exercise. Think Roger Deakin interpreting Hockney's Four Seasons. Perfect if you're heading out into the wild this summer.
Home Fire by Kamila Shamsie. Mostly I've chosen this because I've never read Kamila Shamsie, and I really feel like I should have already read Kamila Shamsie. It's a modern take on Sophocoles' Antigone, a story of society, family and faith in the modern world, and it's perfect because I can keep saying Sophocoles and Antigone to people and sound like I know what I'm talking about.
---
Kate Doran: 
A blend of fact and fiction, The Crime Writer by Jill Dawson is wonderfully moody and slightly unhinged. Set in the early 60s, the book sees eccentric American novelist Patricia Highsmith hiding out in a remote Suffolk location to work on her writing. Things quickly take a turn in an unusual direction and the lines between truth and imagination become brilliantly blurred. Dawson takes the reader right inside Highsmith's alcohol-fuelled paranoia until you begin to second guess the truth yourself: highly recommended, even if you're not already a Highsmith fan.
With the film set to hit the big screens next year, I'm re-reading The Little Stranger by Sarah Waters. I'm a sensitive soul and normally shy away from 'ghost stories' but Sarah's writing is so beautiful I couldn't help but be swept away. Wonderfully atmospheric and the perfect chilling read for a hot summer's day.
---
Lennie Goodings: 
I just finished Louise Doughty's Black Water and found it compulsive, satisfying reading. Set in Bali during a period of unrest, told from the point of a deeply flawed but fascinating man who is now facing the consequences of  his past, this novel was hailed as 'a book for Graham Greene and John Le Carre lovers' and I absolutely endorse that.  I gulped it down.
This year I have published wonderful novels by  long-standing Virago authors – Rachel Seiffert, Linda Grant, Sarah Dunant  –  and one by Susan Fletcher, a writer new to Virago – four novels which provide utterly different reading experiences. I love and recommend them all.  For 1950s Britain look to the stirring Bailey's shortlisted The Dark Circle by Linda Grant; for an exploration of what a war does to split a nation and a family, read the beautiful A Boy in Winter by Rachel Seiffert; Let me Tell you about a man I knew by Susan Fletcher will take you on a sensuous journey in the south of France; and for the decadence and exploits of one of the most infamous families in history read the compelling story of the Borgias In the Name of the Family by Sarah Dunant.
---
Madeleine Hall: 
My first suggestion is Cynthia Bond's Ruby. This book, not a classic summer pick, is a heavy read, the story is so raw, so real and so full of emotion: the words Bond lays down on paper continue to travel with me. Ruby is a story of desperation, abuse and hate, but, it is simultaneously a story of the power of love. I couldn't put it down.
'Ten days after the war ended, my sister Laura drove a car off a bridge' – my Virago summer read recommendation is The Blind Assassin by Margaret Atwood. An emotional and unpredictable story of two sisters and the secrets they carried. The Blind Assassin is classic Atwood and it is also the first Atwood novel I ever picked-up, for that reason I will always love it.
---
Sarah Savitt:
If, like me, you've been glued to The Handmaid's Tale on TV, I'd recommend Margaret Atwood's latest novel, The Heart Goes Last. It's also a thought-provoking, compulsive, dystopian story about gender, power, sex, money and morality but with more (very dark) laughs and more teddy bears… 
One of my mum's favourite novelists is Anita Brookner but as a teenager her fiercely repressed characters and seemingly quiet stories prompted eye-rolls and accusations of 'boring!' from me. A friend convinced me to try her again this spring and I've now read Hotel du Lac and Look at Me, both of which I loved. The former is perhaps more satisfying from a plot perspective but the latter is a dazzlingly sharp dissection of what might motivate a writer. I can't wait to read more of her novels.
---
What are your ultimate summer reads suggestions? Let us know on Twitter @ViragoBooks using #ViragoReads.
Here is the full list of the Virago Team's suggestions: 
Trans Like Me by CN Lester
Dear Friend, From My Life I Write to You in Your Life by Yi Yun Li
A Boy in Winter by Rachel Seiffert
Home Fire by Kamila Shamsie
I Was Told To Come Alone by Souad Mekhennet
This Must Be the Place by Maggie O'Farrell
The Glass Castle by Jeannette Walls
Do Not Say We Have Nothing by Madeleine Thien
Turning by Jessica J. Lee
The Crime Writer by Jill Dawson
The Little Stranger by Sarah Waters
Black Water by Louise Doughty
The Dark Circle by Linda Grant
Let me Tell you about a man I knew by Susan Fletcher
In the Name of the Family by Sarah Dunant
Ruby by Cynthia Bond
The Blind Assassin by Margaret Atwood
The Heart Goes Last by Margaret Atwood
Hotel du Lac and Look at Me by Anita Brookner
Plus, click here to discover more Virago authors.