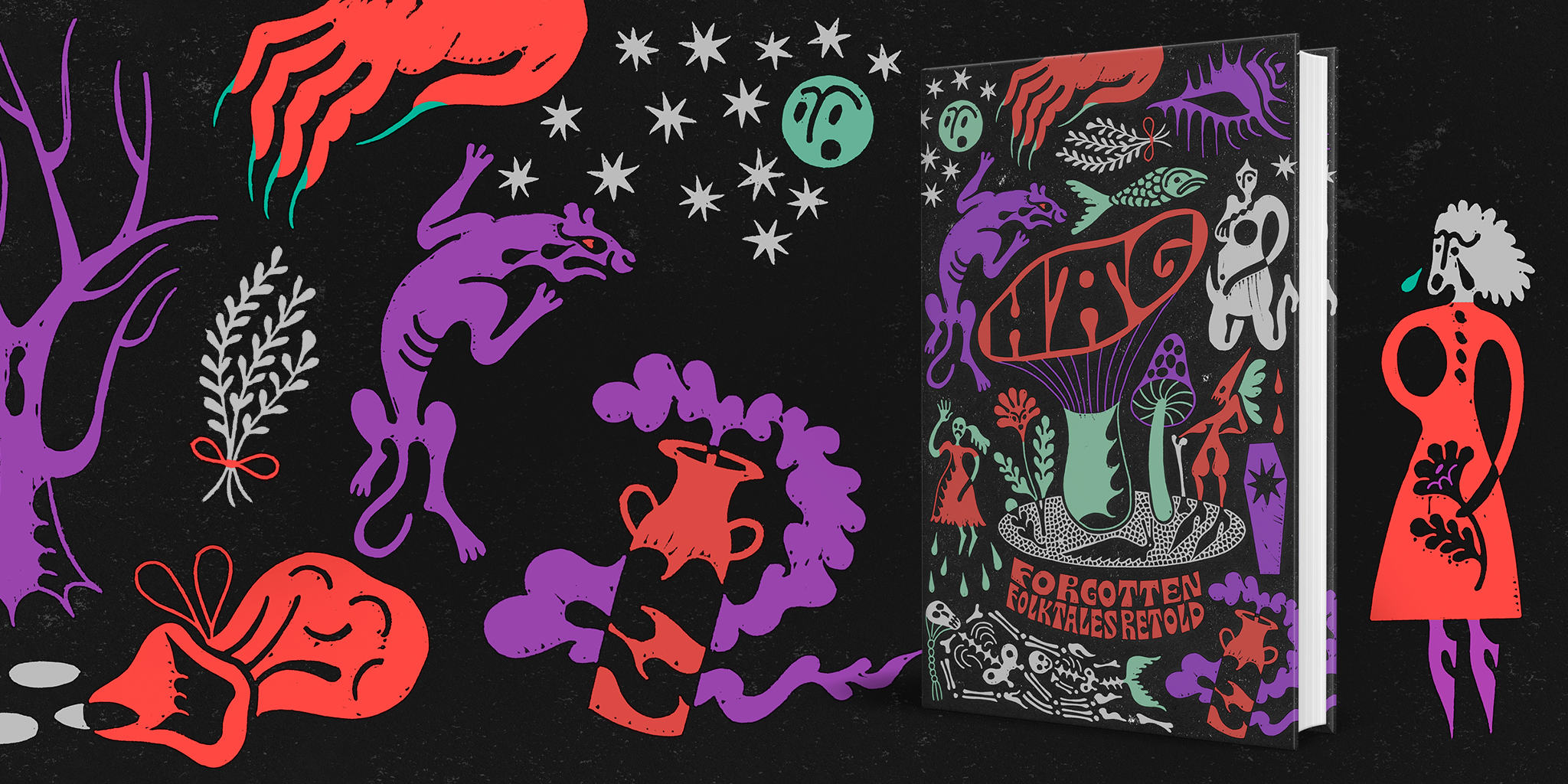 Hags at Hallowe'en
By Professor Carolyne Larrington
As the witching hour approaches we asked folklore expert, Professor Carolyne Larrington to tell us why Hallowe'en is such a powerful time for the Hag.
Hallowe'en is a time for Hags to be abroad. The ways between worlds open at the end of October and strange creatures haunt the paths through our workaday lives. The Hag first appears in Old English as hægtessa, a witch, prophetess, or magical female creature. We don't know much about her role in these times, though there's one surviving magical charm that works to repel her marauding. By the later Middle Ages the Hag has become simply an old woman – or at least that's how she appears. The desperate rapist-knight in Chaucer's 'Wife of Bath's Tale' has searched high and low for a whole year to find the answer to the perennial question, 'What do women want?' If he can't give a good reply, he stands to lose his head. Who should appear at the very last moment, but an 'olde wyf' who says that she knows the answer. And she'll help him out if he promises to give her whatever she asks. You'd have to say yes under those circumstances – and so he does. The Hag makes good: she tells the assembled court that what women want is 'sovereynetee' – the power to do what they want, to be recognized as having desires of their own. Who could argue with that? The court assents with one voice, and the relieved knight keeps his head. But here's the price he has to pay. He must marry the hag, and she will not be bought off for anything he can offer.
Later, in bed, she puts a question to him. Would he rather have a wife who's beautiful and faithless, or ugly and faithful? (In other versions of the tale it's 'fair by night and foul by day', or vice versa – public esteem versus private pleasure). And in all the tales, by good luck or good judgment, the knight shows he was listening when the hag spoke earlier – and he hands the choice back to her. She chooses to be beautiful and faithful, (just as her sisters in the other stories choose to be lovely all the time) and transforms herself right there in his arms. This Hag-story is about women's right to be treated as thinking and feeling subjects, as capable of self-determination even if, in these versions, what she determines to do is to become exactly what the man wants.
This 'loathly lady' tale has many pleasures; the poets often love to describe the ugliness of the bride at her marriage feast, her wrinkles and bristles, tusks and gaping mouth. What kind of appetites does she have – besides guzzling huge amounts of the wedding food and swilling down barrels of wine? She terrifies both her husband and the other knights, and the queen and the court ladies smile at their discomfiture. Has Chaucer's knight really learned his lesson about handing back choice to women – the choice he took away from the girl he raped? Or is he simply sulking? Either way, his wife gets to decide what she wants to make of herself: to be gloriously beautiful and morally responsible for herself.
In some ways I prefer this fearless woman in her former Hag shape though, smiling at her husband's petulance, patiently teaching him that other people matter too, and that appearance, high birth and wealth are not as important as he believes. I like her to-hell-with-it attitude, her appetites and gutsiness, her willingness to shock and her refusal to play the courtly game. The Hag embodies a particular kind of women's wisdom that the other ladies recognize, she knows the things that women do know when they've lived a long while in this world, and a few more secrets besides.
HAG – the story collection tells tales of many supernatural creatures: of selkies and fairies, of boggarts and green girls, of dauntless girls and piskies, of women who dare to transform themselves into what they need to become. They grow into their power as the nights lengthen, as the wind howls in the chimney and clouds scud across the face of the waning moon. But it's the Hag who rules over all these beings, human and otherwise, for she is the one who can both bind and unleash them. She knows about the hidden forces that lurk below women's lives, the pulsing of love and desire, about courage and perseverance, about what seems to be, and what actually is. If your path should cross that of the Hag this Hallowe'en season, ask boldly, listen carefully, and take those Hag-lessons to heart.
by
Daisy Johnson
by
Kirsty Logan
by
Emma Glass
by
Eimear McBride
by
Natasha Carthew
by
Mahsuda Snaith
by
Naomi Booth
by
Imogen Hermes Gowar
'Engaging, modern fables with a feminist tang' Sunday Times

DARK, POTENT AND UNCANNY, HAG BURSTS WITH THE UNTOLD STORIES OF OUR ISLES, CAPTURED IN VOICES AS VARIED AS THEY ARE VIVID.

Here are sisters fighting for the love of the same woman, a pregnant archaeologist unearthing impossible bones and lost children following you home. A panther runs through the forests of England and pixies prey upon violent men.

From the islands of Scotland to the coast of Cornwall, the mountains of Galway to the depths of the Fens, these forgotten folktales howl, cackle and sing their way into the 21st century, wildly reimagined by some of the most exciting women writing in Britain and Ireland today.

'A thoroughly original package that has a hint of Angela Carter' The Times

'Sharp writing and cleverly done' Spectator