The Return of the Soldier by Rebecca West | VMC40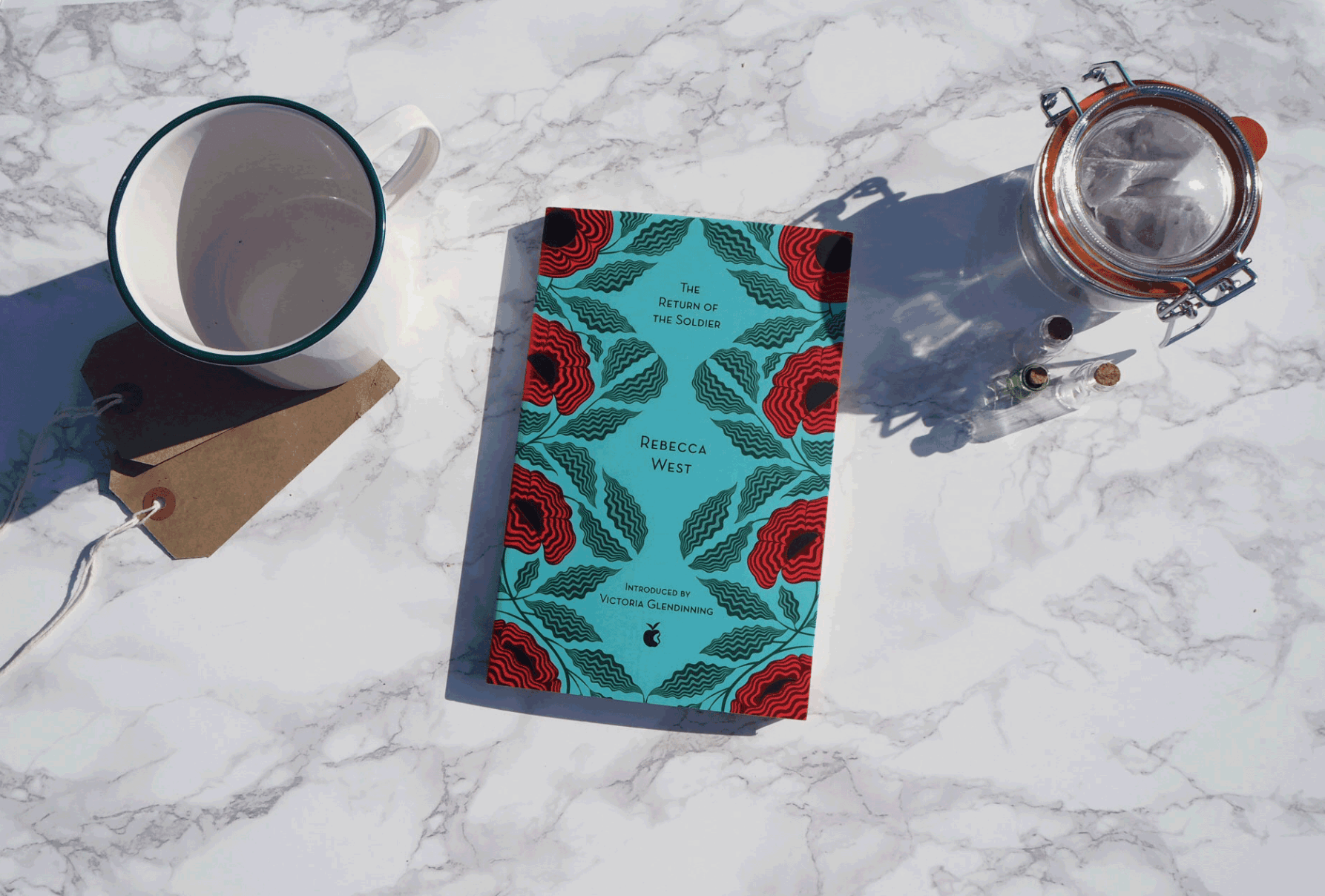 As part of our Virago Modern Classics 40th anniversary celebrations, the Virago team have each chosen a favourite title from the #VMC40 series. Each month, we will introduce the book and share with you why we love it.
This November, in honour of the 100th anniversary of armistice our #VMC40 book of the month is The Return of the Soldier by Rebecca West.
---
The Return of the Soldier
By Rebecca West
'It's a pity you can't remember Kitty. All that a wife should be she's been to you.'
On the surface, The Return of the Soldier seems like a story about one central male figure. When Chris returns from the war, it is revealed that he has lost the memories from the last 15 years and believes that he is a young man and in love with the working-class Margaret. The story actually centers around three very different women who are brought together by their love for Chris.
Rebecca West's characterization of the three women is fantastic. Kitty initially comes across as a highly unlikeable and superficial character because of her preoccupation with enforcing the class system and disdain for Margaret. Her fascination with appearances and material objects suggests that she is out of touch or unbothered with what is happening outside the walls of Baldry Court. However, we do see cracks in this characterization when we learn that Kitty is dealing with her own trauma of the death of her son. Kitty's coping mechanism is to throw herself into Baldry Court's appearance and injecting a façade of happiness into the home.
It is through Jenny's unreliable narration that we see the events of the novel. In the beginning of the novel Jenny's narration is favourable towards Kitty but she soon begins to see Margaret in a positive light. This speaks to how impressionable and fickle she is. Her love for Chris is pure and born from her sheltered life and the artifice she has created at Baldry Court. Jenny's admiration for and friendship with Kitty and Margaret is primarily based on their relationships with Chris. Her love for Chris reads as obsession at times and her relationship with the other two women comes across as hero-worship. This makes her a tragic and relatable character.
Margaret's character is the most rooted to reality, evidenced by her worn and weary appearance when she enters Baldry Court. This is reflective of the war, which is happening simultaneously but that we only glimpse at when it enters Baldry Court. Margaret's strength is evident because she doesn't indulge Chris's fantasies and eventually helps him to regain his memories.
Chris brings these three women together but they are such well written, nuanced and individual characters. It's such a sharp novel that reflects on the trauma of war and the women who are left behind but still very much feel the effects of war.
Kimberley Nyamhondera, Publicity Assistant

'He was looking up under his brows at the overarching house as though it were a hated place to which, against all his hopes, business had forced him to return.'
Reading Group Questions:
What does Baldry Court represent to each character?
Kitty, Jenny and Margaret each love Chris in their own way. What do you think Chris means to each woman?
How does the Jenny's first-person narration contribute to how we perceive Kitty and Margaret?
Life at Baldry Court seems quite removed from the trauma of war but how does this (and other) trauma make its way into the home?
Do you think the ending of The Return of the Soldier is hopeful and optimistic or tragic?
'A strong stream of moonlight rushed upon her there; by its light he could not tell if her hair was white as silver or yellow as gold, and again he was filled with exultation because he knew that it would not have mattered if it had been white. His love was changeless.'
Further Reading:
Bonikowski, Wyatt, 'The Return of the Soldier Brings Death Home', Modern Fiction Studies, 51:3 (2005), 513-35.
Pulsifer, Rebecah, 'Reading Kitty's Trauma in Rebecca West's The Return of the Soldier', Studies in the Novel, 45:1 (2013), 37-55.
http://www.inquiriesjournal.com/articles/398/rebecca-wests-the-return-of-the-soldier-analyzing-the-interrelationship-of-male-and-female-traumas
'I pushed the purse away from me with my toe and hated her as the rich hate the poor, as insect things that will struggle out of the crannies which are their decent home, and introduce ugliness to the light of day.'