Virago to publish The Last Girl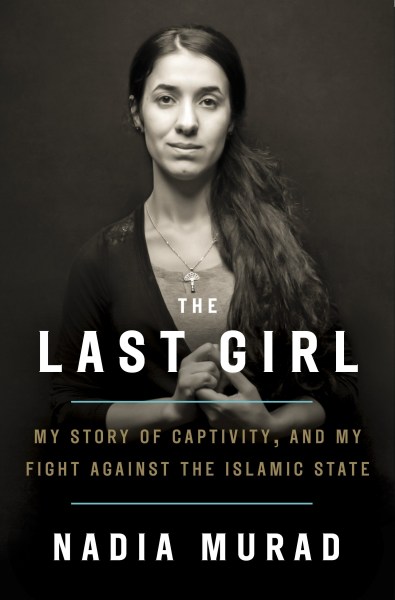 'Telling my story of first, surviving genocide and then, as a captive of ISIS is not easy, but people must know.'
Nadia Murad is a Nobel Peace Prize nominee and the first Goodwill Ambassador for the Dignity of Survivors of Human Trafficking of the United Nations. She is also a courageous young Yazidi woman who has endured unimaginable tragedy and degradation through sexual enslavement to ISIS.
Six of Nadia's brothers were killed, and her mother soon after, their bodies swept into mass graves.
But she has fought back.
This November, Virago publish Nadia's urgent, important and inspiring memoir. The Last Girl takes  us from her peaceful childhood in a remote village in Iraq through loss and brutality to safety in Germany.
The United Nations Security Council has recently approved a resolution put forward by the UK that will create an investigation into the war crimes committed by the Islamic State group against the Yazidi people. For the last year, Amal Clooney has been representing Nadia Murad and has written the foreword for The Last Girl. Watch Amal Clooney and Nadia Murad discuss the recent resolution on the BBC here.
Courage and testimony can change the world: this is one of those books.
'Powerful. . . . A heartbreaking elegy to a lost community and a resounding call for action.' Booklist
The Last Girl is available in hardback and ebook from 7th November from Waterstones | Amazon | Foyles and all good independent bookstores.