Virago Modern Classic Book Club: Anne of Green Gables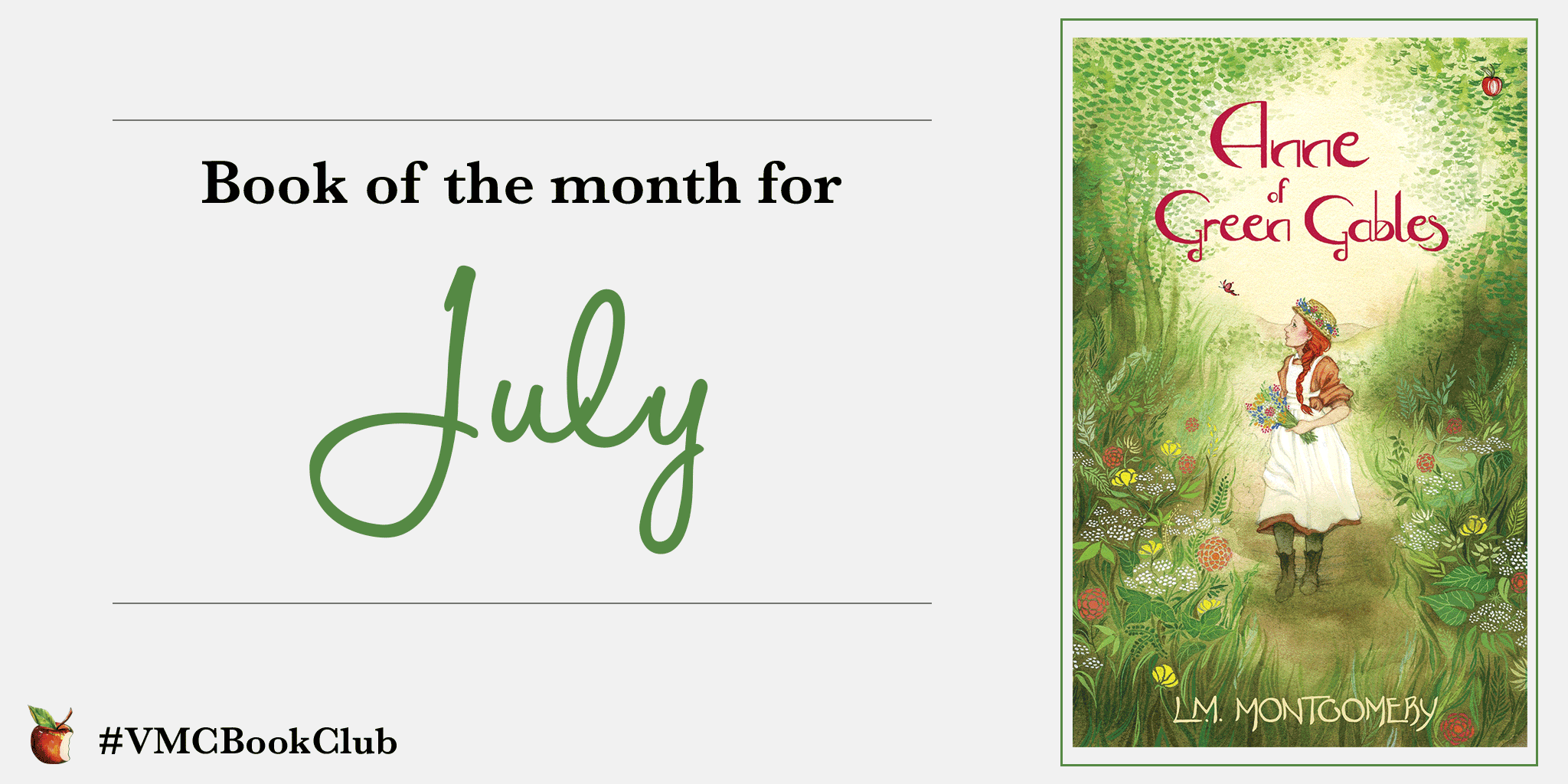 A childhood favourite that deserves a re-read.
---
'Oh, it seems so wonderful that I'm going to live with you and belong to you. I've never belonged to anybody'
When a scrawny, freckled girl with bright red hair arrives on Prince Edward Island, Marilla and Matthew Cuthbert are taken by surprise; they'd asked for a quiet boy to help with the farm work at Green Gables. But how can you return a friendless child to a grim orphanage when she tells you her life so far has been a 'perfect graveyard of buried hopes'? And so, the beguiling chatterbox stays. Full of dreams, warmth and spirit, it is not long before Anne Shirley wins their hearts.
---
Anne of Green Gables was first published in 1908 and became an 8-book series exploring the world of the loveable chatterbox Anne Shirley. Virago published all 8 titles, with stunning new covers, this March and we thought it was time to add them to our Book Club rota. A timeless tale of a mischievous and determined young woman, we have no doubt that Anne of Green Gables will delight readers old and new.
You can buy a copy of the Anne of Green Gables in any good bookstore or online at Amazon, Waterstones and The Hive. Plus, you can enter our prize draw to win one of five copies of our beautiful Virago Modern Classics edition of Anne of Green Gables. To enter, simply fill your details in the form below. Winners will be announced on 17th July.
For more Anne of Green Gables dip your toe into the Netflix adaptation Anne with an E, written by Moira Walley-Beckett, series one is available now.
Join the #VMCBookClub conversation on Virago's Facebook, Twitter and Instagram, we love to hear what you think.
---
Terms & Conditions:
This is a prize draw for Anne of Green Gables by L M Montgomery. To enter, please fill in your name and e-mail address in the form above.
The winner will be selected at random from the entries received in accordance with these terms and conditions by a member of the Little, Brown Book Group marketing department, whose decision will be final.
The winner may see their entry posted on the Virago Press (hereinafter the 'Company') website and on other websites and social media accounts.
There is no purchase necessary to enter.
The prize draw opens at 12:01 am BST on 01st July 2017 and closes at 11:59 pm BST on 16th July 2017. Any entries received outside these specified times and dates will not be eligible for entry into the competition.
The prize draw is open to anyone aged 16 or over in the UK except employees of the Company, their families, or anyone professionally connected to the competition either themselves or through their families. If the winner is under 18 years of age, the winner will be asked to have his or her guardian complete waivers, consent forms and/or other documentation as prerequisite for being awarded the prize.
Only one entry per person allowed. Second or subsequent entries will be disqualified. Entries will not be accepted via agents, third parties or in bulk.
The Company is not responsible for contacting or forwarding prizes to entrants who provide unclear or incomplete information or for entries lost, misdirected, delayed or destroyed.
The Company reserves the right to alter the prizes or cancel the prize draw without notice. No cash alternatives to prizes will be provided.
The winner's name will be published on the Virago Facebook, Twitter and Instagram pages on the 16th July, and will be contacted via email to arrange delivery of their prize.
The Company will make available the name and county of the winner to anyone who requests this information by writing to the following address Little, Brown Book Group, 50 Victoria Embankment, London, EC4Y ODZ
The email addresses of entrants may be shared with companies within the Hachette group of companies but will not be shared with other companies outside the Hachette group. It will be used by the Hachette companies to send you news about books, products and promotions. You will be given the option of opting out in those emails if you don't want to receive any further news.
By entering the prize draw you agree to be bound by these terms and conditions.
This competition is being organised by Little, Brown Book Group, 50 Victoria Embankment, London, EC4Y ODZ.
These terms and conditions and any disputes or claims (including non-contractual disputes or claims) arising out of these terms and Conditions shall be governed and construed in accordance with the laws of England, whose courts shall have exclusive jurisdiction.