Two Trees Make a Forest by Jessica J. Lee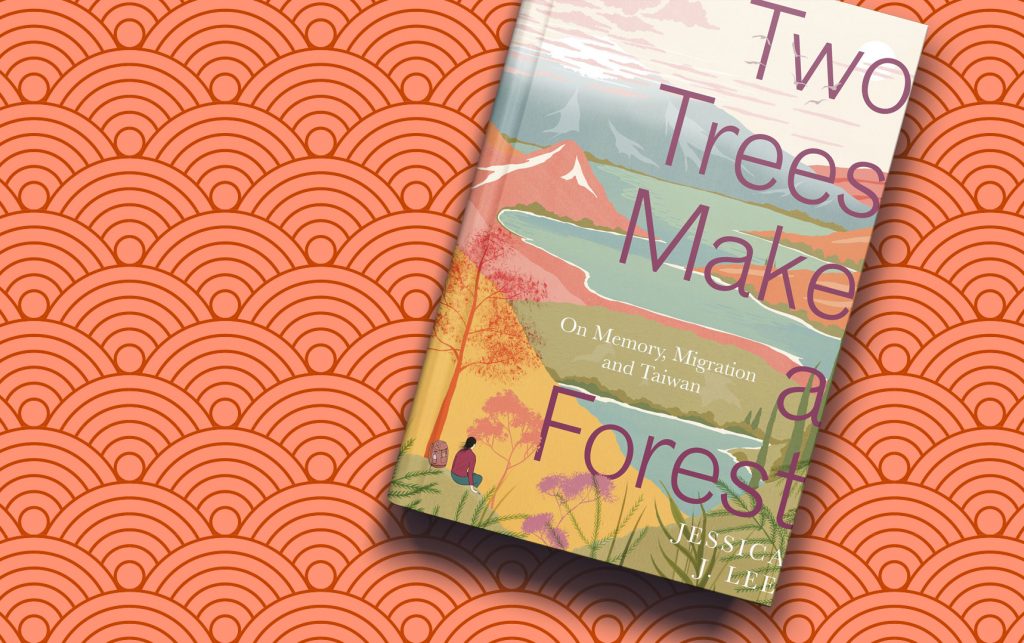 We are delighted to share the beautiful cover for Jessica J. Lee's new book, Two Trees Make a Forest: On Memory, Migration and Taiwan.
Part-nature writing, part-biography and beautifully written, Two Trees Make a Forest traces the natural and human stories that shaped an island and a family. Jessica is the author of Turning: Lessons from Swimming Berlin's Lakes, you can expect Two Tress Make a Forest to carry the same sublime, poetic writing and a real sense of place.
A note from Jessica:
In 2016, in the weeks after my grandmother died, my mother called to tell me she had discovered a letter written by my grandfather before he lost his memory to Alzheimer's. It was a memoir of his life. He had died in Taiwan a decade earlier, but his words revealed more of his life to me than I had ever known: from his childhood in mainland China, to his years as a pilot with the Flying Tigers, and his life in Taiwan. The discovery of the letter came at exactly the right time for me: I had moved from Canada to the U.K. to Germany, and felt more detached than ever from my family's past in Taiwan. A year after finding it, I ventured there, intent on reconnecting through the languages I best understood: through nature and place, and my often shoddy Mandarin! Two Trees Make a Forest is a record of that and other journeys – up Taiwan's mountains, along ruptured coastlines, through thick-growing forests where island plants have adapted in isolation from their distant relatives. It traces the story of my family from China to Taiwan to Canada, but offers a story of place and migration much vaster than us. It is a story told through a disrupted landscape, amidst fissures in language, memory, and history.


Harriet Lee-Merrion's cover art captures so much of how I felt while writing this book: glancing out over a vast landscape, feeling small but hopeful in the landscape my family called home. I'm so looking forward to sharing this story with readers.
I have learned many words for 'island': isle, atoll, eyot, islet, or skerry. They exist in archipelagos or alone, and always, by definition, I have understood them by their relation to water. But the Chinese word for island knows nothing of water. For a civilisation grown inland from the sea, the vastness of mountains was a better analogue: (dao, 'island') built from the relationship between earth and sky.

Between tectonic plates and conflicting cultures, Taiwan is an island of extremes: high mountains, exposed flatlands, thick forests. After unearthing a hidden memoir of her grandfather's life, written on the cusp of his total memory loss, Jessica J Lee hunts his story, in parallel with exploring Taiwan, hoping to understand the quakes that brought her family from China, to Taiwan and Canada, and the ways in which our human stories are interlaced with geographical forces. Part-nature writing, part-biography, Two Trees Make a Forest traces the natural and human stories that shaped an island and a family.