Ten Classics that Broke the Mould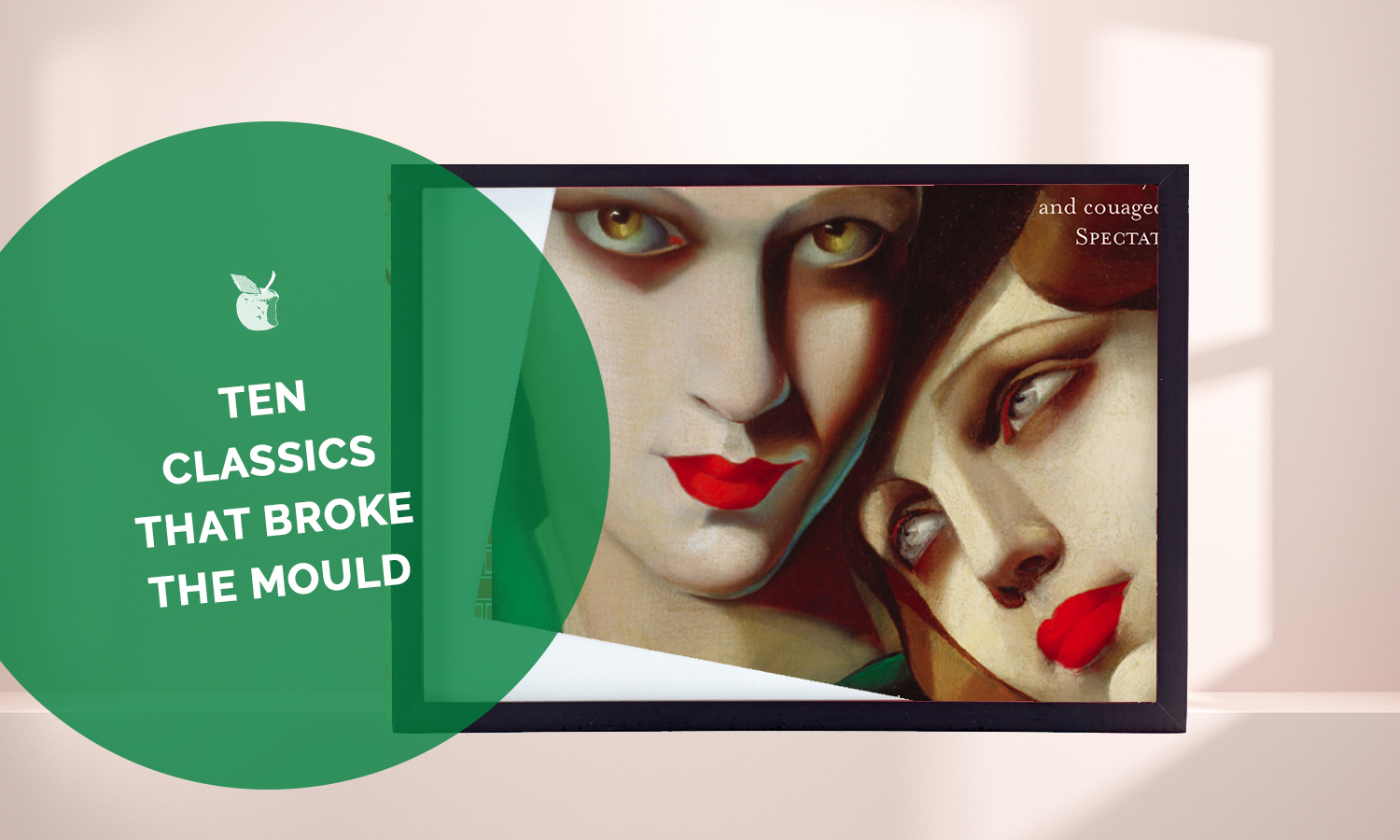 The power of the written word to influence cultural rhetoric is evident in these ten brilliant classics that broke the mould. Be inspired by these incredible stories and authors:
Banned on publication in 1928, this groundbreaking novel went on to become a classic bestseller for its powerful depiction of love between women.
In a crumbling Harlem tenement, Lutie Johnson is determined to build a new life for herself and her eight-year-old boy, Bub. This reckoning between Black women and the American Dream was an instant bestseller and the first novel by an African-American woman to sell more than a million copies.
When Janet Frame's doctor suggested that she write about her traumatic experiences in mental institutions in order to free herself from them, the result was Faces in the Water, a powerful and poignant novel and one of the most impressive accounts of madness to be found in literature.
'No novel about any black woman could ever be the same after this'- Toni Morrison
Blues singer Ursa Corregidora is charged by her mother and grandmother with 'making generations' to bear witness to the abuse embodied in the family name: the slave master who fathered them. Upon publication in 1975, Corregidora was hailed as a masterpiece by James Baldwin, Maya Angelou and John Updike.
A landmark in feminist literature, The Women's Room is a biting social commentary of a world gone silently haywire. Written in the 1970s but with profound resonance today, this is a modern allegory that offers piercing insight into the social norms accepted blindly and revered so completely.
First published in 1892, this perfect novel portrays with chilling power the powerlessness of women within Victorian marriage. An important early work of feminist literature for its illustration of the attitudes towards mental and physical health of women in the 19th century, it remains a shocking read for anyone discovering it for the first time.
First published in 1953, The Charioteer is a tender, intelligent coming-of-age novel and a bold, unapologetic portrayal of homosexuality that stands with Gore Vidal's The City and the Pillar and James Baldwin's Giovanni's Room as a landmark work in gay literature.
Much like Anna Seghers's The Seventh Cross, her novel Transit demonstrates a level of social insight that feels only achievable with hindsight. But, like The Seventh Cross, Transit was written in the time and place in question – Marseille 1942. Described as Casablanca as written by Kafka, Transit is an existential literary thriller that explores the plight of the exile with compassion and insight.
The classic that started it all – Frost in May is the first title published on the Virago Modern Classics list in 1978. White explores the attractions of a romanticised Catholicism for a young girl while condemning the school's absolutist and punitive culture – exploring the rituals of power and how they are used to control the young.
When this volume was first published in 1988, it was hailed as a vital piece of lost lesbian history. The editor, Helena Whitbread, had spent years painstakingly transcribing Lister's elaborately coded 'crypthand', which allowed her to record her life in intimate,  explicit detail. Anne Lister defied the role of nineteenth-century womanhood: she was bold, fiercely independent, a landowner, industrialist, traveller and lesbian – a woman who lived her life on her own terms.