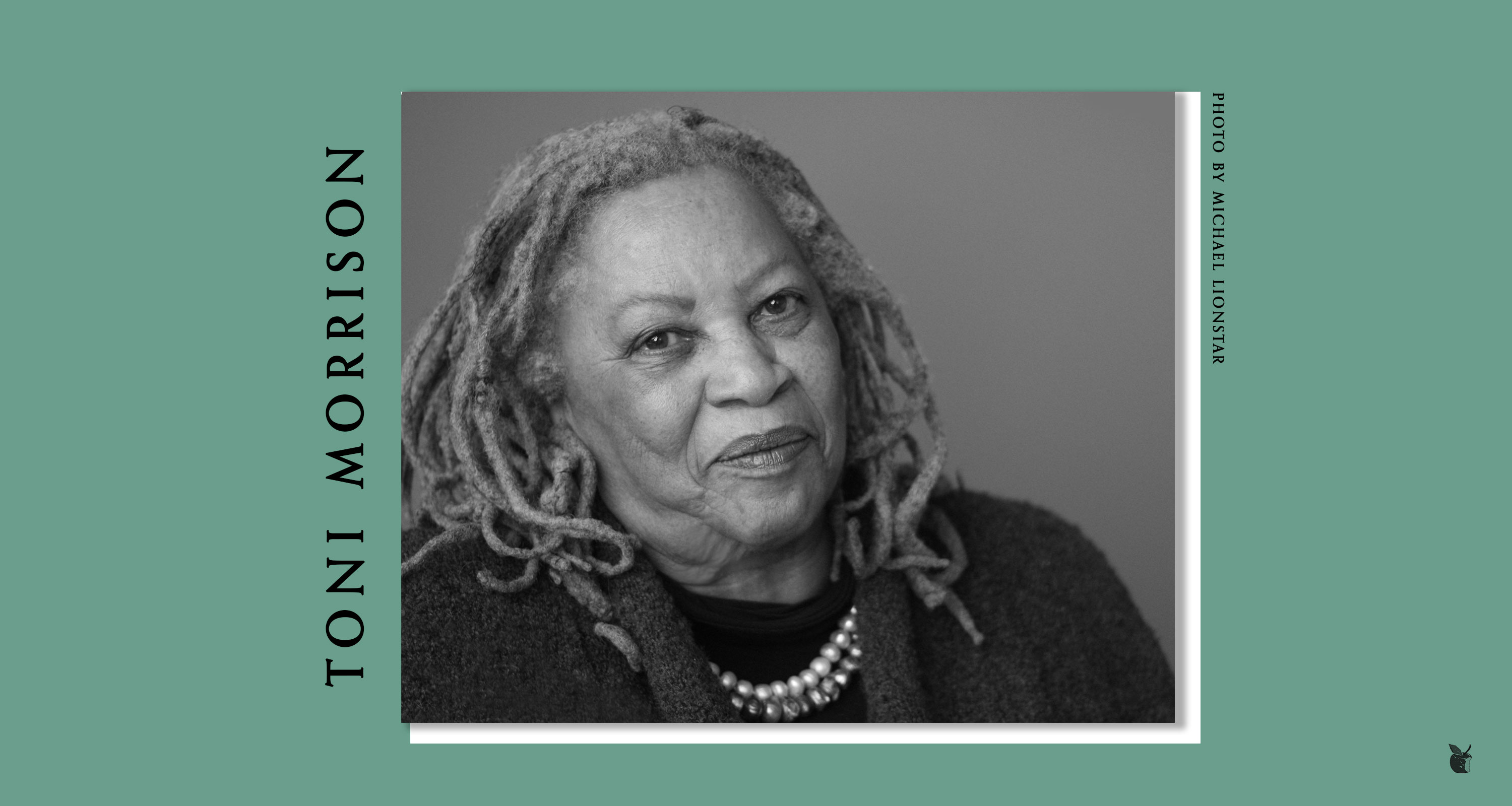 This October, in honour of Black History Month, Virago is celebrating Black women in publishing.
Toni Morrison won the Nobel Prize in Literature in 1993, in recognition of the 'visionary force and poetic import' of her writing. She was the first African-American woman to do so. Millions of people around the world have read her ground-breaking novels, from The Bluest Eye to Beloved. But her work as an editor and publisher isn't as widely known – though it was hugely influential on literature and the publishing world.
From the 1960s to the 1980s, Morrison worked as an editor at Random House in New York, specialising in publishing Black writers. She was the first African American woman editor ever to work at the company. For Morrison, editing and publishing was a form of activism. Describing her role there, she said, 'There was a lot of activity going on, a lot of activism, and I thought, "I will publish these voices instead of marching." I thought it was my responsibility to publish African American and African writers who would otherwise not be published or not be published well, or edited well'. She published writers including Gayl Jones, Toni Cade Bambara, Angela Davis and Muhammad Ali – all authors who proved that there could be a large audience and critical success for books by Black writers.
In an interview with the Paris Review, Morrison was asked about the importance of editors, and she said, 'The good [editors] make all the difference. It is like a priest or a psychiatrist; if you get the wrong one, then you are better off alone. But there are editors so rare and so important that they are worth searching for, and you always know when you have one'. What was it like to be edited by Morrison herself? Angela Davis described how Morrison worked with her on her autobiography and it sounds like Morrison was perfectly attuned to Davis's priorities and wishes: 'Toni Morrison persuaded me that I could write it the way I wanted to; it could be the story not only of my life but of the movement in which I had become involved'. For Davis, and I'm sure for her other authors, Morrison was the editor who made all the difference.
Morrison was particularly passionate about Black writers writing for Black readers. She described the situation when she began as an editor like this: 'We've had the first rush of black entertainment, where blacks were writing for whites, and whites were encouraging this kind of self-flagellation. Now we can get down to the craft of writing, where black people are talking to black people'. As an editor, she was thinking not just about writers who had been excluded from the mainstream literary world but also readers who been ignored by mainstream publishers. And of course she is still an inspiration to editors and publishers now.
Morrison was also interested in the ways in which language itself can challenge prejudice. In the Paris Review interview, Morrison is asked, 'how do [Black writers] write in a world dominated by and informed by their relationship to a white culture?' She responds, 'By trying to alter language, simply to free it up, not to repress it or confine it, but to open it up. Tease it. Blast its racist straitjacket.' This was what she sought, both as a writer and a publisher.
Further reading:
An interview in the Paris Review
A tribute to Toni Morrison as an editor
Toni Morrison as remembered by Fran Lebowitz
Toni Morrison and Angela Davis in conversation
A few of the influential books which Toni Morrison edited:
Corregidora by Gayl Jones (first published in 1975; published as a Virago Modern Classic in 2019
Angela Davis: An Autobiography by Angela Davis (1974)
Those Bones Are Not My Child by Toni Cade Bambara (1999)