Notes on Resilience by Sonia Purnell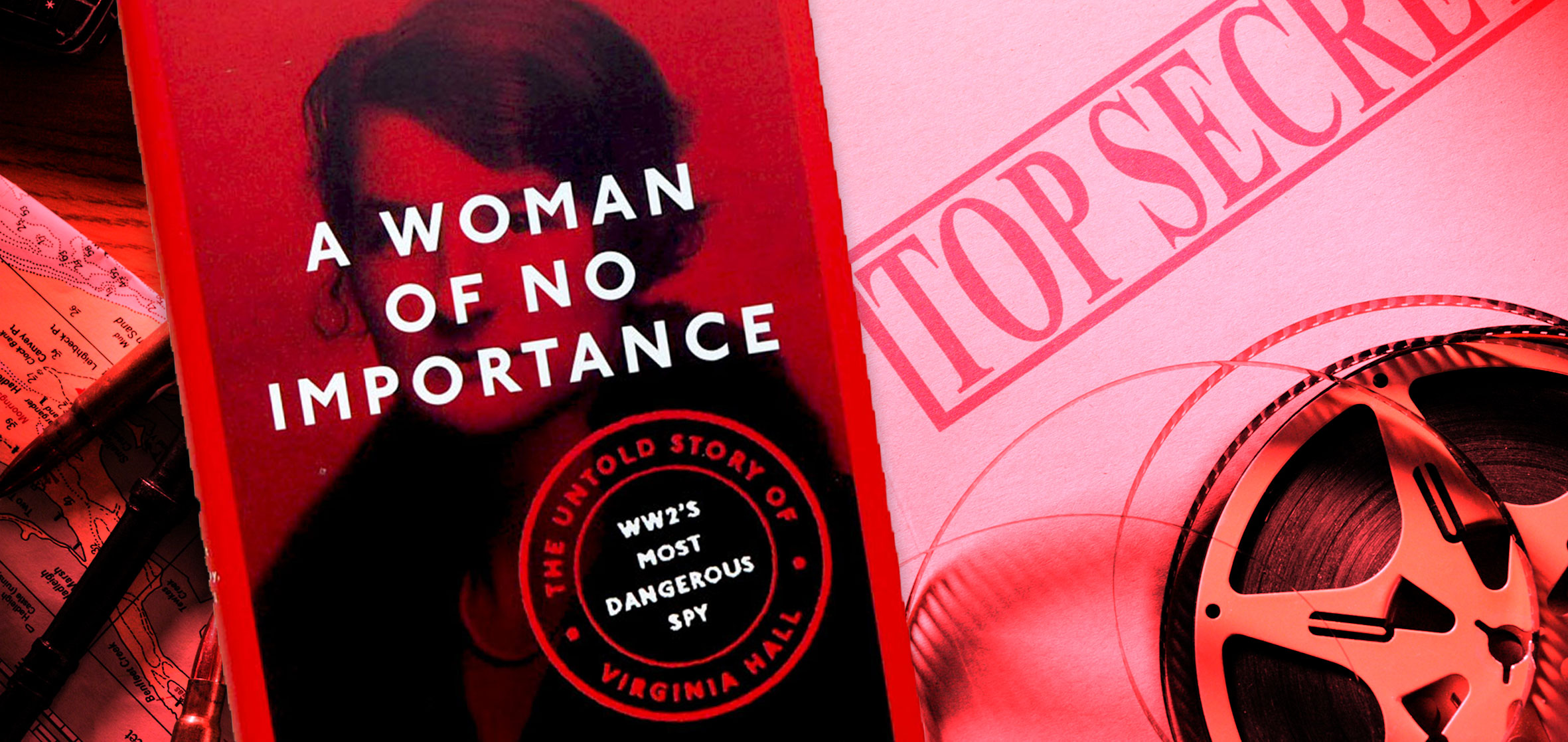 They are the golden moments of a writer's life: when readers reveal that your book has helped them in a time of fear, distress or exhaustion. Consider, then, how poignant it was for me to hear that an emergency doctor in a Coronavirus-ravaged hospital found inspiration from Virginia Hall as she read my book A Woman of No Importance in the rare moments she had to herself between shifts.
At first sight there appears to be little in common between a highly-trained twenty-first century clinician in the digital age and the learn-it-on-the-job exploits of a disabled female spy of the 1940s. But leaders across the world, seeking to rally their people to unite against a common threat, have themselves compared the fight against COVID-19 to waging a war. This time the enemy is neither human nor visible but obviously deadly all the same. Defeating it will take all our courage, ingenuity and energy – but perhaps most of all resilience – like it did for Virginia when she faced her foe in the Second World War as a largely untrained secret agent in France.
Virginia had lost her left leg in a hunting accident before the war – at age twenty-seven – however she was determined from the start not to let her misfortune hold her back. But not even she could have foreseen the role she played in fanning the flames of the French Resistance, inspiring it to rise up against the Nazi occupiers and help return freedom to the homeland. Part of her job was to persuade, inform and urge people to become the best versions of themselves, to overcome fear and even prejudice to act for the good of all. Her weapons were not ventilators and the much-hoped-for vaccines of today's doctors and scientists but explosives and guns. For everyone, though, now and then, resilience is surely the key.
Virginia endured many setbacks, not least lack of recognition or support from her superiors, but she had a drive and a persistence that saw her through. She never gave up, even when the odds were stacked against her.
Previously a secretary denied promotion because of her gender and disability despite her obvious qualifications and talents, Virginia was one who rose to meet an extraordinary challenge. She avoided capture by the Nazi Gestapo for three long years, sprung numerous fellow agents from jail, collected vital intelligence and finally emerged victorious as a partisan leader helping to liberate whole swathes of France without the help of a single professional soldier. Until very recently, her valour and persistence were barely known and might have disappeared into the mists of history altogether. Now, a whole new set of heroes are emerging on the wards of hospitals, today's deadly frontline, and they too should be paid tribute and never forgotten. In the meantime, I just hope Virginia continues to inspire others just as she has done for me.
'A METICULOUS HISTORY THAT READS LIKE A THRILLER' BEN MACINTYRE, TEN BEST BOOKS TO READ ABOUT WORLD WAR II

An astounding story of heroism, spycraft, resistance and personal triumph over shocking adversity.

'A rousing tale of derring-do' THE TIMES * 'Riveting' MICK HERRON * 'Superb' IRISH TIMES

THE NEW YORK TIMES BESTSELLER

In September 1941, a young American woman strides up the steps of a hotel in Lyon, Vichy France. Her papers say she is a journalist. Her wooden leg is disguised by a determined gait and a distracting beauty. She is there to spark the resistance.

By 1942 Virginia Hall was the Gestapo's most urgent target, having infiltrated Vichy command, trained civilians in guerrilla warfare and sprung soldiers from Nazi prison camps. The first woman to go undercover for British SOE, her intelligence changed the course of the war - but her fight was still not over.

This is a spy history like no other, telling the story of the hunting accident that disabled her, the discrimination she fought and the secret life that helped her triumph over shocking adversity.

'A cracking story about an extraordinarily brave woman' TELEGRAPH

'Gripping ... superb ... a rounded portrait of a complicated, resourceful, determined and above all brave woman' IRISH TIMES

WINNER of the PLUTARCH AWARD FOR BEST BIOGRAPHY