Christmas Reads for your Viragos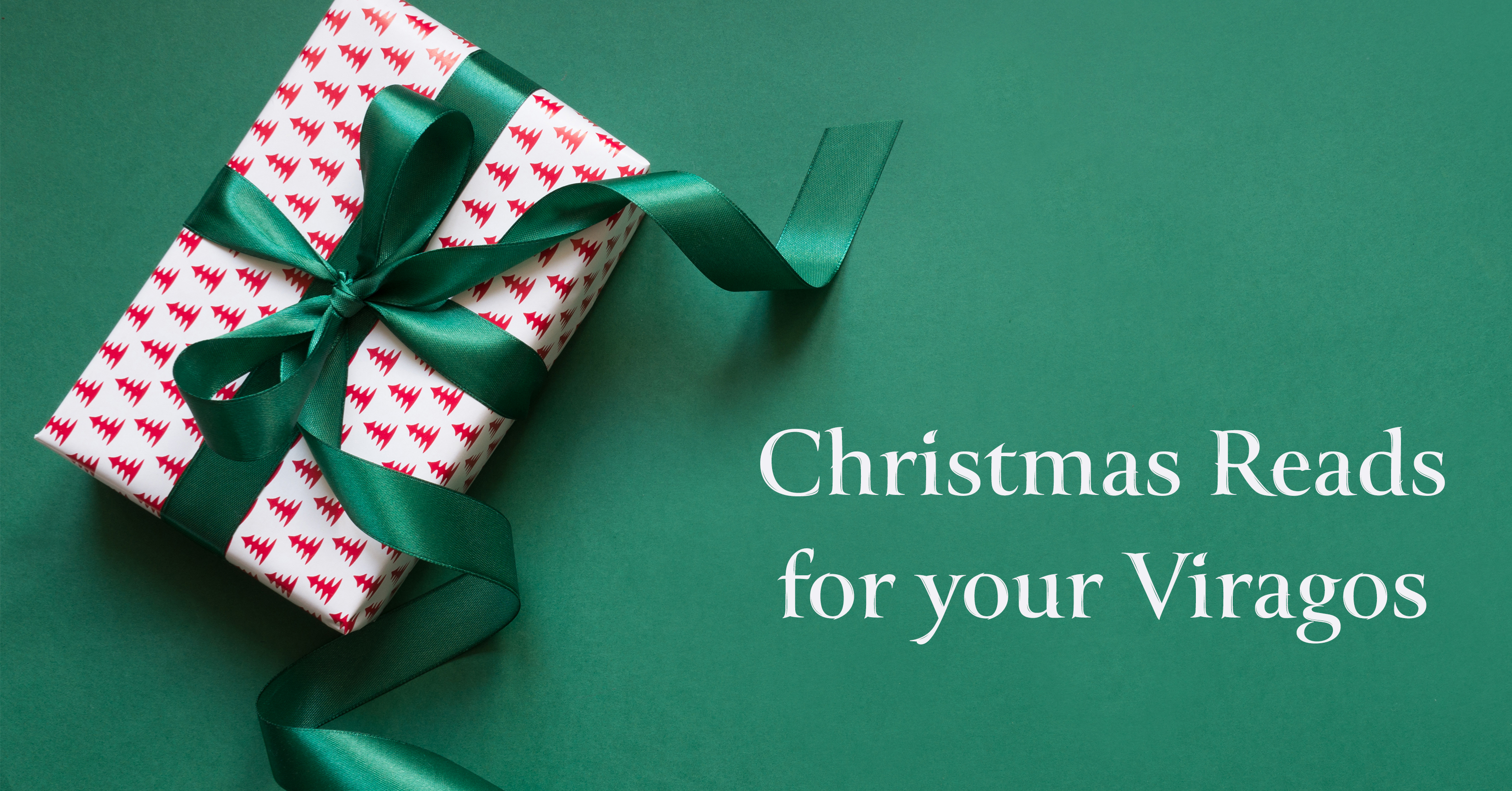 Shop for the fierce viragos in your life this Christmas with our handy Christmas shopping list! If you're scratching your head about what to get for your youngest sister, or you can't decide what to pick for Gran, then we've got you covered.
virago
/vɪˈrɑːɡəʊ,vɪˈreɪɡəʊ/
noun: virago; plural noun: viragoes; plural noun: viragos
Virago means 'heroic war-like woman', or, as the thesaurus has it a particular kind of woman: biddy, bitch, dragon, fire-eater, fury, harpy, harridan, hussy, muckraker, scold, she-devil, siren, spitfire, termagant, tigress, vituperator, vixen, wench.
MUM
Between the Stops: The View of My Life from the Top of the Number 12 Bus
by Sandi Toksvig
Delight your mum this Christmas with this memoir from Sandi Toksvig. A funny and moving trip through memories, musings and the many delights on the Number 12 route, Between the Stops is also an inspiration to us all to get off our phones, look up and to talk to each other because as Sandi says: 'some of the greatest trips lie on our own doorstep'.
This long-awaited memoir from one of Britain's best-loved celebrities - a writer, broadcaster, activist, comic on stage, screen and radio for nearly forty years, presenter of QI and Great British Bake Off star - is an autobiography with a difference: as only Sandi Toksvig can tell it.
GRANNY
A View of the Harbour
by Elizabeth Taylor
Beautiful divorcee Tory is secretly involved with her neighbour, Robert, while his wife Beth, Tory's best friend, is consumed by the worlds she creates in her novels, oblivious to the relationship developing next door. Their daughter Prudence is aware, however, and is appalled by the treachery she observes. Mrs Bracey, an invalid whose grasp on life is slipping, forever peers from her window, constantly prodding her daughters for news of the outside world. And Lily Wilson, a lonely young widow, is frightened of her own home. Into their lives steps Bertram, a retired naval officer with the unfortunate capacity to inflict lasting damage while trying to do good.
An unforgettable picture of love, loss and the keeping up of appearances by an author who is increasingly recognised as one of the best British writers of the 20th century.
SISTER
How to Start a Revolution
by Lauren Duca
 in How to Start a Revolution, Duca explores the post-Trump political awakening and reimagines what an equitable democracy would look like, while providing smart and practical advice for how to challenge the status quo.
Combining extensive research and first person reporting, Duca tracks her generation's shift from political alienation to political participation. She also draws on her own story as a young woman catapulted to the front lines of the political conversation (all while figuring out how the hell to deal with her Trump-supporting parents).
GIRLFRIEND
The Last of Her Kind
by Sigrid Nunez
Ann Drayton and Georgette George meet as college roommates in New York in 1968. Ann, who comes from a wealthy family, is brilliant and idealistic. Georgette, who has grown up in poverty, is mystified by Ann's romanticization of the underprivileged class, which Georgette is hoping college will enable her to escape. An intense and difficult friendship is born. Years after a fight ends their friendship, Ann is convicted of murder. As Georgette struggles to understand what has happened, she is led back to their shared history and to an examination of the revolutionary era in which the two women came of age.
The paths of two women from different walks of life intersect amid counterculture of the 1960s in this haunting and provocative novel from the National Book Award-winning author of The Friend
DAUGHTER
Equal: A Story of Women, Pay and the BBC
by Carrie Gracie
Equal is the inside story of how award-winning journalist Carrie Gracie challenged unequal pay at the BBC, alongside a wider investigation into why men and women are still paid unequally. It's a book that will open your eyes, fix your resolve and give you the tools to act – and act now.
Merry Christmas from Virago!