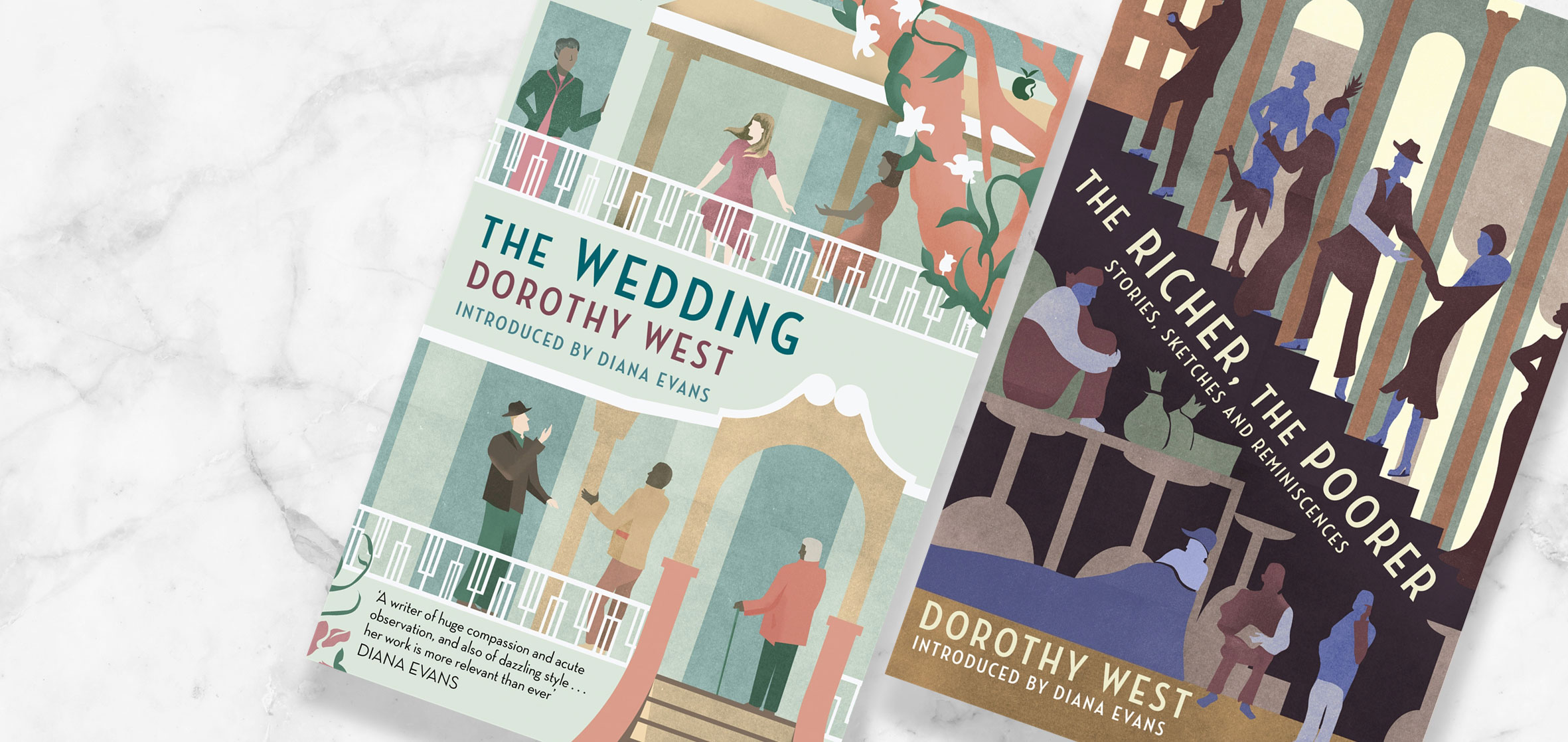 Discover Dorothy West
This August we published Dorothy West's The Wedding and The Richer, The Poorer, with a wonderful new introduction by Diana Evans, author of Ordinary People.
'A writer of huge compassion and acute observation, and also of dazzling style . . .
Her work is more relevant than ever'
Diana Evans
Arriving in New York in the 1920s from her respectable middle-class upbringing in Boston, Dorothy West quickly became involved in the artistic explosion that was the Harlem Renaissance movement, of which she was the youngest member and a leading light. She was friends with Langston Hughes, who called her 'The Kid'; flatmate of Zora Neale Hurston, to whom she was 'little sister'; and part of the original cast of Gershwin's Porgy and Bess.
West's literary career spanned eight decades: she wrote novels, short stories and founded the literary magazines Challenge and New Challenge. Her first novel, The Living is Easy, was published to acclaim in 1948, but her writing, which often explored the conflicts and aspirations of middle-class (rather than poor) black Americans, fell out of favour. It wasn't until nearly half a century later, at the age of eighty-seven, that she was to publish her second and most famous novel, The Wedding. It is dedicated to her editor, Jacqueline Kennedy Onassis, who encouraged West to write it, but sadly never lived to see it published: 'Though there was never such a mismatched pair in appearance, we were perfect partners.' The following year, The Richer, The Poorer, a selection of a lifetime's writing – essays, reminiscences and short stories, was published.
After decades of being unknown, Dorothy West was again in the limelight: Oprah Winfrey adapted The Wedding for screen and at her 90th birthday party Hillary Clinton called West 'a national treasure'. Now we are publishing this incredible writer for a new generation of readers.
Read more about Dorothy West in this superb article in The Paris Review.
'A writer of huge compassion and acute observation, and also of dazzling style . . . Her work is more relevant than ever' DIANA EVANS

An incredible collection of writing - both essays and short stories - spanning the long career of Dorothy West. Includes a new introduction by Diana Evans.

'West's work is timelessly cinematic, with painterly visual descriptions and pitch-perfect dialogue that ranges across class, region, race, age, and gender' Emma Garman, Paris Review

The stories contained here are as American as jazz, and as wise and multifaceted as their writer. Dorothy West's metier is the unique crucible in which America places its black middle class, but her themes are universal: the daily misunderstandings between young and old, men and women, rich and poor that can lead to tragedy; and the ways in which bonds of family and community can bring us together, and tear us asunder.

Dorothy West's autobiographical essays explore the poles of her remarkable life - from growing up black and middle-class in Boston to her near-mythic trip to Moscow in 1933 with Langston Hughes and other Harlem Renaissance writers to life on her beloved Martha's Vineyard. They cohere into a beautiful and poignant memoir of a singular American life, a memoir that communicates with her short stories in a host of fertile ways. Taken as a whole, The Richer, The Poorer is a triumphant celebration of the long life and work of one of America's genuine treasures.