Their Eyes Were Watching God by Zora Neale Hurston | VMC40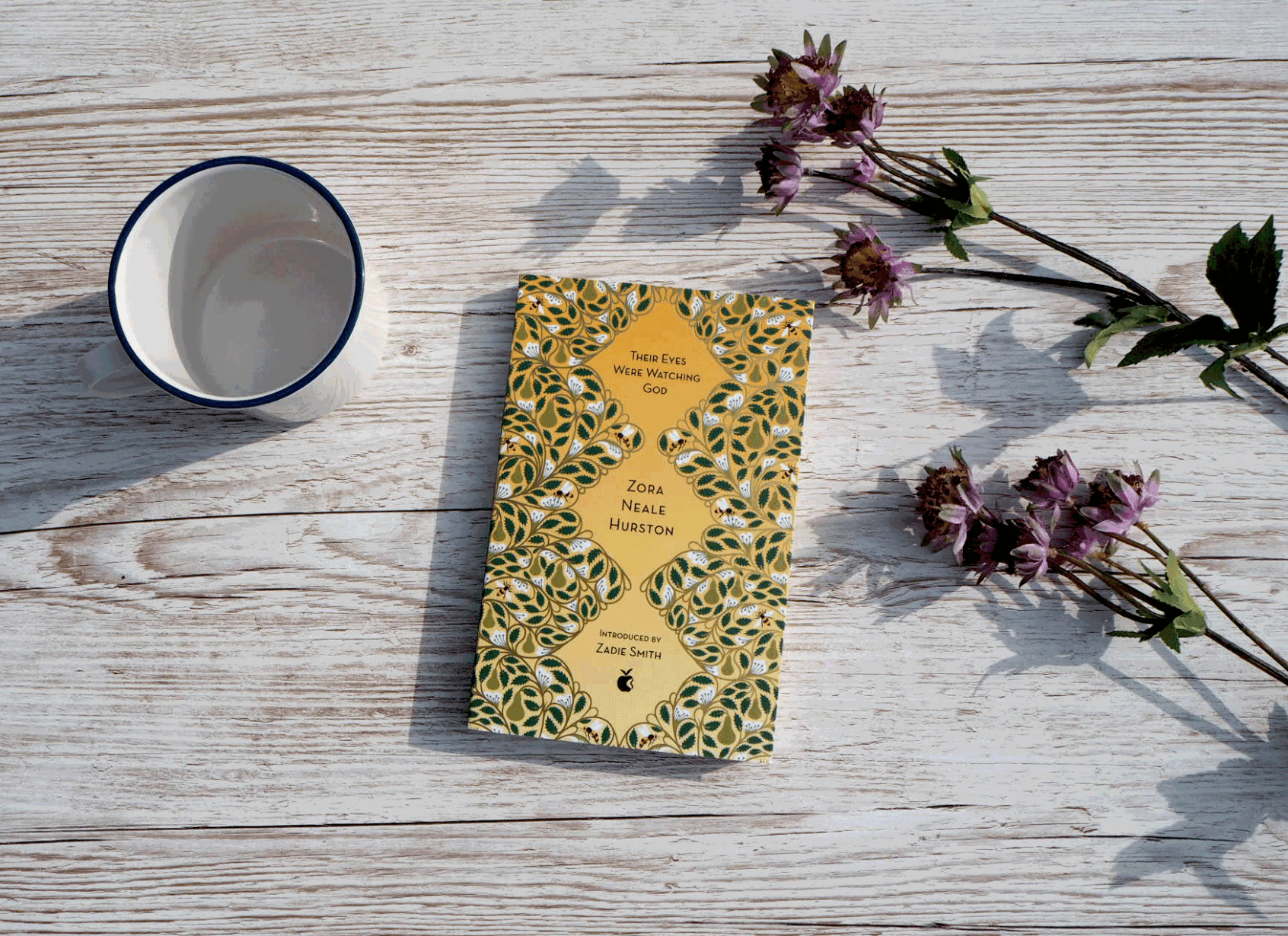 As part of our Virago Modern Classics 40th anniversary celebrations, the Virago team have each chosen a favourite title from the #VMC40 series. Each month, we will introduce the book and share with you why we love it.
This September our #VMC40 book of the month is Their Eyes Were Watching God by Zora Neale Hurston
---
Their Eyes Were Watching God
By Zora Neale Hurston
"There are years that ask questions and years that answer."
Under 'a blossoming pear tree' in West Florida, sixteen-year-old Janie Mae Crawford dreams of a world that will answer all her questions. But after catching her kissing shiftless Johnny Taylor her grandmother, who has raised her from birth, arranges Janie's marriage to an older local farmer. So begins Janie's journey toward herself and toward the farthest horizon open to her.
The brilliance of Their Eyes Were Watching God is Hurston's transformation of one woman's journey through life, into a bigger story of power, independence and a woman's place in the world. We follow Janie's story through a series of extended flashbacks, separated into three major periods corresponding to her three marriages, to very different men. Her narrative explores these relationships and how they shaped her into a sharp and fiercely independent woman who must navigate the pressures placed on her as a black woman in the south.
The book is often celebrated for Hurston's language, particularly the authentic use of rural southern black dialect. Long passages of conversation celebrate the rich voices of Janie's world and offer the reader a real insight into the characters. It is a book whose prose are poetic, melting like butter on your tongue, but this poetic style serves a purpose bigger than style, it is a gift to the reader that allows you to feel every high and low in all its raw and rich glory.
A deeply soulful novel, Their Eyes Were Watching God is ultimately a story of self-discovery: we follow Janie on her quest to find a voice, through all the trauma and triumph such a quest entails, and I absolutely love it.
Madeleine Hall, Senior Digital Marketing Manager

"Janie's first dream was dead, so she became a woman."
Reading Group Questions:
In what ways does Janie conform to or diverge from the assumptions that underlie the men's attitudes toward women? How would you explain Hurston's depiction of violence toward women?
Why is Janie initially attracted to Jody? Why does this attraction fade?
In her marriage to Jody, Janie is dominated by his power. At several points, however, it is obvious that he feels threatened by her. Why does Jody need to be in control of everyone around him? How does Janie threaten Jody and his sense of control?
Discuss the effect of Hurston's narrative technique of alternating between highly figurative narration and colloquial dialogue.
To what extent does Janie acquire her own voice and the ability to shape her own life?
"Now, women forget all those things they don't want to remember, and remember everything they don't want to forget. The dream is the truth. Then they act and do things accordingly."
Further reading/listening/watching:
Solange Knowles on Zora Neale Hurston: http://www.bbc.co.uk/programmes/p050f26w
R4 Seriously: http://www.bbc.co.uk/programmes/articles/4SYxTvQjwY4ydZqbNcFPMby/the-death-and-rebirth-of-zora-neale-hurston
7 Things You Might Not Know about Their Eyes Were Watching God: http://mentalfloss.com/article/504599/7-things-you-might-not-know-about-their-eyes-were-watching-god
"She saw a dust-bearing bee sink into the sanctum of a bloom; the thousand sister-calyxes arch to meet the love embrace and the ecstatic shiver of the tree from root to tiniest branch creaming in every blossom and frothing with delight. So this was a marriage! She has been summoned to behold a revelation."