Win Two Tickets to the Frida Kahlo Exhibition at the V&A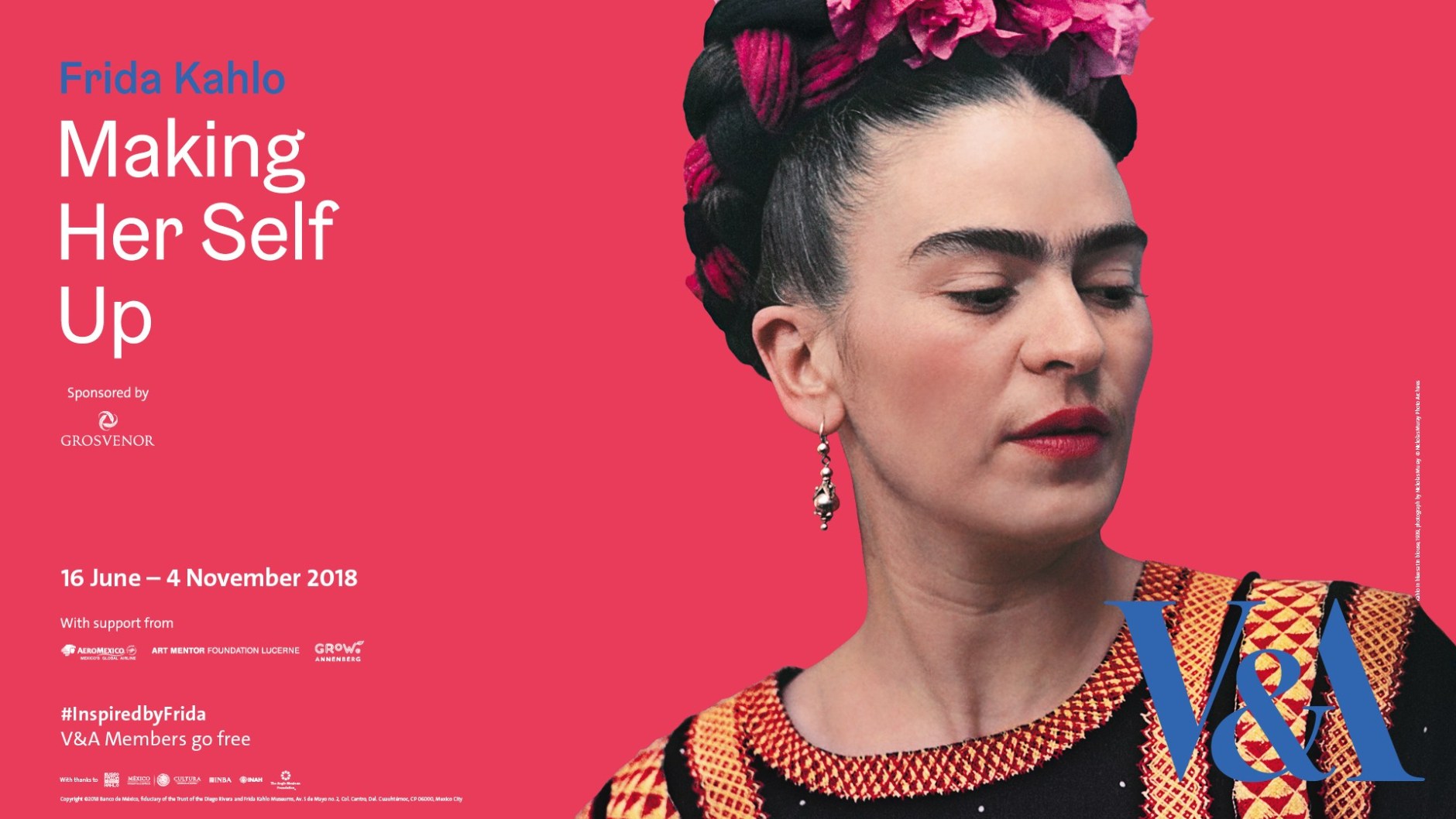 THIS COMPETITION IS NOW CLOSED
Making Her Self Up: Frida Kahlo
In celebration of the release of You are Always With Me: Letters to Mama we are giving you the chance to win two tickets to the V&A exhibition Frida Kahlo: Making Her Self Up.
We have a pair of tickets and a copy of You are Always With Me to giveaway. The competition opens at 12pm Thursday 6th September and closes on Monday 17th September. The lucky winner will be able to attend the exhibition anytime before 10th October.
You are Always With Me: Letters to Mama delves into the open, honest and sometimes fraught relationship Kahlo had with her beloved mother: Matilde Calderon Kahlo.
Frida Kahlo is regarded as one of Mexico's greatest painters: her extraordinary personal style, her tragic story, her relationship with Diego Rivera (the more famous painter in their day) alongside her passionate paintings have made her a cult figure since she died over sixty years ago.
But beyond the familiar images there is a private story about a daughter who confided in her beloved mama, Matilde Calderon Kahlo. Until now Frida's handwritten letters have only been available to scholars – and recently in Spanish in a book that appeared in 2016. Now for the first time we have over fifty of these letters in English.
And what a treasure. Funny, observant and honest, they chart Kahlo's relationship with her mother; a relationship that was sometimes fraught – as with most mother and daughters – but was always alive and honest. They begin in 1923 when Kahlo was sixteen and continue until the death of her mother in 1932. These letters tell us about Kahlo's anxieties, her feelings about her husband and friends and above all reveal the marvellous, critical painter's eye in her description of people and places from Mexico, San Francisco and New York.
Frida Kahlo: Making Her Self Up
Sponsored by Grosvenor Britain & Ireland
Following Frida Kahlo's death, Diego Rivera, Kahlo's husband, the renowned Mexican muralist, sealed her possessions in the Blue House in Mexico City, where Kahlo was born, lived and died. Fifty years later these cupboards were opened and found to contain an extraordinary collection, including her distinctive, colourful Tehuana outfits medical corsets, jewellery, accessories, photographs and letters, offering a fresh perspective on her extraordinary life story.
We reunite, items discovered in the Blue House with key self-portraits, and photographs that show Kahlo wearing many of the clothes on display.
Showcasing the personal items found in the discovery, the exhibition explores Kahlo's personal life and how she styled herself. Highlight objects included in Kahlo's make-up selection include her eyebrow pencil which assisted in creating Kahlo's signature mono brow, a defining feature of her self-portraits.
Kahlo used her striking appearance as a political statement in post-revolutionary Mexico, crafting her identity to reflect her own mestizo (mixed-race) identity and allegiance to Mexican identity.
The exhibition will also explore Kahlo's Mexico and her sense of national and cultural pride following the Mexican Revolution.
#InspiredbyFrida #YouAreAlwaysWithMe