Totes for Change | #VMC40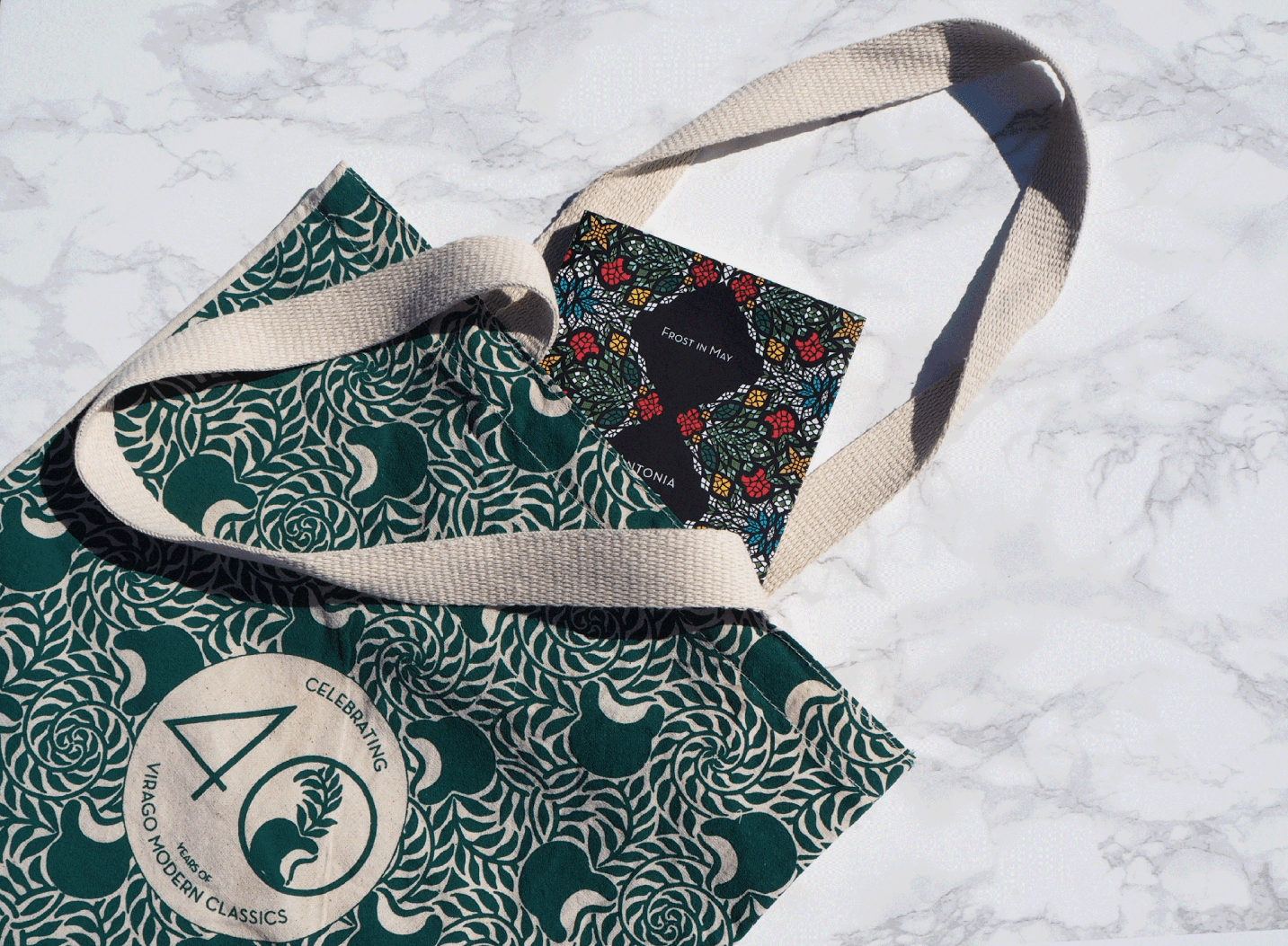 Totes for Change
---
As part of our Virago Modern Classics 40th anniversary celebrations we teamed-up with bag for life producers WBC to create a limited edition #VMC40 tote bag.
We opted to work with WBC to create these bags because of their dedication to empowering women and commitment to ethical production: all of WBC's textile based products are made from sustainable, ethically sourced materials and handcrafted by women. By working with WBC we were able to offer our support to an organisation that exists to break the cycle of poverty and give women the tools to support themselves and their families.
From WBC:
"All our Jute, Juco, cotton and canvas bags are produced in West Bengal in India where we have spent the past 4 years developing a joint venture to re-building a fully integrated production facility, which I am very pleased to say has been a real success, increasing capacity through high quality, fairly priced production of printed bags for life.  We have offices in central Kolkata with 10,000 sq. ft. of production facilities in Howrah which is on the city edge, as the city has rapidly expanded in recent years we have moved almost all production to a purpose built 50,000 sq. ft. facility in Baduria, around 90 minutes outside of Kolkata.   We employ around 400 staff with every stage of production in house, except the raw material – so we have total control of the process.
We are proud of our stringent QC procedures and ethical stance when it comes to personnel and practices.  Having recently completed the building of a 2,000 sq. ft. centre alongside the production facility, we have developed a social business venture to train local people in all areas of stitching, some of whom may be good enough to get a job in the factory but those who do not have the skills will be offered a place in the project.  The project will exist to teach marginalised people from the local community to make handicrafts and other products that we will find a route to market for.  This will give them new skills and the opportunity of work that would otherwise be unavailable to them.
Upon consultation with the Local Panchayat we concluded initially to offer the course to women who have been widowed, as this allows them to gain skills needed to get a job, earn money and afford to send their kids to school. Further discussion with the local Panchayat means that we are now working towards a community co-operative where all profits generated will be ploughed back in to further development of the cooperative with the sole aim of offering more opportunity for those of greatest need within that community.  We are financing the project by investing 5% of profits from the sale of all bags we produce.
The goal is to engender loyalty and goodwill within the community around the factory in Baduria, we want WBC to be a force of change within the region where local people have a strong desire to work and be associated with.  We believe that a healthy, fairly paid and well cared for community offers better prospective employees and ultimately a better product."
Find out more at: https://www.cocobagh.org/