Virago Modern Classic Book Club: The Vet's Daughter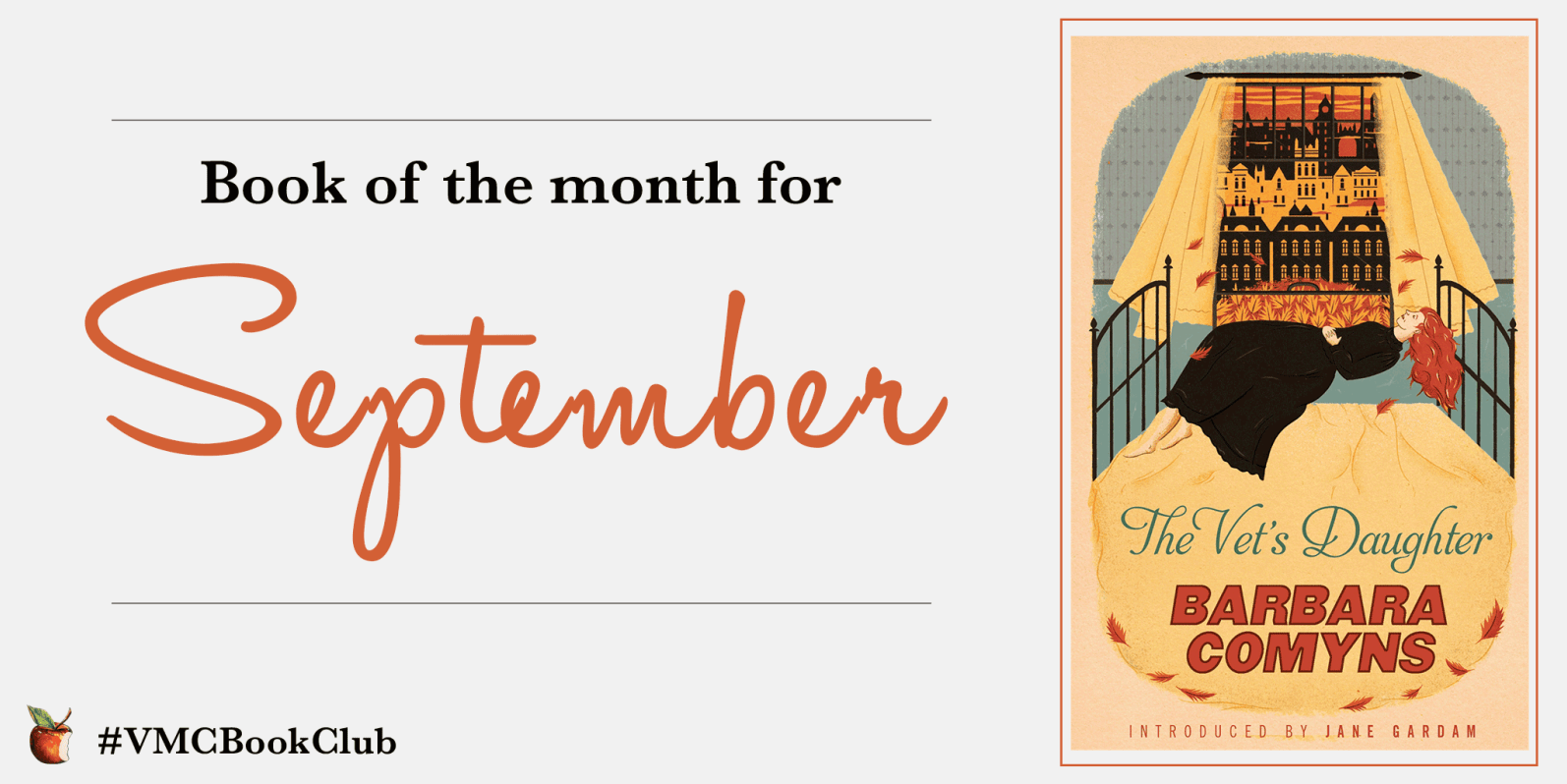 Our Book of the Month for September is a witty and touching classic: The Vet's Daughter by Barbara Comyns.
---
'A small Gothic masterpiece . . . I have read it many times, and with every re-read I marvel again at its many qualities – its darkness, its strangeness, its humour, its sadness, its startling images and twists of phrase' Sarah Waters

---
Growing up in Edwardian south London, Alice Rowlands longs for romance and excitement, for a release from a life that is dreary, restrictive and lonely. Her father, a vet, is harsh and domineering; his new girlfriend, brash and lascivious. Alice seeks refuge in memories and fantasies, in her rapturous longing for Nicholas, a handsome young sailor, and in the blossoming of what she perceives as her occult powers. A series of strange events unfolds that leads her, dressed in bridal white, to a scene of ecstatic triumph and disaster among the crowds on Clapham Common. The Vet's Daughter is a uniquely vivid, witty and touching story of love and mystery.
You can buy a copy of The Vet's Daughter in any good bookstore or online at Waterstones, The Hive and Amazon. Plus, you can enter our prize draw to win one of three copies of our beautiful Virago Modern Classics edition of The Vet's Daughter.
Click here to enter. Winners will be announced on 30th September.
Join the #VMCBookClub conversation on Virago's Facebook, Twitter and Instagram, we love to hear what you think. Plus, click here to take a peek at what we've read so far this year.