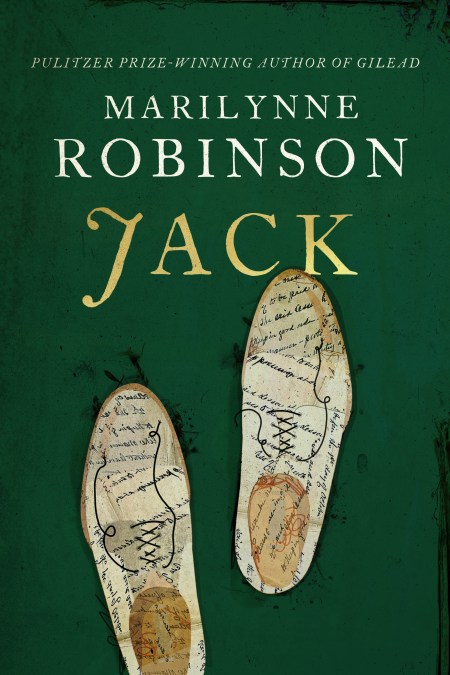 Jack
'Grace and intelligence …[her work] defines universal truths about what it means to be human' Barack Obama



Marilynne Robinson, winner of the Pulitzer Prize and the American National Humanities Medal, returns to the world of Gilead with Jack, the final in one of the great works of contemporary American fiction.



Jack tells the story of John Ames Boughton, the loved and grieved-over prodigal son of a Presbyterian minister in Gilead, Iowa, a drunkard and a ne'er-do-well. In segregated St. Louis sometime after World War II, Jack falls in love with Della Miles, an African-American high school teacher, also a preacher's child, with a discriminating mind, a generous spirit and an independent will. Their fraught, beautiful story is one of Robinson's greatest achievements.
Read More
Reviews
A sometimes tender, sometimes fraught story of interracial love in a time of trouble . . . The story flows swiftly- and without a hint of inevitability - as Robinson explores a favorite theme, 'guilt and grace met together'. An elegantly written proof of the thesis that love conquers all - but not without considerable pain
Jack Boughton has been present, even when he was painfully absent, throughout Robinson's profound saga and now he steps forward to illuminate the hidden facets of his peripatetic life of lies, thievery, bad luck, and dangerous love. Robinson's latest glorious work of metaphysical and moral inquiry, nuanced feelings, intricate imagination and exquisite sensuousness begins at night inside the locked gates of a St. Louis cemetery where Jack, an alcoholic, sarcastic and self-loathing white man living rough, encounters the woman he loves, Della Miles, who is a disciplined, poetry-loving, Black, and a devoted high school history teacher. Both are the conflicted children of preachers. Their conversation in the mortuary dark is sparring, existential, and frank, despairing and elated, a high-stakes variation on the courtship-through-conversation in Lila between Reverend Ames and the young stranger who becomes his second wife. But no such happy ending awaits Jack and Della: marriage between their races is not only scandalous but illegal. Jack tries to get right, while Della, a pillar of strength, integrity, and love, contends with her enraged family. Myriad manifestations of pain are evoked, but here, too, are beauty, humour, mystery and joy as Robinson holds us rapt with the exactitude of her perceptions and the exhilaration of her hymnal cadence, and so gracefully elucidates the complex sorrows and wonders of life and spirit.