We talk to the director and star of THE AMAZING MR BLUNDEN movie, Mark Gatiss.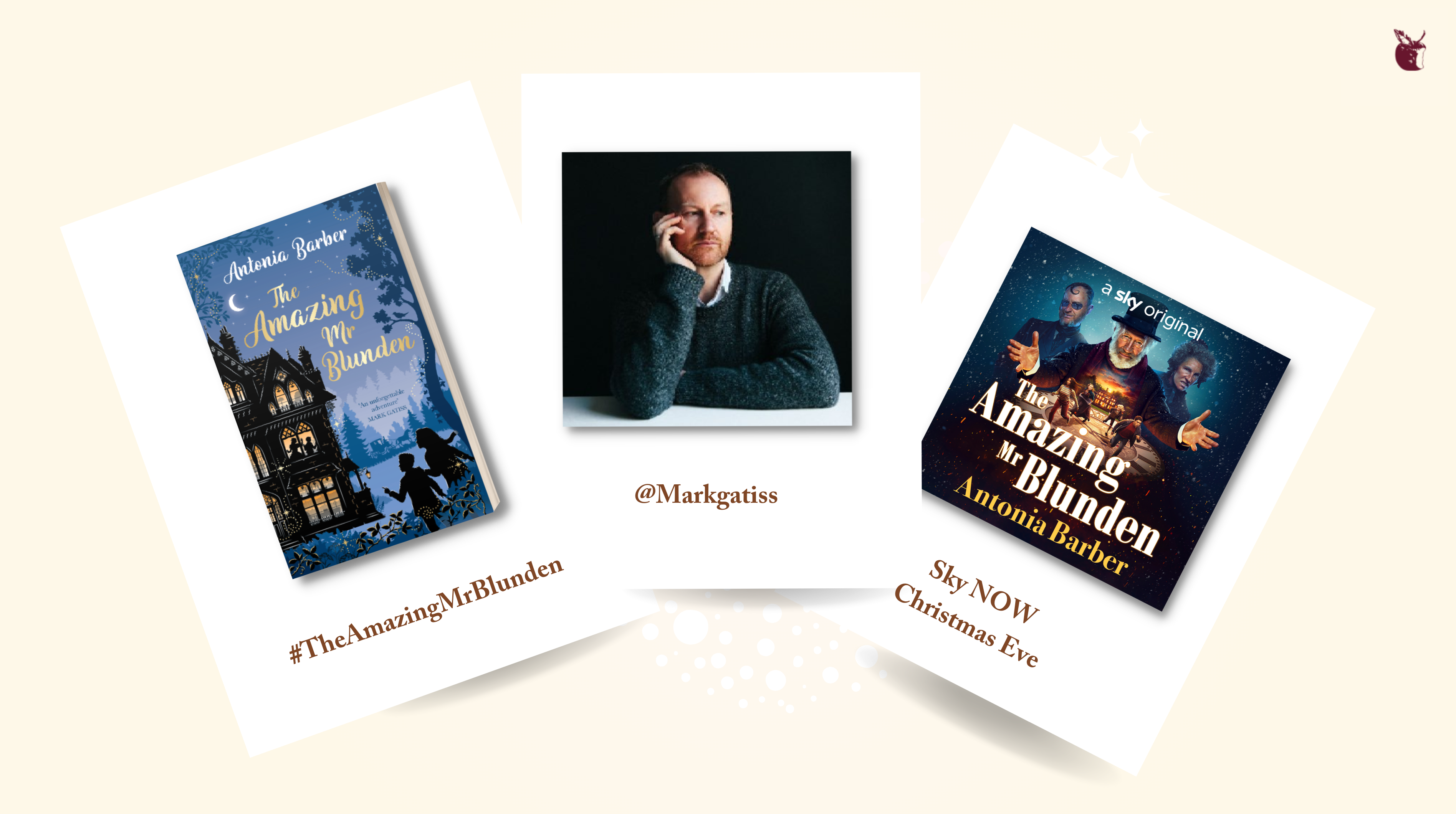 Today we are celebrating the publication of the magical children's classic The Amazing Mr Blunden by Antonia Barber, which is soon to be a Sky NOW Christmas special. We talk to the director and star of the movie, Mark Gatiss, who is a life-long admirer of the story.
When we think of some other writing credits to your name (including Dr Who and M. R. James' stories) it seems on the nose that a novel about ghosts and time travel might be your cup of tea. You wrote the screenplay, directed and star in The Amazing Mr Blunden, so can we assume that bringing it to screen was a labour of love for you? When did you first discover it and what's its hold on you?
I saw the original 1972 film at primary school – I think I was seven and we saw it on the day we broke up for Christmas.  We had the film shown in the hall and it pushed all of my buttons – it's time travel, it's ghosts, it's funny, it's scary, it's very melancholy and it's got a lovely family adventure feel to it.  It's held a special place in my heart ever since.
The Carnegie-shortlisted novel by Antonia Barber was first published in 1969, and Lionel Jeffries' much-loved film of it was released in 1972. What qualities does the story have that will appeal to a contemporary audience?
It's a timeless story – I don't think the storytelling changes in that sense.  It's a well-told adventure, it's very moving and it has a very strong message of redemption and love overcoming evil. It has colour and spectacle and time travel.  In our version for Sky we start in the modern day and then go back to 1821 and have a good time doing it.
From the photos I've seen of you and Tamsin Greig, it looks like you've relished playing Mr and Mrs Wickens with villainous gusto. Who is your favourite character? (Ours is Mr Blunden – the story of his regret and redemption is so beautifully drawn)
I really relished the challenge of playing Mr Wickens but I had to give myself a small enough part that I could also direct the piece! Mr Blunden himself has to be my favourite as played brilliantly by Simon Callow. Mrs Wickens is played by Tamsin Greig and working with her was an absolute joy.
As a child, would you have had the courage to take the potion and turn the Wheel of Time to help Sara and Georgie? 
I'm not sure I would – I've always lived in fear of being poisoned! When I was growing up there was an empty house on our street that we thought was haunted .  We used to go into it through a back door and there was a very old fire grate there.  We used to excavate soot from it and pour it into milk bottles and we pretended they were magic potions!
Make sure to check out the Sky NOW movie adaption this Christmas Eve. You can also purchase the book here.