Virago Modern Classics Book Club: Dust Tracks on a Road – Zora Neale Hurston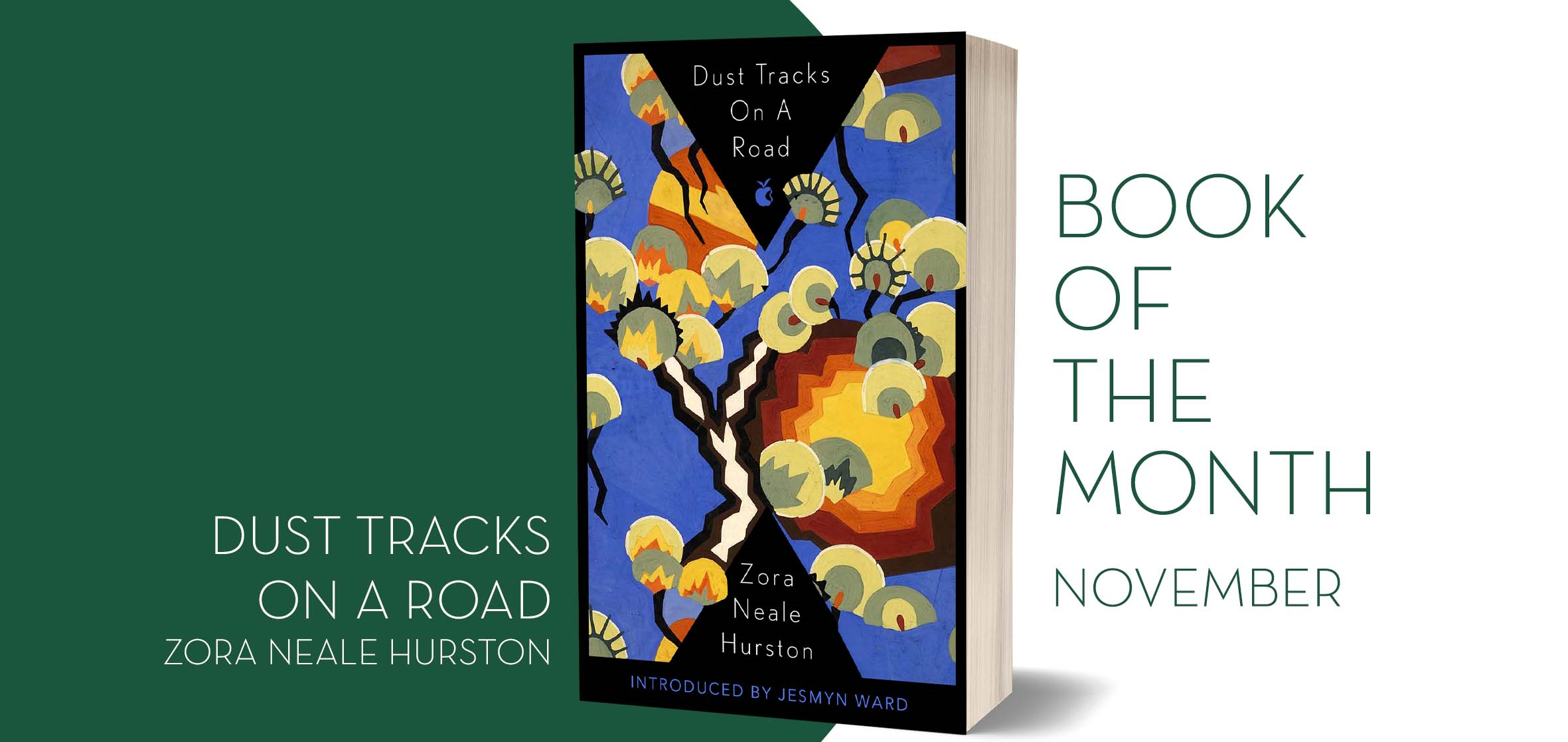 This November, we're taking a look at a non-fiction book for the Virago Monthly Book Club. First published in 1942 at the height of her popularity, Dust Tracks on a Road is Zora Neale Hurston's candid, exuberant account of her rise from childhood poverty in the rural South to a prominent place among the leading artists and intellectuals of the Harlem Renaissance.
As compelling as her acclaimed fiction, Hurston's literary self-portrait offers a revealing, often audacious glimpse into the life – public and private – of an extraordinary artist, anthropologist, chronicler and champion of the black experience in America. Full of the wit and wisdom of a proud, spirited woman who started off low and climbed high: 'I have been in Sorrow's kitchen and licked out all the pots. Then I have stood on the peaky mountain wrapped in rainbows with a harp and a sword in my hands.'
Zora Neale Hurston (1891 – 1960) was born in Alabama, USA and was an author, anthropologist and filmmaker. This, her autobiography, received the 1943 Anisfield-Wolf Book Award for its contribution to race relations.