OurShelves with special guest Liv Little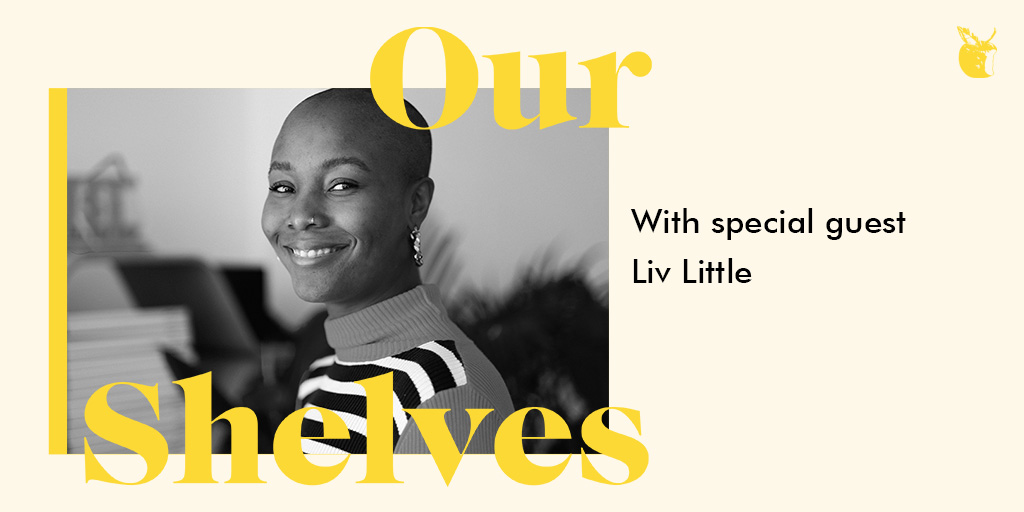 What is the first book you saw yourself in?
In this episode of OurShelves Lucy Scholes interviews Liv Little, CEO and founder of Gal-Dem, the award-winning online and print publication committed to sharing perspectives from women and non-binary people of colour.
Lucy and Liv discuss short storytelling, bingeing I May Destroy You and creating spaces where people can hold truth to power.
Click here to listen.
On the nightstand
Rainbow Milk by Paul Mendez
Difficult Women by Roxane Gay
On your mind
Finding Freedom with singer and cellist Kelsey Lu
Black Key Workers are Being Forced to Grieve at Work by Timi Sotire
On repeat
This Is Us created by Dan Fogelman
I May Destroy You created by Michaela Coel
Pass it on
Here Comes the Sun by Nicole Dennis-Benn. When I read Here Comes the Sun, it was the first time I had read a book where I could see elements of my story, my self and my culture reflected.
On the pedestal
Director Melina Metsoukas, whose debut feature film Queen & Slim was released in 2019.
On the wall
A photo of my dad and mum. I wish I could have met them at this stage in their lives in their twenties and thirties.
On the shelf
I remember being at university and not seeing myself reflected in the curriculum and going out and finding Black Feminist Thought by Patricia Hill Collins and the works of Bell Hooks.
Tune in next time for more conversation about books, feminism and culture.