How Much of These Hills is Gold | Early Extract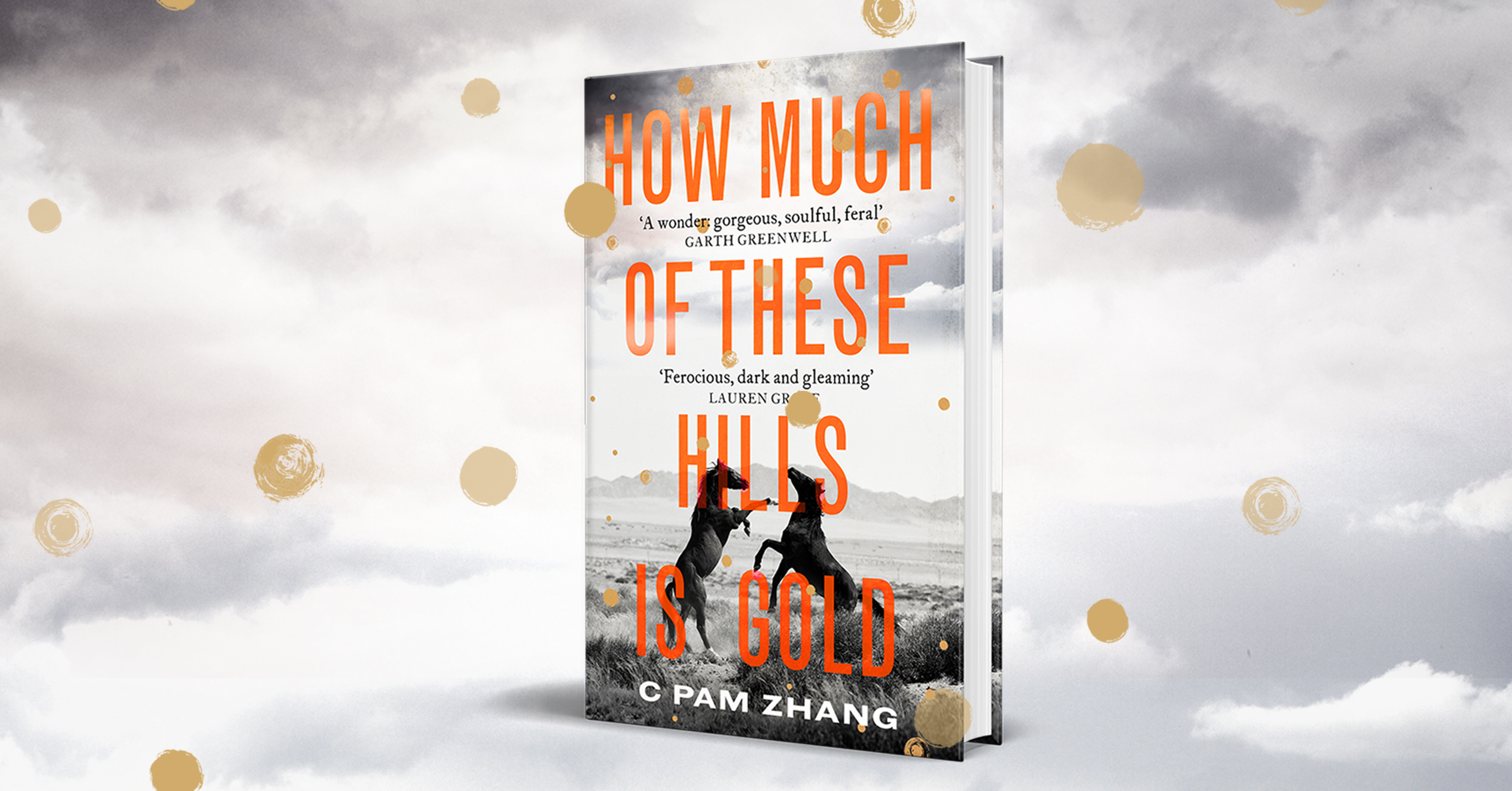 On 9th April we will publish this year's literary publishing sensation, How Much of These Hills is Gold by debut author C Pam Zhang. We've decided to share a short extract to give you flavour what's to come . . . 
What's home mean when Ba made them a live a life so restless? He aimed to find his fortune in one fell swoop, and all his life pushed the family like a storm wind at their backs. Always toward the newer. The wilder. The promise of sudden wealth and shine. For years it was gold he pursued, rumours of unclaimed laid and untapped veins. Always they arrived to find the same ruined hills, dug up, the same streams choked with rubble. Prospecting as much a game of luck as the gambling dens Ba haunted from time to time – and luck was never with him. Even when Ma put her foot down and insisted they make an honest living through coal, little changed. From coal mine to coal mine their wagon crossed the hills like a finger scraping the barrel's last taste of sugar. Each new mine drew men with the promise of high wages, but those wages fell as more men arrived. So the family chased the next mine, and the next. Their savings swelled and shrank in seasons as reliable as dry and wet, hot and cold. What's home mean when they moved so often into shacks and tents that stank of other people's sweat? How can Lucy find a home to bury a man she couldn't solve.
Pre-order your copy here.
You can pre-order a stunning special edition, featuring eye-popping orange sprayed edges, from Waterstones here.