How Much Of These Hills is Gold: Cover Reveal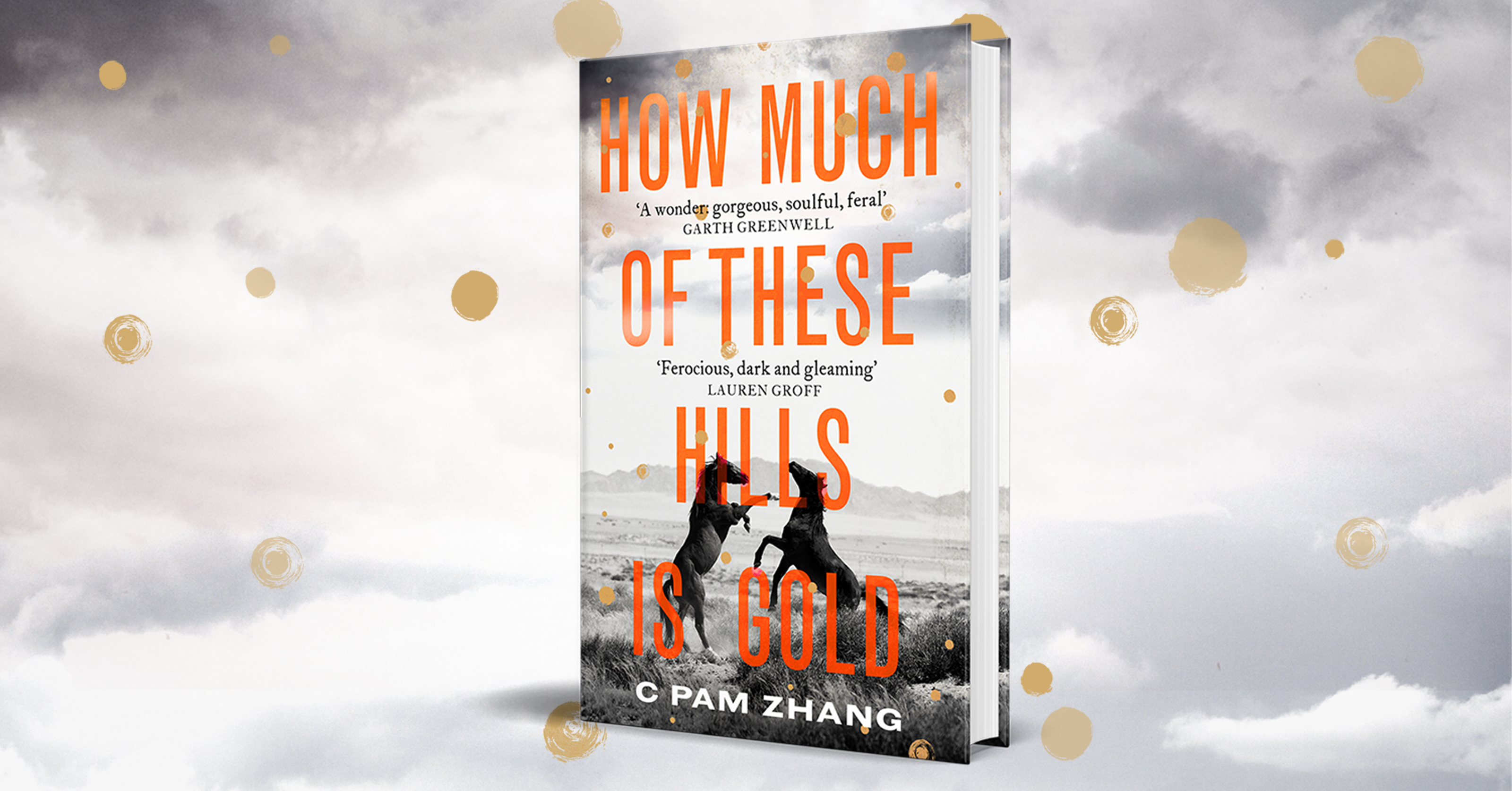 How Much of These Hills is Gold is an epic debut novel about family and the search for both a home and a fortune. Set during the Gold Rush in a re-imagined American West, Lucy and Sam, twelve and eleven, are newly orphaned siblings. With their father's body on their backs, they roam an unforgiving landscape dotted with buffalo bones and tiger paw prints, searching for a place to give him a proper burial. The siblings must battle with their own memories, the illusion of the American Dream and each other.
Dear reader,
I didn't choose to write this book. A series of images came to me in the rough territory between sleep and waking: two siblings on the run, silver coins, dry heat, a quest. I wrote them into a short story as a form of exorcism. I thought I was done. Instead that story persisted, pricking my consciousness over many months. You could say it haunted me.
When I finally gave in, that short story proved to be the opening of this novel, the first draft of which I wrote in a fugue state. The words didn't exit easily but they exited with an intensity that felt out of my control, as if I were the channel for some great, turbulent force. What you hold in your hands, after many years of sharpening and reshaping, is the most personal thing I've written – which sound strange considering this novel takes place over a century ago in a re-imagined American West, a surreal landscape in which both tigers and buffalos roam.
Yet it's also the story of a girl who loses her father too early, the story of loneliness and a ferocious yearning for home. It's the story of immigrants everywhere, which makes it a true story in the deepest sense of the word, though you would find it in no history book.
Generations of authors have molded the mythology of the American West for their own purposes. I grew up on John Steinbeck's East of Eden, Laura Ingalls Wilder's Little House, Larry McMurtry's Lonesome Dove. Awed, I believed the settings of those books to be gritty, factual, real. As an adult I've learned how much of the West in those stories is fiction or exaggeration – including their overwhelming whiteness. I don't appreciate those books any less. Rather, I take from them the lesson that I, too, have the freedom and audacity to invent the lesson that we call history is not granite but sandstone – soft, given form by its carvers. And hasn't that always been the way of the American West, epic and beautiful, conflicted and stolen, paradoxical and maddening, which has so captured the imagination that it is difficult to disentangle the myths from reality?
The best books, I think, put aside fact to reach deeper emotional truth. And here I draw inspiration from Toni Morrison's Beloved, Maxine Hong Kingston's The Woman Warrior, Anne Carson's Autobiography of Red. The best books live in that rough territory between sleeping and waking. They are hauntings. This novel is haunted by my father. it is haunted by the strange, golden, stolen land of California.
I hope it haunts you too.
C Pam Zhang
30th September, 2019
You can pre-order How Much of These Hills is Gold here.