A Complete List of Atwood Fiction

As the first month of 2019 draws to a close, the spotlight remains firmly on Margaret Atwood. We wait with bated breath for the release in September of The Testaments, The Handmaid's Tale sequel and are delighted that she was inducted into the Order of the Companions of Honour as part of the New Year's honours.
A truly prolific writer Margaret Atwood has been publishing her own brand of social commentary since 1969 when her first novel, The Edible Woman, was published. Since then she has published a further twenty-four novels, not to mention her non-fiction and her poetry.
---
How many Margaret Atwood novels have you read?
---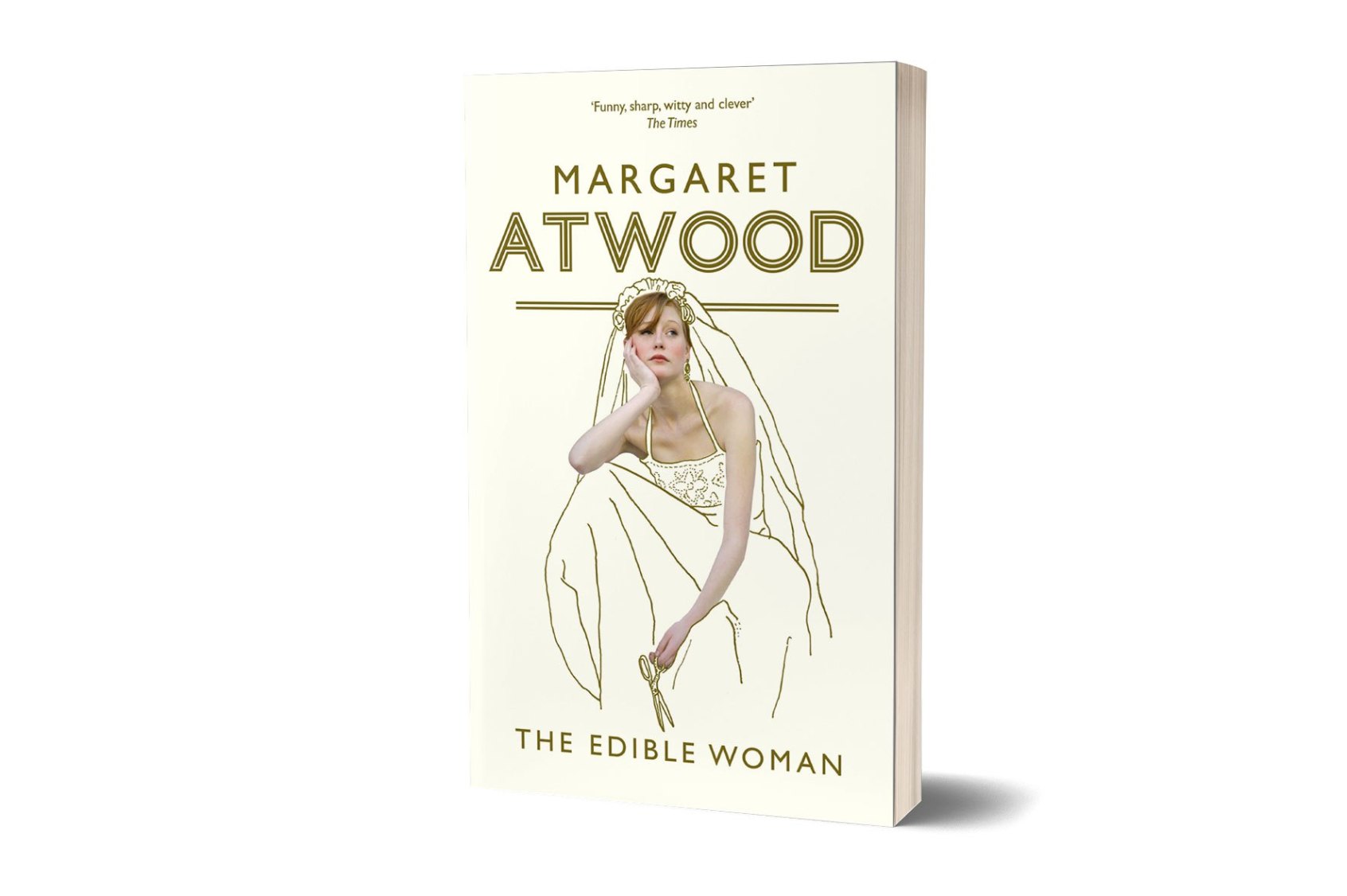 The Edible Woman (1969)
'Written with a brilliant angry energy' Observer 
Marian is determined to be ordinary. She lays her head gently on the shoulder of her serious fiancee and quietly awaits marriage. But she didn't count on an inner rebellion that would rock her stable routine, and her digestion. Marriage a la mode, Marian discovers, is something she literally can't stomach. . . The Edible Woman is a funny, engaging novel about emotional cannibalism, men and women, and desire to be consumed.
'A witty, elegant, generous and patient writer' Punch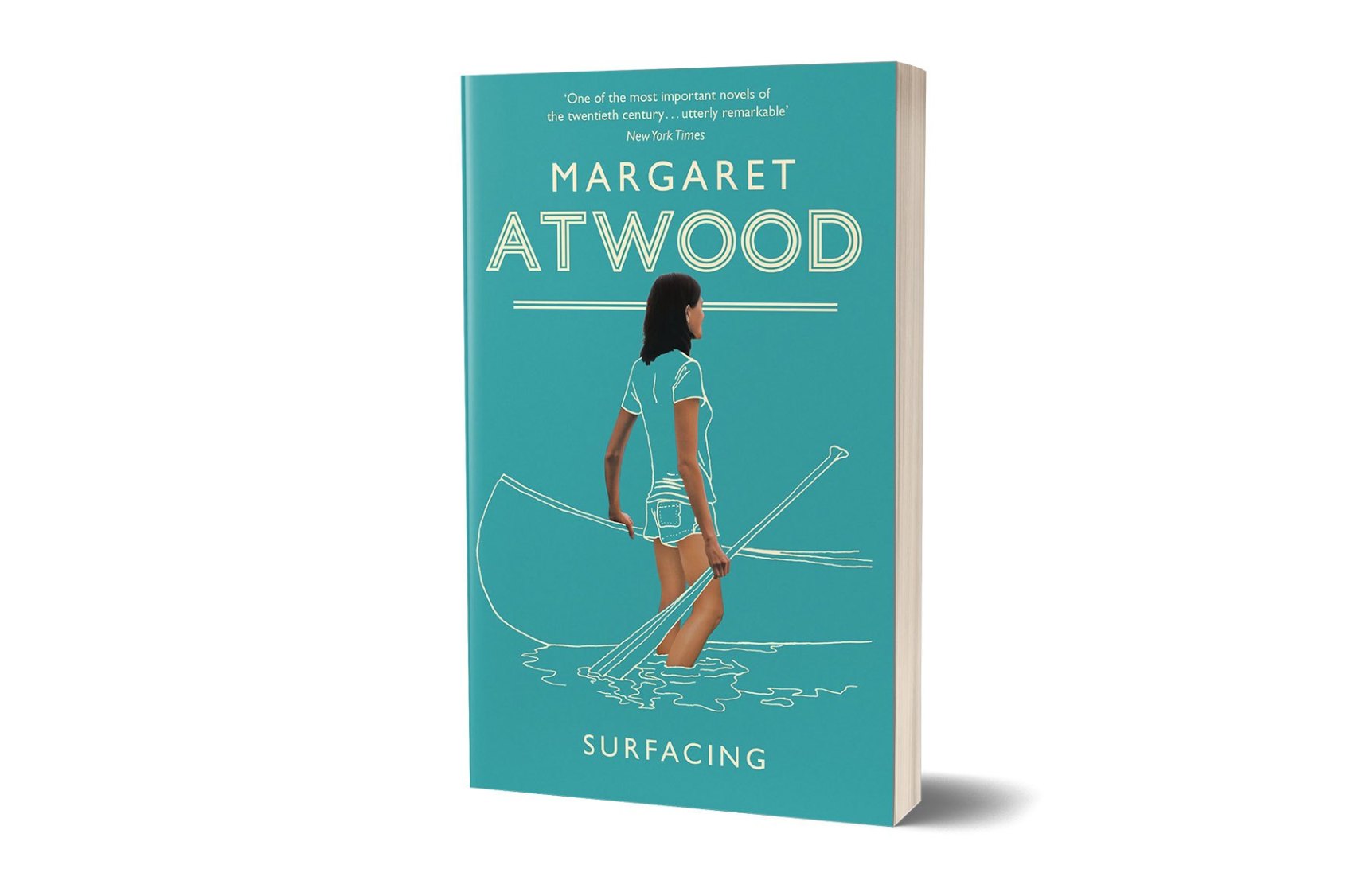 Surfacing (1972)
'One of the most important novels of the 20th century . . . utterly remarkable' New York Times 
A young woman returns to northern Quebec to the remote island of her childhood, with her lover and two friends, to investigate the mysterious disappearance of her father. Flooded with memories, she begins to realise that going home means entering not only another place but another time. As the wild island exerts its elemental hold and she is submerged in the language of the wilderness, she sees that what she is really looking for is her own past.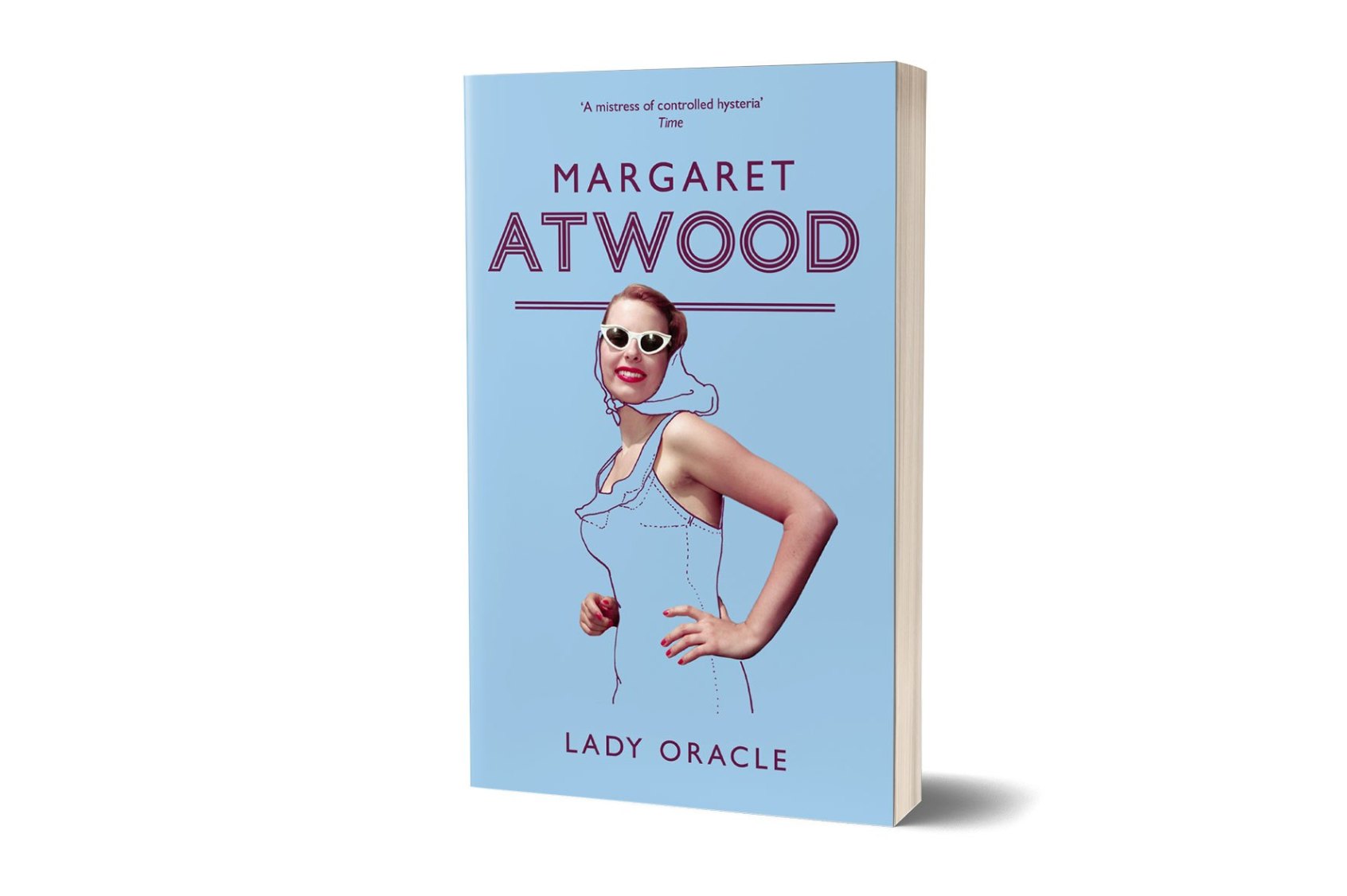 Lady Oracle (1976)
'A mistress of controlled hysteria' Time
The trick was to disappear without a trace, leaving behind me the shadow of a corpse, a shadow everyone would mistake for solid reality. At first I thought I'd managed it.
Fat girl, thin girl. Red hair, brown hair. Polish aristocrat, radical husband. Joan Foster has dozens of different identities, and she's utterly confused by them all. After a life spent running away from difficult situations, she decides to escape to a hill town in Italy to take stock of her life. 
But first she must carefully arrange her own death. 
'If you feel safe only with "nine to five" reality, you'll probably not enjoy her books. But if you'd like to lift off, try her' Cosmopolitan
---
Dancing Girls (1977)
---
Life Before Man (1979)
---
Bodily Harm (1981)
---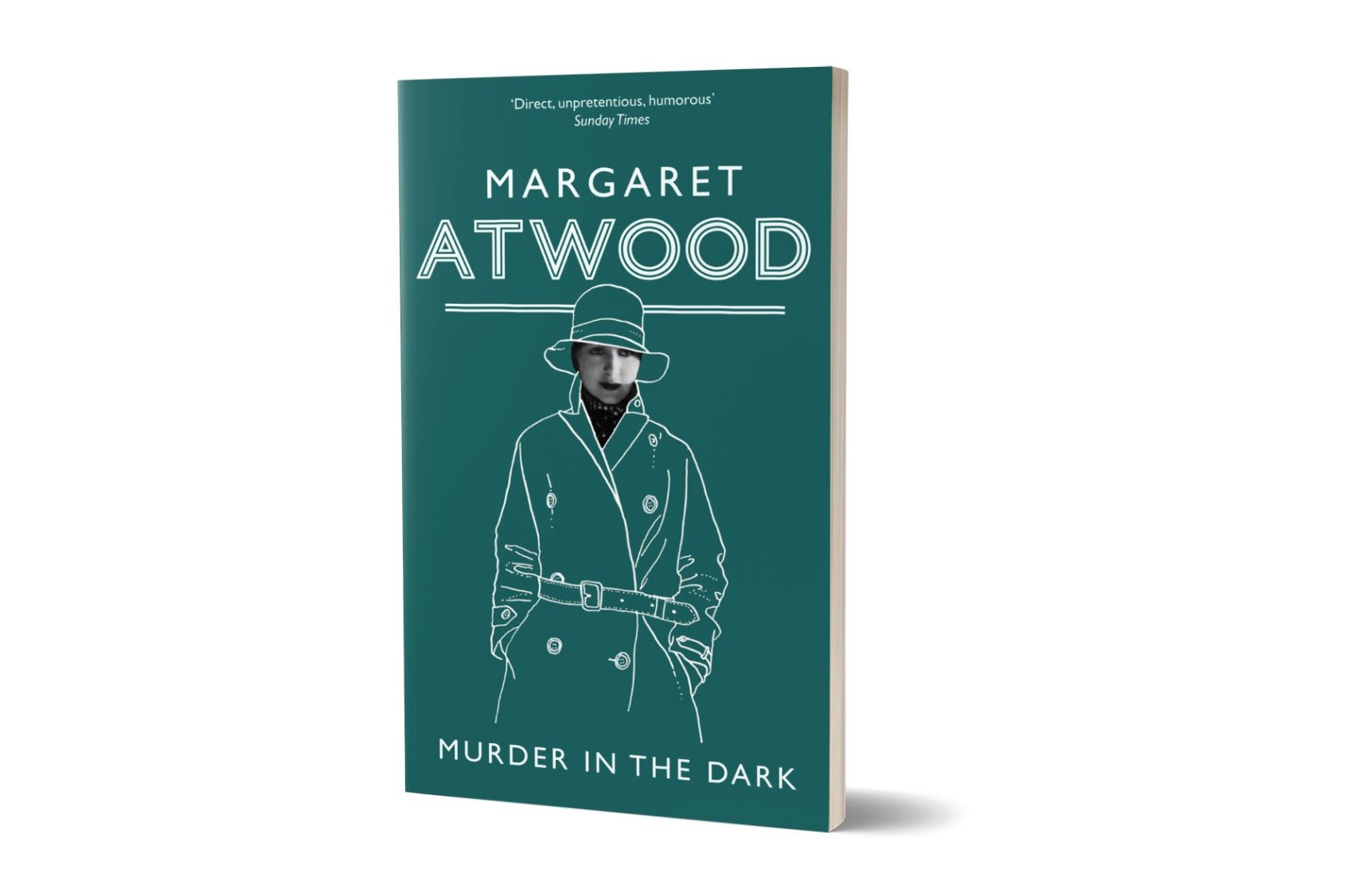 Murder in the Dark (1983)
A beautifully bizarre assortment of short stories and prose poems. Writing on an eclectic range of subjects from 'Bread' and 'Strawberries', to 'Fainting' and 'Women's Novels', Margaret Atwood brings her astonishing world view to the comings and goings of ordinary life. The pretentious male chef is taken down a peg, a gang of cynical five year olds concoct a poisonous brew; and knowing when to stop is of deadly importance in a game of Murder in the Dark.
'Direct, unpretentious, humorous' Sunday Times
---
Bluebeard's Egg (1983)
---
The Handmaid's Tale (1985)
---
Cat's Eye (1988)
Elaine Risley, a painter, returns to Toronto to find herself overwhelmed by her past. Memories of childhood – unbearable betrayals and cruelties – surface relentlessly, forcing her to confront the spectre of Cordelia, once her best friend and tormentor, who has haunted her for forty years.
'Not since Graham Greene has a novelist captured so forcefully the relationship between school bully and victim . . . Atwood's games are played, exquisitely, by little girls' Listener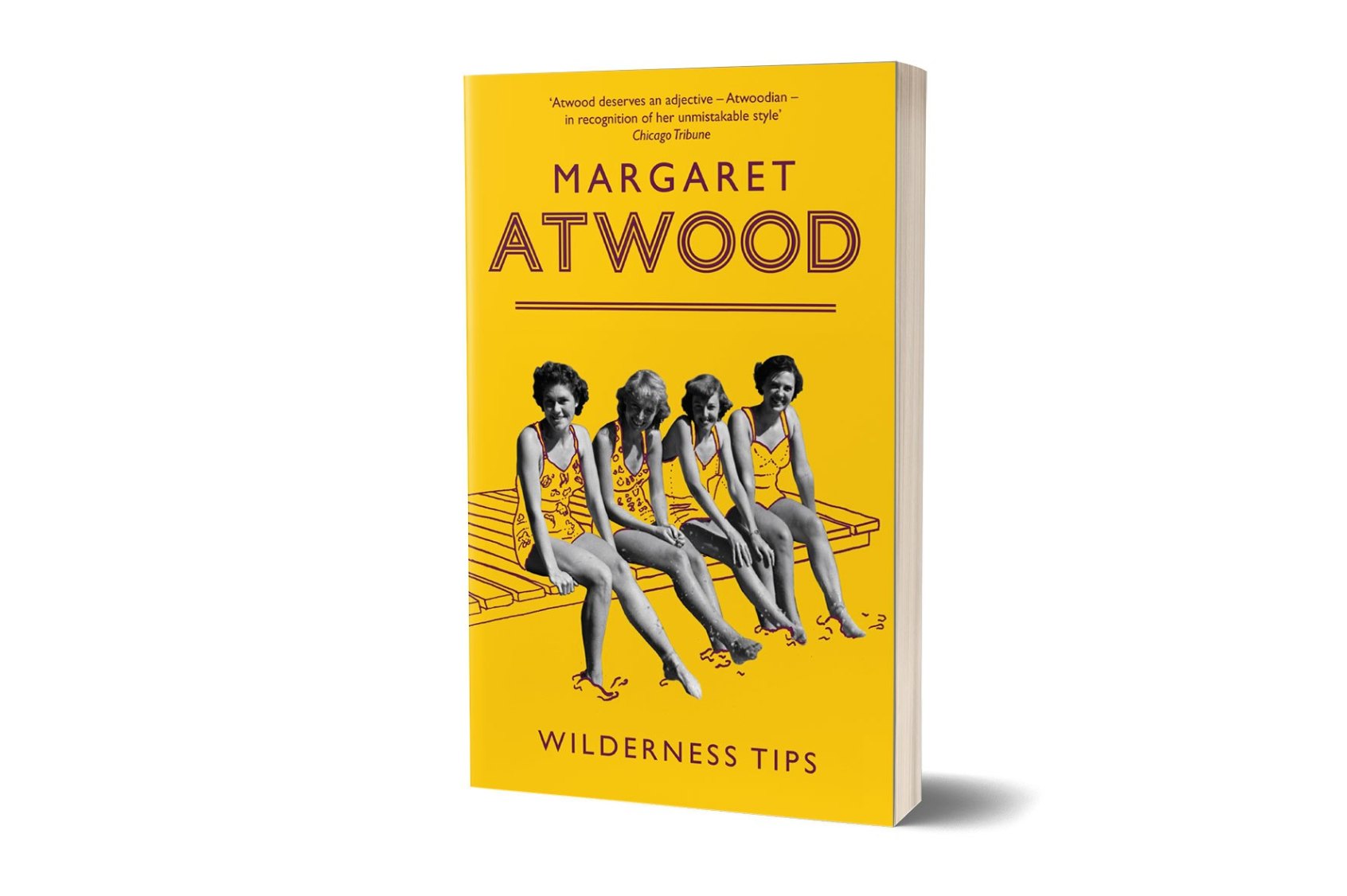 Wilderness Tips (1991)
A leathery bog-man transforms an old love affair; a sweet, gruesome gift is sent by the wife of an ex-lover; landscape paintings are haunted by the ghost of a young girl. This dazzling collection of ten short stories takes us into familiar Atwood territory to reveal the logic of irrational behaviour and the many textures lying beneath ordinary life.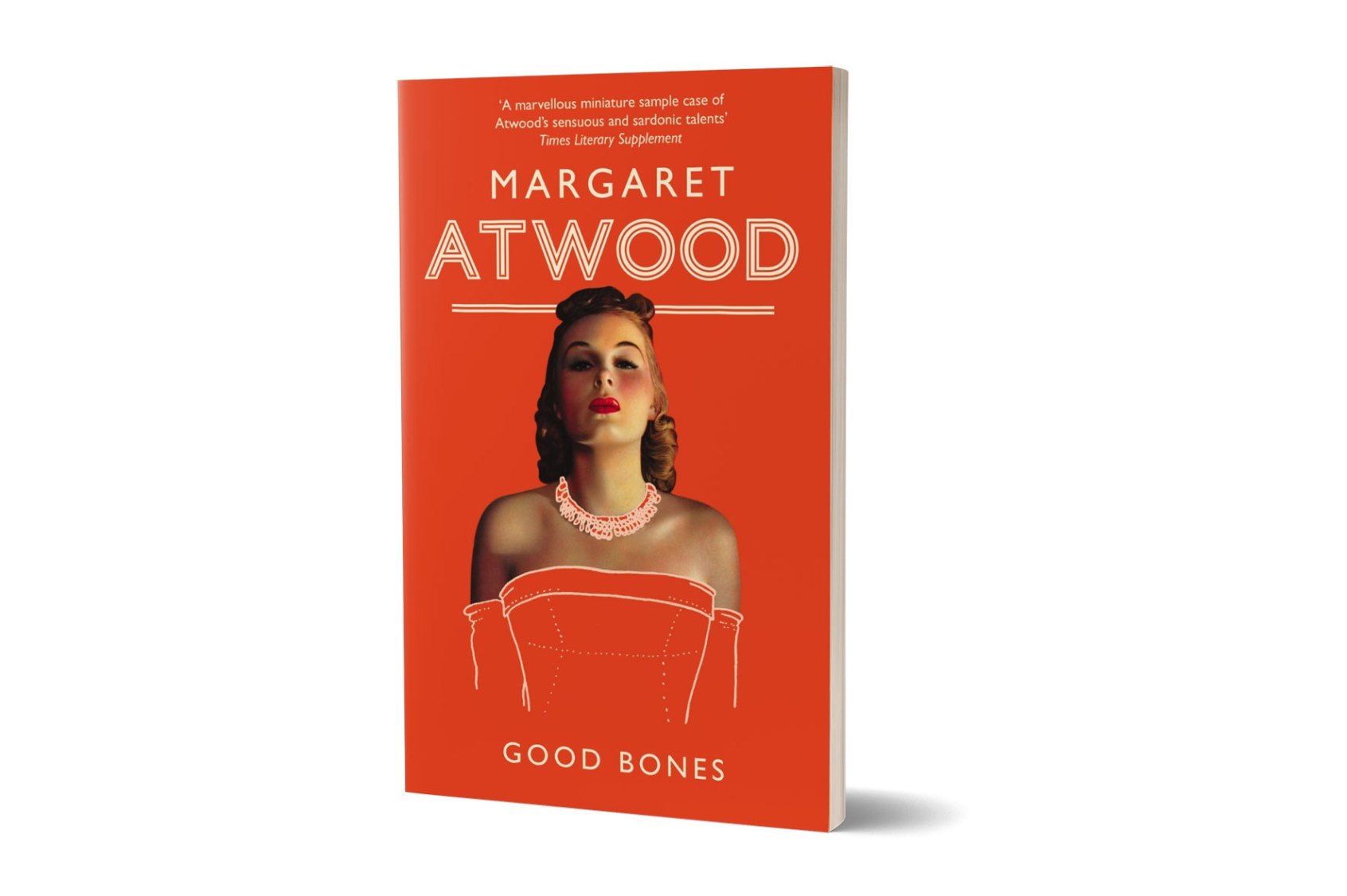 Good Bones (1992)
Queen Gertrude gives Hamlet a piece of her mind. 
An ugly sister and a wicked stepmother put in a good word for themselves. A reincarnated bat explains how Bram Stoker got Dracula hopelessly wrong. 
Bones and Murder is a bewitching cocktail of prose and poetry, fiction and fairytales, as well as some of Atwood's own illustrations. It's pure distilled Atwood: deliciously strong and bittersweet.
'A marvellous miniature sample case of Atwood's sensuous and sardonic talents' Times Literary Supplement
The Robber Bride (1993)
Zenia is beautiful, smart and greedy, by turns manipulative and vulnerable, needy and ruthless; a man's dream and a woman"s nightmare. She is also dead. Just to make sure Tony, Roz andd Charis are there for the funeral. But five years on, as the three women share an indulgent, sisterly lunch, the unthinkable happens; 'with waves of ill will flowing out of her like cosmic radiation', Zenia is back…
---
Bones & Murder (1995)
---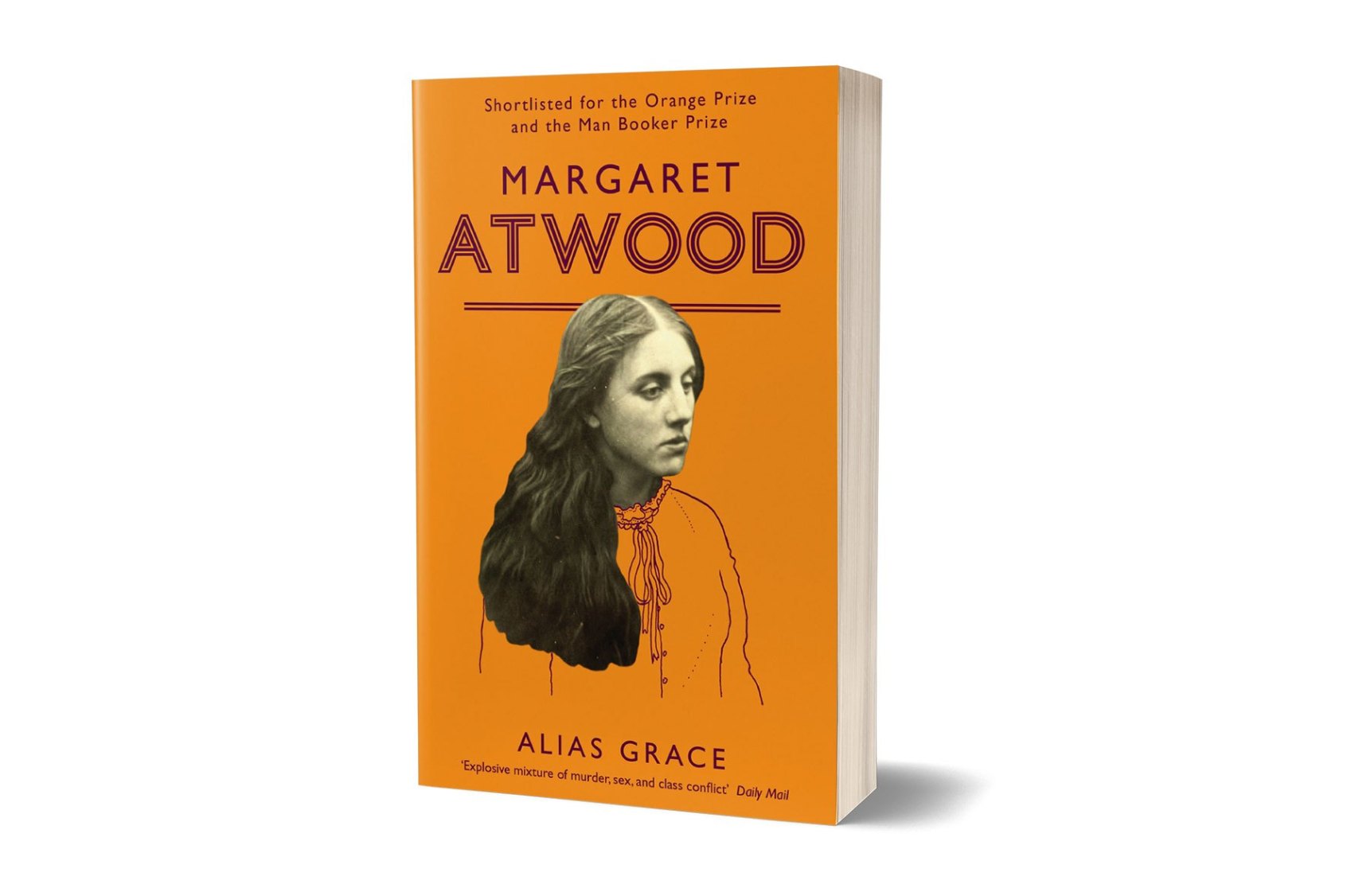 Alias Grace (1996)
'Brilliant… Atwood's prose is searching. So intimate it seems to be written on the skin' Hilary Mantel
'Sometimes I whisper it over to myself: Murderess. Murderess. It rustles, like a taffeta skirt along the floor.'
Grace Marks. Female fiend? Femme fatale? Or weak and unwilling victim? Around the true story of one of the most enigmatic and notorious women of the 1840s, Margaret Atwood has created an extraordinarily potent tale of sexuality, cruelty and mystery.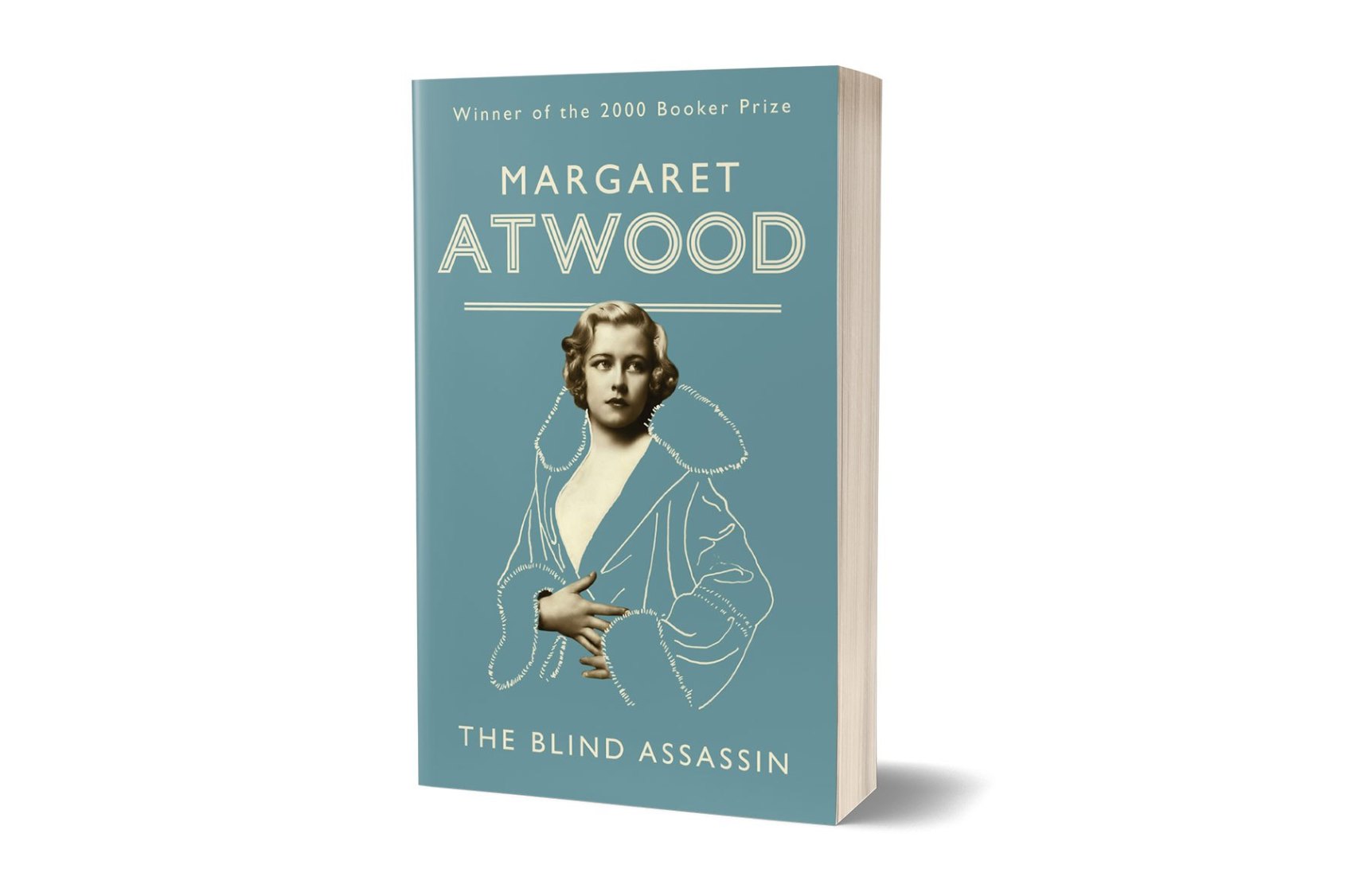 The Blind Assassin (2000)
Winner of the Booker Prize 2000
Laura Chase's older sister Iris, married at eighteen to a politically prominent industrialist but now poor and eighty-two, is living in Port Ticonderoga, a town dominated by their once-prosperous family before the First War.  While coping with her unreliable body, Iris reflects on her far from exemplary life, in particular the events surrounding her sister's tragic death.  Chief among these was the publication of The Blind Assassin, a novel which earned the dead Laura Chase not only notoriety but also a devoted cult following.
Sexually explicit for its time, The Blind Assassin describes a risky affair in the turbulent thirties between a wealthy young woman and a man on the run. During their secret meetings in rented rooms, the lovers concoct a pulp fantasy set on Planet Zycron.  As the invented story twists through love and sacrifice and betrayal, so does the real one; while events in both move closer to war and catastrophe.  By turns lyrical, outrageous, formidable, compelling and funny, this is a novel filled with deep humour and dark drama.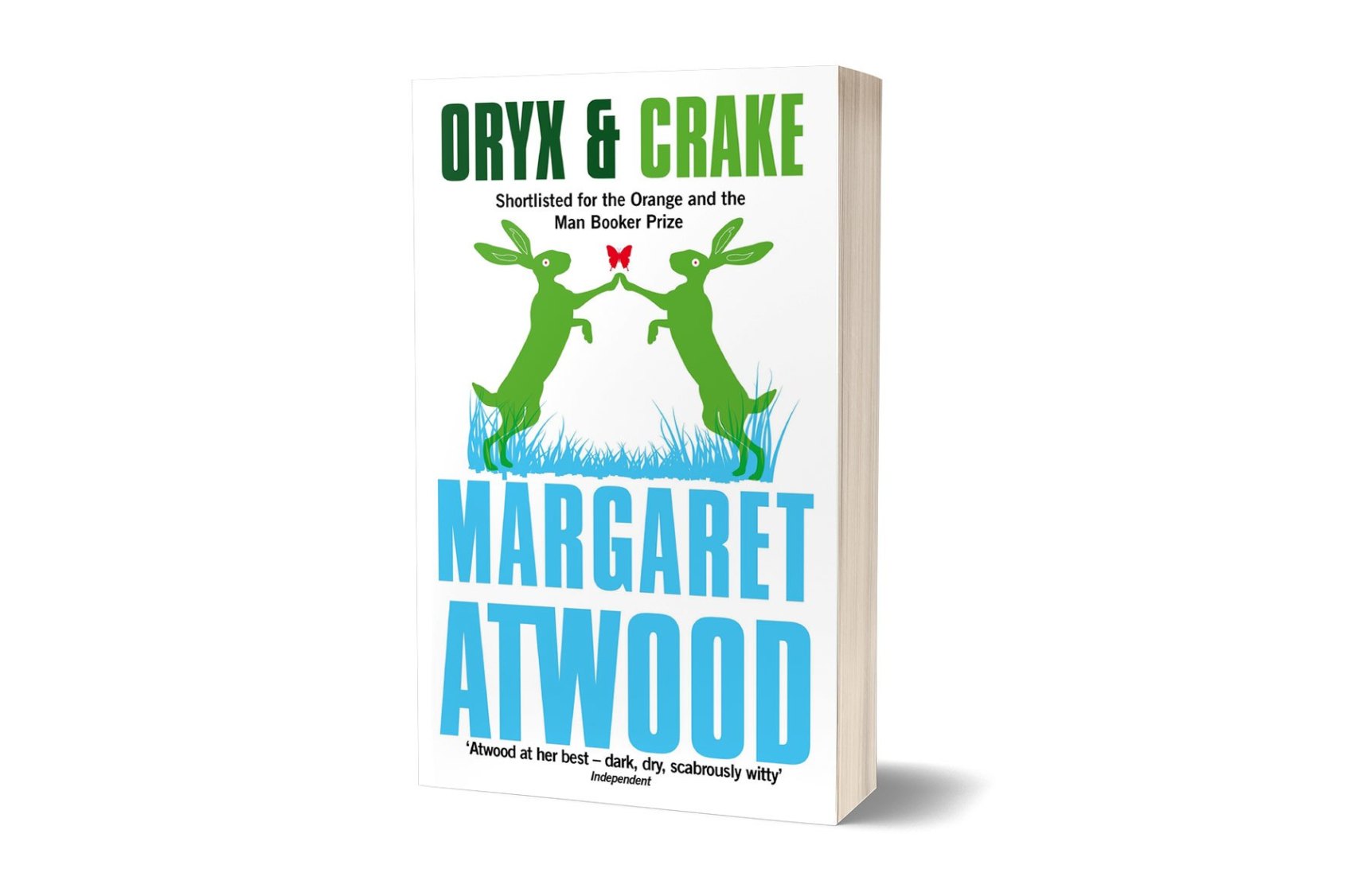 Oryx and Crake (2003)
'Gripping and remarkably imagined' London Review of Books
Pigs might not fly but they are strangely altered.  So, for that matter, are wolves and racoons.  A man, once named Jimmy, lives in a tree, wrapped in old bedsheets, now calls himself Snowman.  The voice of Oryx, the woman he loved, teasingly haunts him.  And the green-eyed Children of Crake are, for some reason, his responsibility.
---
The Penelopiad (2005)
---
The Tent (2006)
---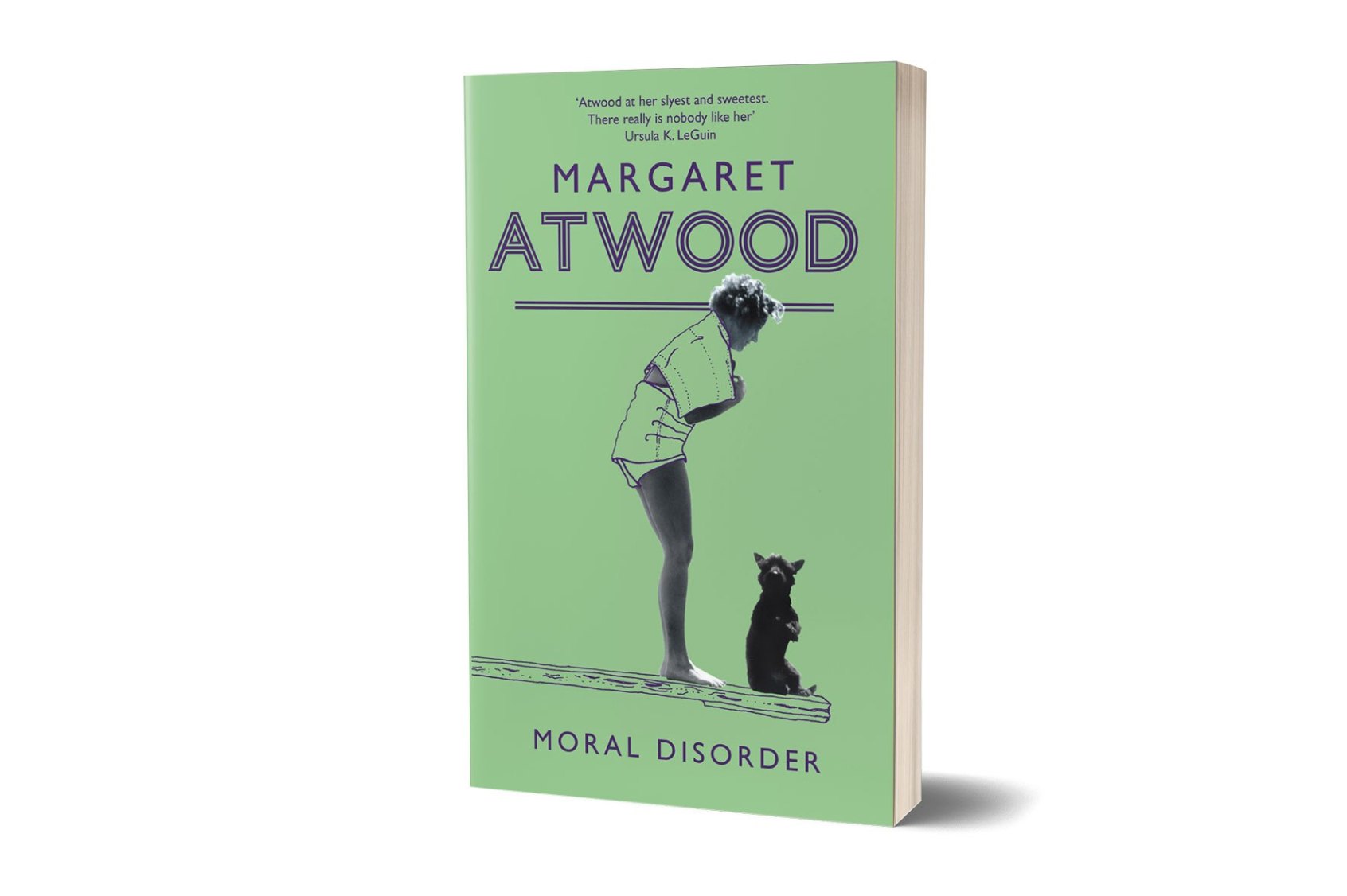 Moral Disorder (2006)
'A model of distillation, precision, clarity and detail . . . Atwood writes with compassion and intensity not only about her characters but also about the 20th century itself' Mary Flanagan, Independent
This collection of short stories follows a woman at different points in her life, from the loneliness of childhood, the ardour and confusion of young adulthood, and the mortality we must all eventually face up to. Moral Disorder is Margaret Atwood at her very finest. 
'Atwood entices us to flip through the photo album of a Canadian woman who closely resembles herself. Come here, sit beside me, she seems to say. Then she takes us on an emotional journey through loneliness, love, loss and old age' Sarah Emily Miano, The Times'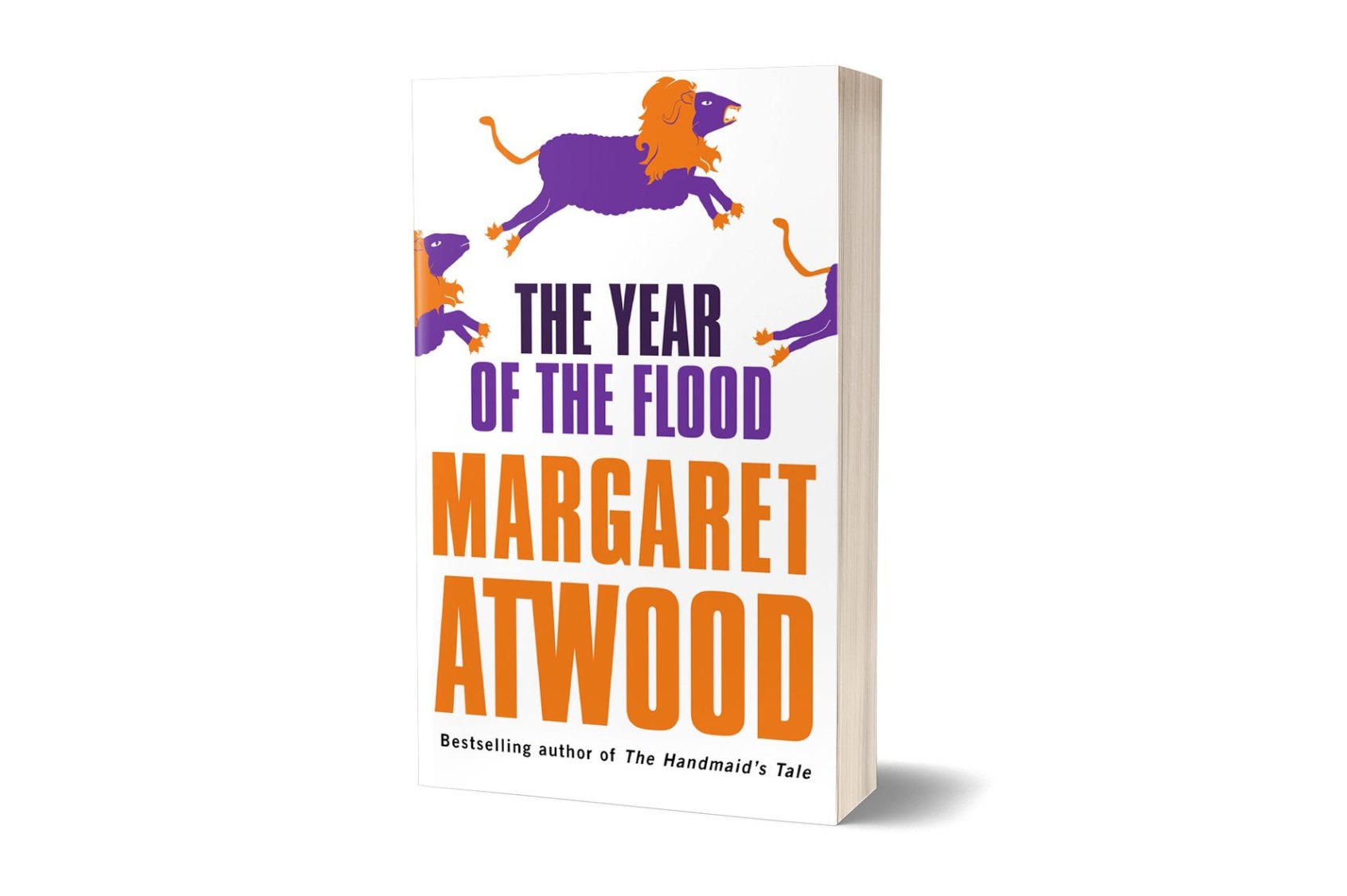 The Year of the Flood (2009)
The sun brightens in the east, reddening the blue-grey haze that marks the distant ocean. The vultures roosting on the hydro poles fan out their wings to dry them. the air smells faintly of burning. The waterless flood – a man-made plague – has ended the world.
But two young women have survived: Ren, a young dancer trapped where she worked, in an upmarket sex club (the cleanest dirty girls in town); and Toby, who watches and waits from her rooftop garden. Is anyone else out there?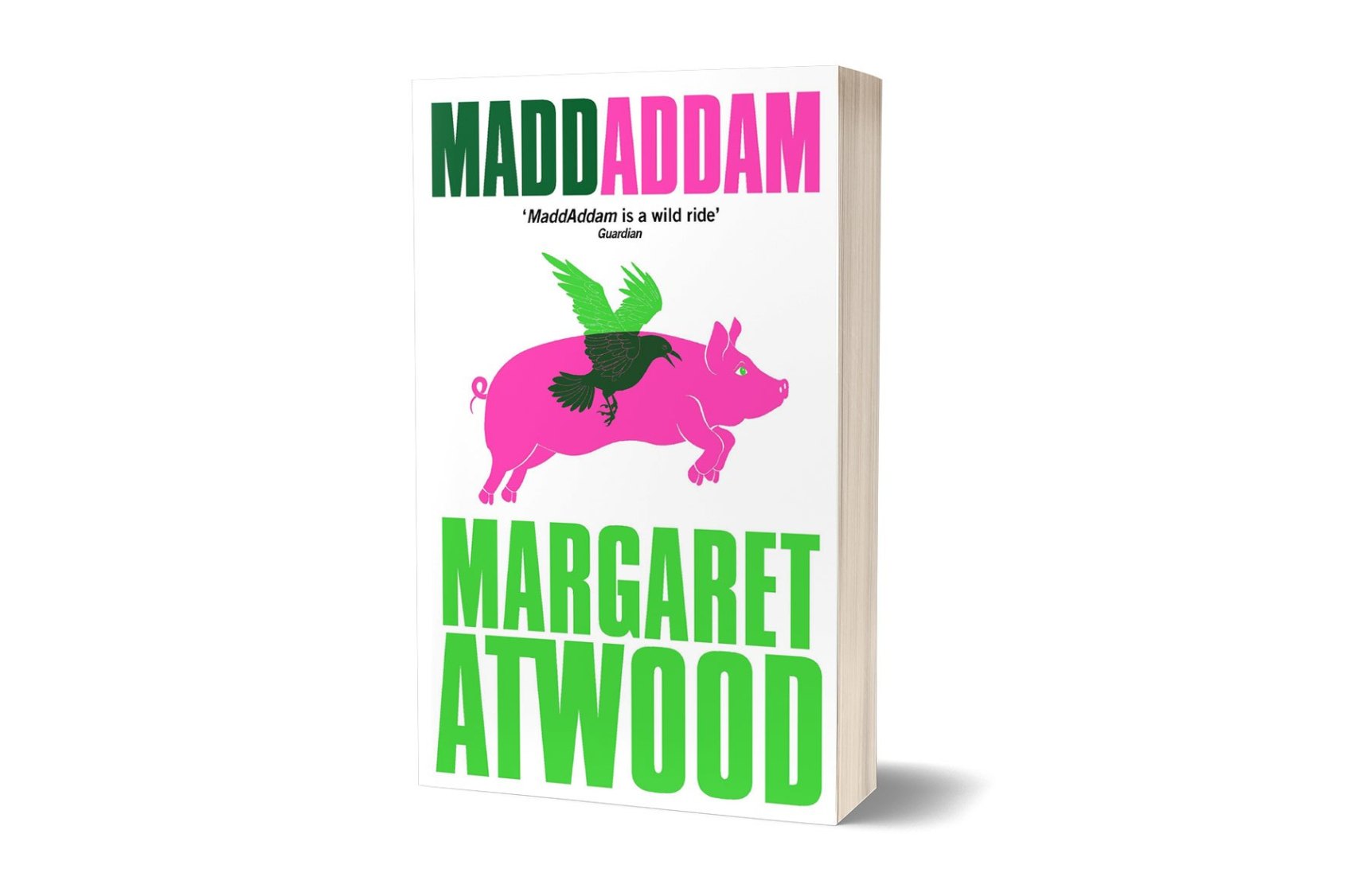 Maddaddam (2013)
Toby, a survivor of the man-made plague that has swept the earth, is telling stories.
Stories left over from the old world, and stories that will determine a new one.
Listening hard is young Blackbeard, one of the innocent Crakers, the species designed to replace humanity. Their reluctant prophet, Jimmy-the-Snowman, is in a coma, so they've chosen a new hero –  Zeb, the street-smart man Toby loves. As clever Pigoons attack their fragile garden and malevolent Painballers scheme, the small band of survivors will need more than stories.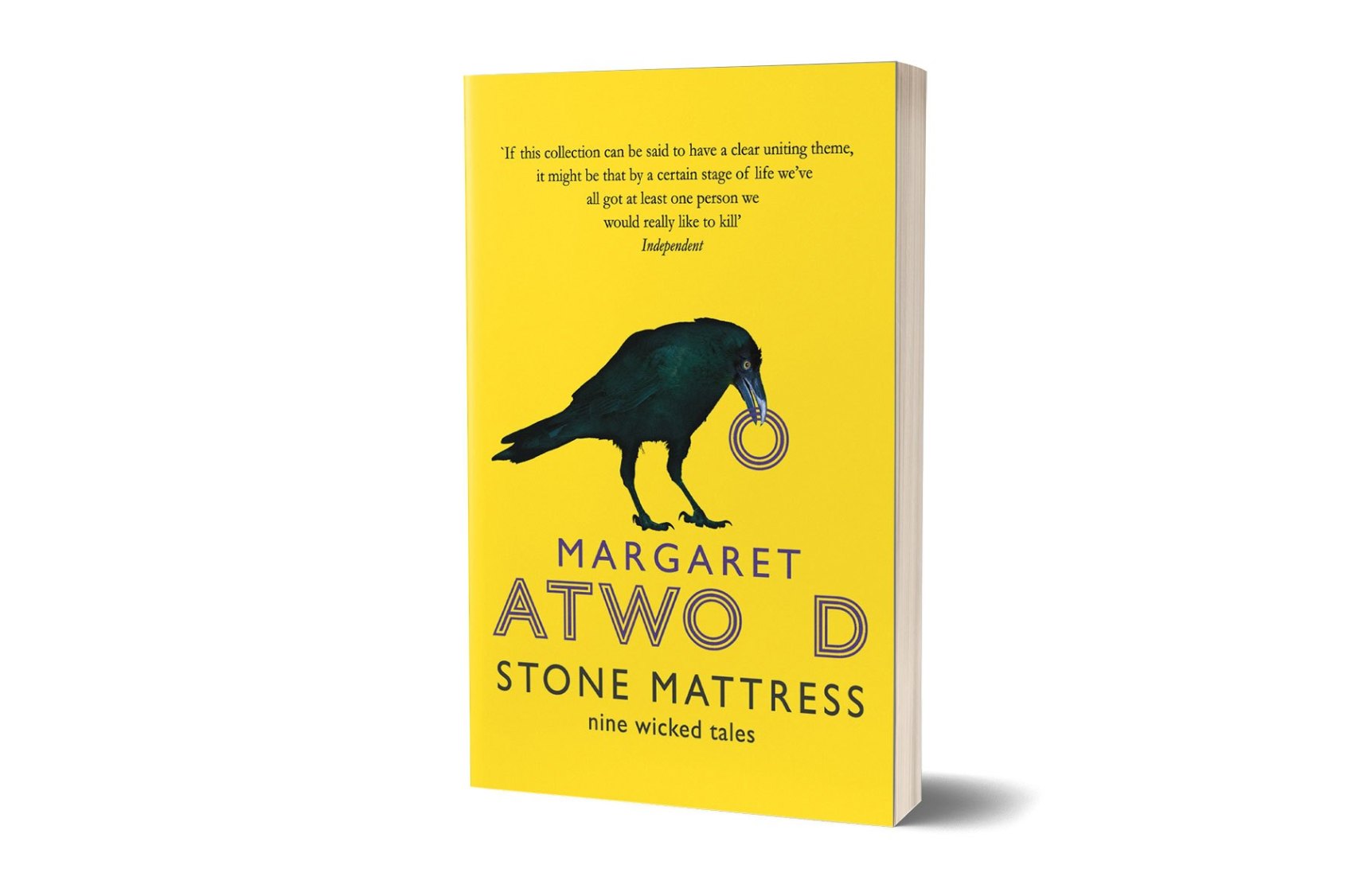 Stone Mattress (2014)
'Dark and witty tales from the gleefully inventive Margaret Atwood. Witty verve, imaginative inventiveness and verbal sizzle vivify every page' Sunday Times
A recently widowed fantasy writer is guided through a stormy winter evening by the voice of her late husband. An elderly lady with Charles Bonnet syndrome comes to terms with the little people she keeps seeing, while a newly formed populist group gathers to burn down her retirement residence. A woman born with a genetic abnormality is mistaken for a vampire, and a crime committed long ago is revenged in the Arctic via a 1.9 billion-year-old stromatolite.
In these nine tales, Margaret Atwood ventures into the shadowland earlier explored by fabulists and concoctors of dark yarns such as Robert Louis Stevenson, Daphne du Maurier and Arthur Conan Doyle – and also by herself, in her award-winning novel Alias Grace. In Stone Mattress, Margaret Atwood is at the top of her darkly humorous and seriously playful game.
'Atwood's prose is so sharp and sly that the effect is bracing rather than bleak' Guardian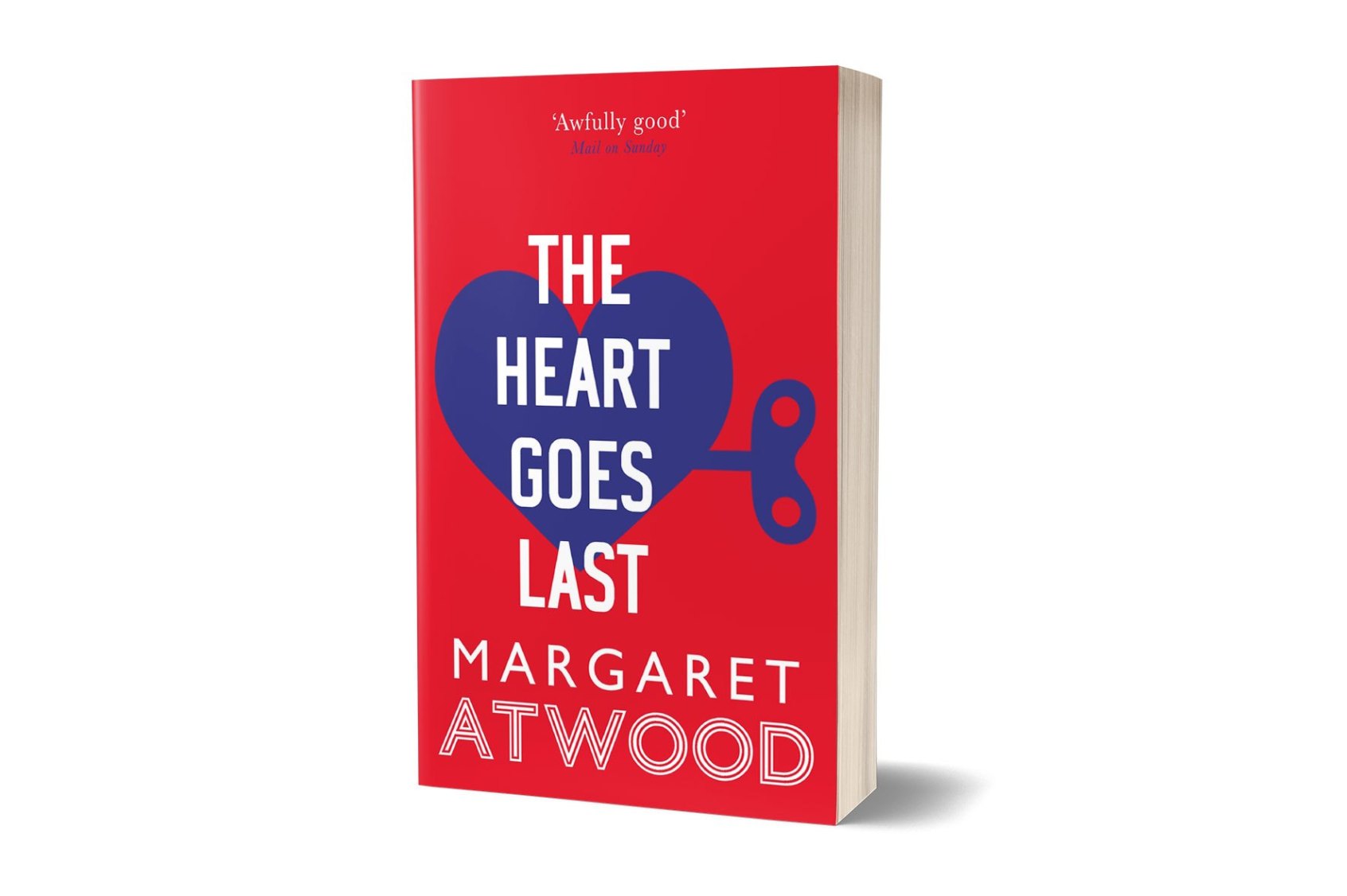 The Heart Goes Last (2015)
Stan and Charmaine are a married couple trying to stay afloat in the midst of economic and social collapse. Living in their car, surviving on tips from Charmaine's job at a dive bar, they're increasingly vulnerable to roving gangs and in a rather desperate state. So when they see an advertisement for the Positron Project in the town of Consilience – a 'social experiment' offering stable jobs and a home of their own – they sign up immediately. All they have to do in return for this suburban paradise is give up their freedom every second month, swapping their home for a prison cell. 
At first, all is well. But slowly, unknown to the other, Stan and Charmaine develop a passionate obsession with their counterparts, the couple that occupy their home when they are in prison. Soon the pressures of conformity, mistrust, guilt and sexual desire take over, and Positron looks less like a prayer answered and more like a chilling prophecy fulfilled.
---
Hag-Seed (2016)
---