Happy 45th Birthday, Virago!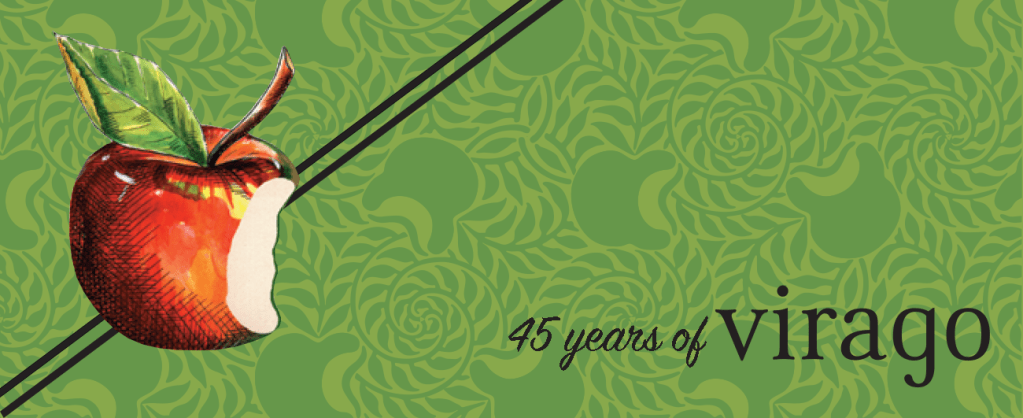 Happy 45th birthday, Virago!
Forty five years ago, on 21 June, 1973, Virago held its first board meeting, with directors Carmen Callil, Rosie Boycott and Marsha Rowe. Virago was founded as a feminist publishing company, with the aim of championing women's writing for the widest possible audience and I'm proud to say we are still dedicated to that original mission.
The name Virago (meaning heroic war-like woman or, as the Thesaurus has it for a particular kind of woman: biddy, bitch, dragon, fire-eater, fury, harpy, harridan, hussy, muckraker, scold, she-devil, siren, spitfire, termagant, tigress, vituperator, vixen, wench) signaled the founders' intent to challenge, entertain, enrich, raise eyebrows and change the world.
Over the next four and a half decades, our publishing milestones ranged from bestselling novels to newsworthy non-fiction to groundbreaking works of feminism, including:
We have a lot to celebrate in 2018 and a list of our other anniversaries which we've been marking this year gives a fantastic snapshot of the kinds of books which have made us beloved by readers:
With the rise of fourth wave feminism and today's tumultuous politics (from the rise of right-wing populism and the continuing bias towards male writers in the literary world to the watershed of #MeToo and Ireland voting for abortion rights by a landslide), Virago's approach to publishing couldn't be more urgent or relevant. But while today is about celebrating our past we are always looking forward – to the next four and half decades, and beyond!
So I'd like to end by thinking about beginnings. Here are some of our firsts in 2018:
Our first novel translated from Greenlandic: CRIMSON by Niviaq Korneliussen
The first UK publication of the classic German WWII novel THE SEVENTH CROSS by Anna Seghers ('A genuine publishing event' Joseph Kanon)
Our first book by social activist Hilary Cottam who aims to reform the welfare state with Radical Help
Our first graphic novel: Liv Strömquist's FRUIT OF KNOWLEDGE: THE VULVA VS THE PATRIARCHY
Our first anthology about intersectional feminism: CAN WE ALL BE FEMINISTS? edited by June Eric-Udorie
One thing that hasn't changed since 1973 is our close relationship with our readers, so please do get in touch to tell us what you hope for over the next forty-five years.
Sarah Savitt, Publisher, Virago