My Top 5 travel pieces by Lesley Blanch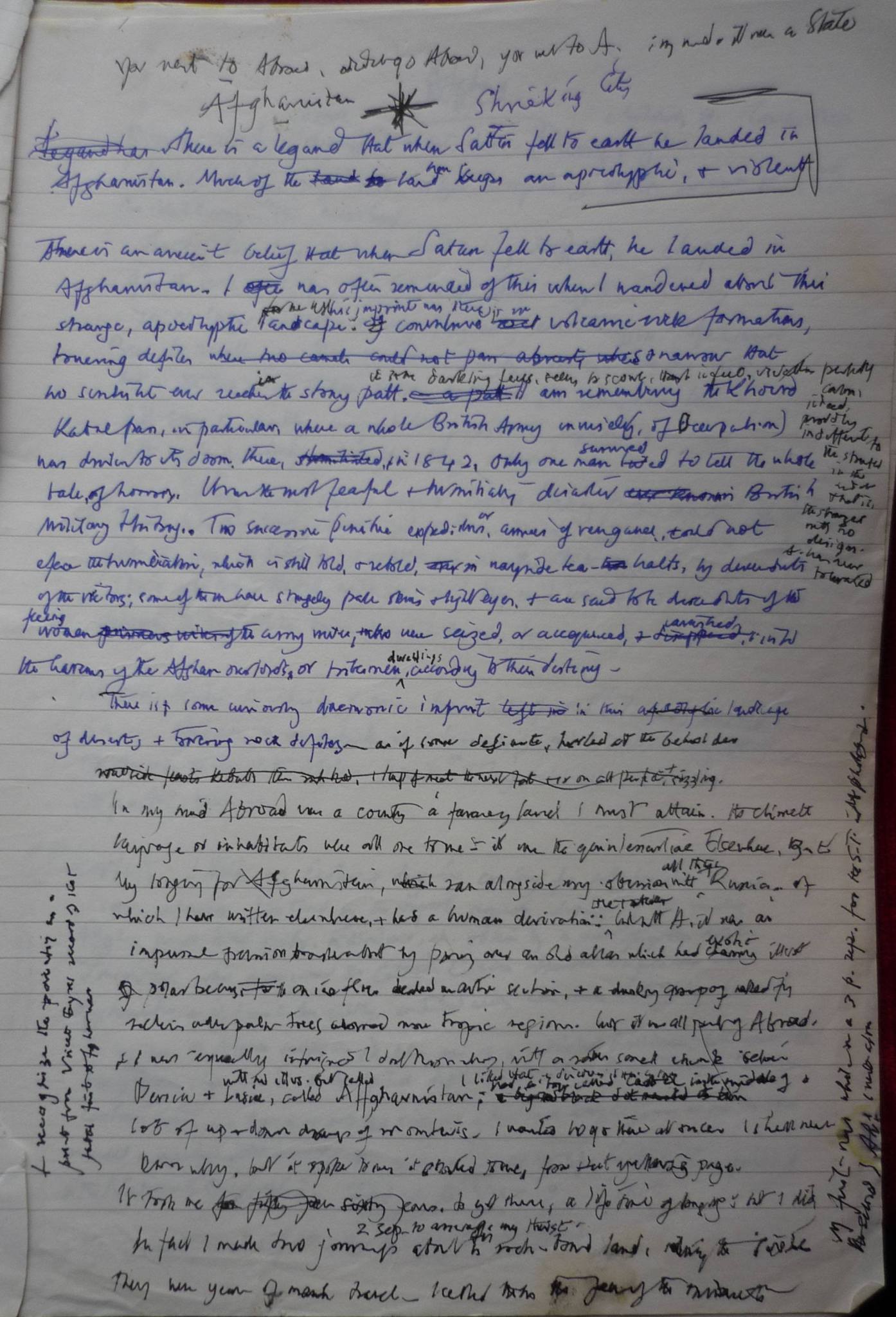 A Londoner by birth, Lesley Blanch spent the greater part of her life travelling about those remote areas her books record so vividly. She left England in 1946, never to return except as a visitor, and travelled across war-torn Europe to join her diplomat-novelist husband, Romain Gary, in Bulgaria. She died in the South of France, age 103, in 2007.
A prolific journalist, Lesley contributed to numerous publications including, The Sunday Times, Country Life, Vogue, House & Garden, Architectural Digest. Her writing took people to places they had never been to before, easily forgotten in our age of easy travel. After her divorce in 1963, Lesley journeyed to Russia, Istanbul, Fez, Algeria, the Holy Cities of the Mzab, Tunis, Cairo, Oman, Isfahan, Damascus, Aleppo, Afghanistan, Bukhara, Delhi. She referred to this period as "The Years of the Minarets".
To select my top five travel pieces is far from easy, but here goes!
– Afghanistan is collated from Lesley's notes handwritten in 2001–2004 for her memoirs. She recounts a tricky roadside incident which ends in laughter. Her first encounter with Istanbul in 1946 left her wanting more. Its seductive lure is described in Turkey, originally published in American Vogue, 1 November, 1954. Both pieces are included in On the Wilder Shores of Love: A Bohemian Life, (Virago, PB, January, 2017).
– Fragments of a Balkan Journal is a series of prose snapshots about post-war Bulgaria. In the 1970s, Lesley spent time in Iran, researching and writing a commissioned biography of the Shahbanou Farah Pahlavi. The book was published on the eve of the 1979 Revolution which sent the royal family into exile. The piece Iran: Where Ancient and Modern Collide is a mosaic of extracts from the book which takes us on a tour of the Turquoise Kingdom. Both pieces feature in Far to Go and Many to Love: People and Places, (Quartet Books, June, 2017).
– Part cookbook, part travelogue, From Wilder Shores, The Tables of My Travels (1989) conjures up far-off lands and local dishes, underpinned by Lesley's love of danger and romance. It can make for disturbing reading given recent events: "Once upon a happy time, I journeyed about Syria, going from desert to oasis, from Damascus to Ma'loula, a rock village where an ancient language, Aramaic, rather than Arabic, is still spoken and is said to be the language spoken by Jesus . . ."
© Georgia de Chamberet c/o BookBlast Ltd, London  www.bookblast.com  @bookblast
On the Wilder Shores of Love: A Bohemian Life, edited by Georgia de Chamberet is out now.